Elite Force Premium .20g 5000 ct. BBs 3 Bottle Special (White)
[14269 / Elite Force 0.20 15,000]
( 5 Reviews )
❤ Add to Wishlist
Free Shipping for orders over $149
No Coupon needed
One of the newest BB brand on the airsoft market, and sure to be a huge hit. These BB's are as close to a perfect 6.00mm as you can get. Rather than keeping their bb's in a flimsy, hard to handle and reseal bag like other brands, Elite Force BBs come in an easy to handle and easy to store bottle so you don't have to worry about a bag tipping over and making a mess. The well known Elite Force BBs are now available in a bulk package. If you were to purchase each individual bottle separately, you would be spending much more.

Specifications:
Manufacturer: Elite Force
Dimensions: 5.98mm
BB Weight: .20g
Quantity: 15,000 rds
Design: All electric guns, high power spring guns, gas guns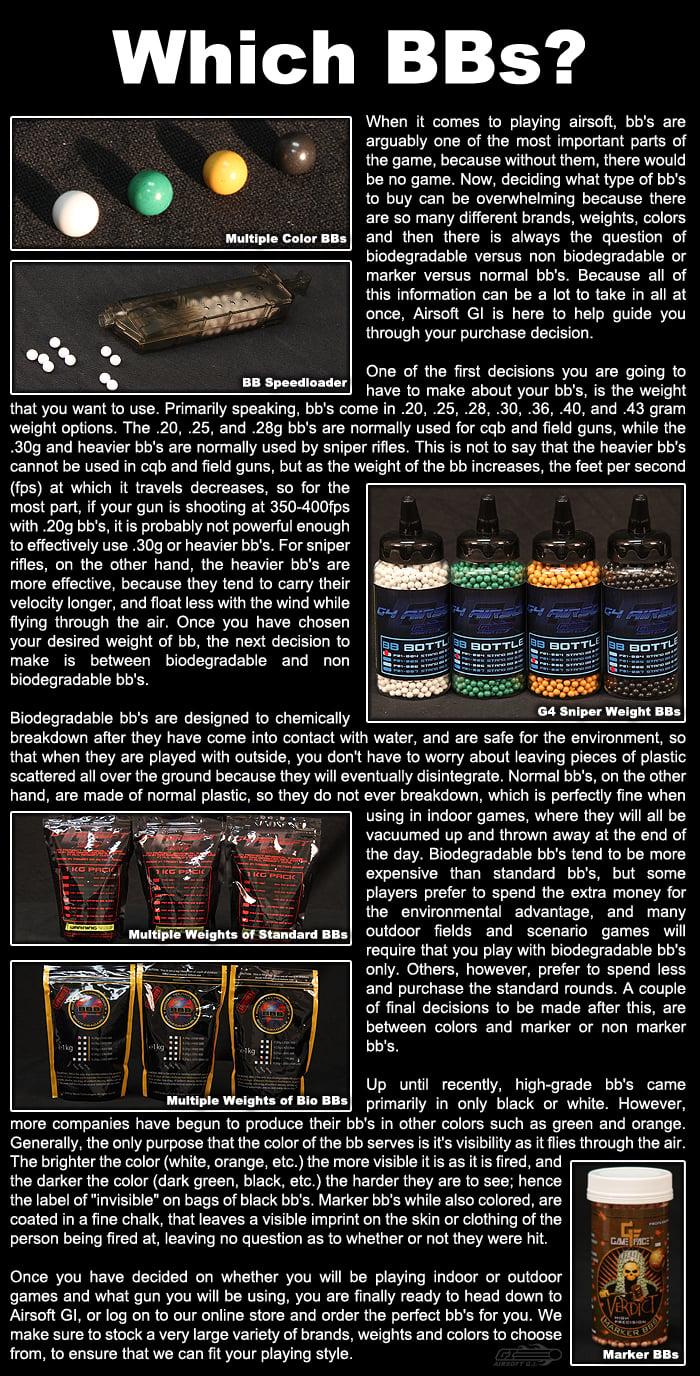 Specifications

Manufacturer: Elite Force / Umarex USA
see 5 reviews
|
Write a Review
C. BRUZON | 2014-03-25
Product Information:
Elite force .20 g bbs are great for cqb, long range sniping and just standard field play. My local airsoft arena has elite force as its official ammo of choice because of its reliability and effectiveness inside of pretty much every Airsoft Gun. I used to buy black ops bbs from walmart but was informed that they were not good for the internals of your Gun and that elite force was the go to ammo for high end guns and even 20$ spring guns. In conclusion I 100% recommend this product for any beginner or even rookie looking to buy any sort of bb for their Airsoft gun.

Pros:


Cons:
verified buyer
K. KUHLWEIN | 2014-05-09
Product Information:
Bought the 15,000 for my grandson as he said they're the best BBs to buy as others, cheaper price, tend to jam.

Pros:
They're the best BB as far as quality and accuracy and at a good price, too.

Cons:
Only downside is the $16.00 shipping fee so try as much on here as you can to qualify for free shipping, HA!
verified buyer
T. | 2019-09-13
Product Information:
Definitely a must buy if you are in market for bulk deals on BB's. Elite Force BB's are my absolute favorite brand so buying a deal like this is an absolute necessity if you want to save money

Pros:
-saves you a bit of money
-Elite Force BB's all the way

Cons:

Search Tags: Low Cost Seasonal BBs High Quality Precision Grade Seamless Polished Ammo BBs 0.20g .20g BB Bag .20 20g 20 Bottle Bottles
People who bought this item also purchased: