Elite Force Premium .25g 2700 ct. BBs (White)
[N05C05][09708 / HK-2279505-025G / 2279505]
( 13 Reviews )
❤ Add to Wishlist
Free Shipping for orders over $149
No Coupon needed
One of the newest BB brand on the airsoft market, and sure to be a huge hit. These BB's are as close to a perfect 6.00mm as you can get. Rather than keeping their bb's in a flimsy, hard to handle and reseal bag like other brands, Elite Force BBs come in an easy to handle and easy to store bottle so you don't have to worry about a bag tipping over and making a mess.

Specifications:
Manufacturer: Elite Force
Dimensions: 5.98mm
BB Weight: .25g
Quantity: 2700 rounds per bottle
Design: All electric guns, high power spring guns, gas guns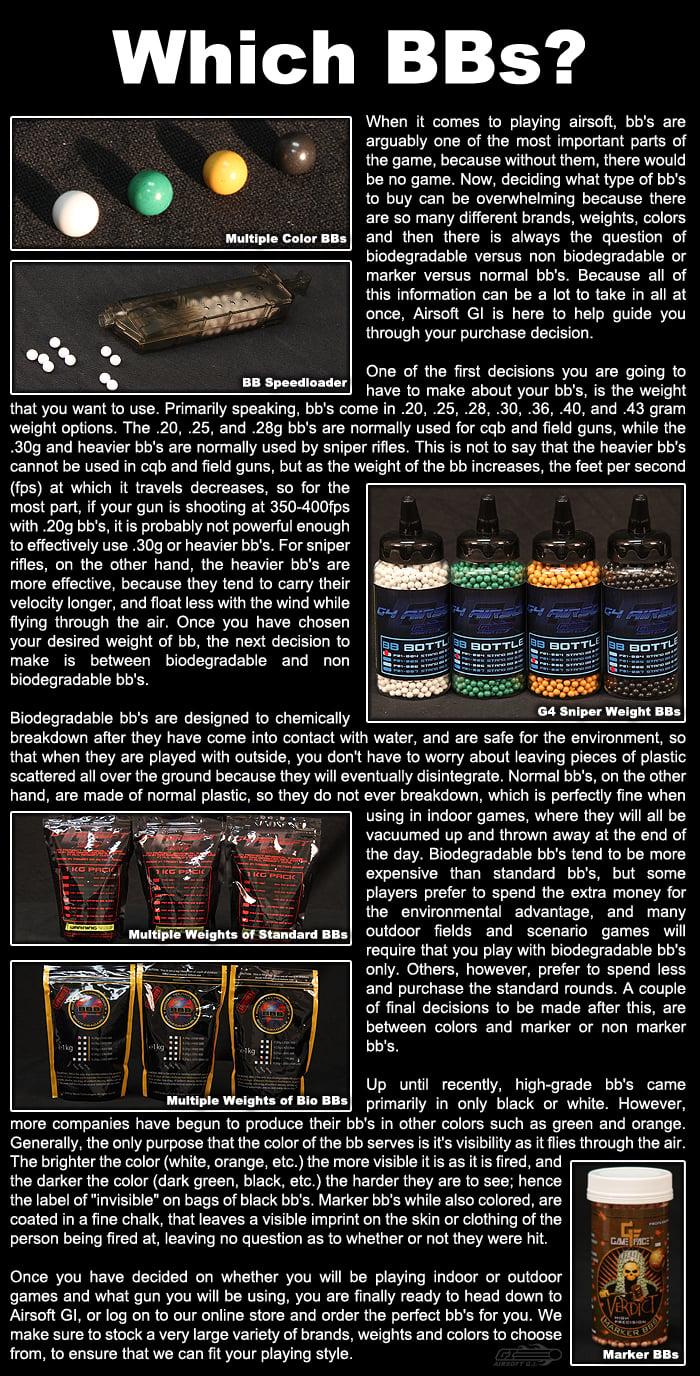 Specifications

Manufacturer: Elite Force / Umarex USA
Color: White
Material: Plastic
Package Includes: 2700 BBs
see 13 reviews
|
Write a Review
verified buyer
A. DELHOMMER | 2014-03-28
Product Information:
Awesome bb's they feed so well and they are a huge upgrade from the cheap black ops bb's.i purchased these to fit the DMR or marksman role with the tar-21 and they fly straight.

Pros:
.25g
Always feed well
Great value

Cons:
Nothing really had no trouble with these bb's
verified buyer
D. HUBER | 2014-04-20
Product Information:
Fed into my M4 fine worth the 7.00$ I only bought one bottle, but I plan on buying more when I get a enough for 10 bottles!

Pros:
feeds well
good price
worth it


Cons:
Only jammed once but that was me being careless.
verified buyer
M. BUSTAMANTE | 2015-02-24
Product Information:
Great quality bbs, and for the price you get them it's amazing. I run them in my Cyma cm047c and works just fine. I would definitely get a larger amount of these bbs for my next game.

Pros:
Doesn't Jam
Great for the price
Decent amount of bbs
Comes in a bottle(not a bag)

Cons:
None so far in the time that I have these.
Search Tags: High Quality Precision Grade Seamless Polished Ammo BBs BB .25 .25g 25g 25 g Bottle EF Elite Force
People who bought this item also purchased: