Smith Optics Boogie Regulator Goggle (Clear)
[11331 / BRG01CL12]
( 4 Reviews )
❤ Add to Wishlist

New to airsoft? Here are some safety tips for airsoft guns that we recommend following.
The Smith Optics Boogie Regulator Goggle is arguably the perfect option for the player who is looking for the lowest profile option for eye protection available that still won't plague them with fogging problems during intense combat. These innovative goggles feature a unique, patented, adjustable ventilation system that prevents fogging without exposing your eyes to any additional danger. They also boast a top level impact rating, and multiple strap options to ensure that most any player can seamlessly integrate them into their loadout. If you're in the market for high quality eye protection, and are looking for something that's aggressive, low profile, and won't leave you blinded by fogging, be sure to check out the Smith Optics Boogie Regulator Goggle.
Specifications:
Manufacturer: Smith Optics
Model: Boogie Regulator Goggle
Color: Clear
Size: One size
Package Includes: One (1) pair of goggles

Features:
Extremely low profile
Patented ventilation system
Top level impact rating
Multiple strap options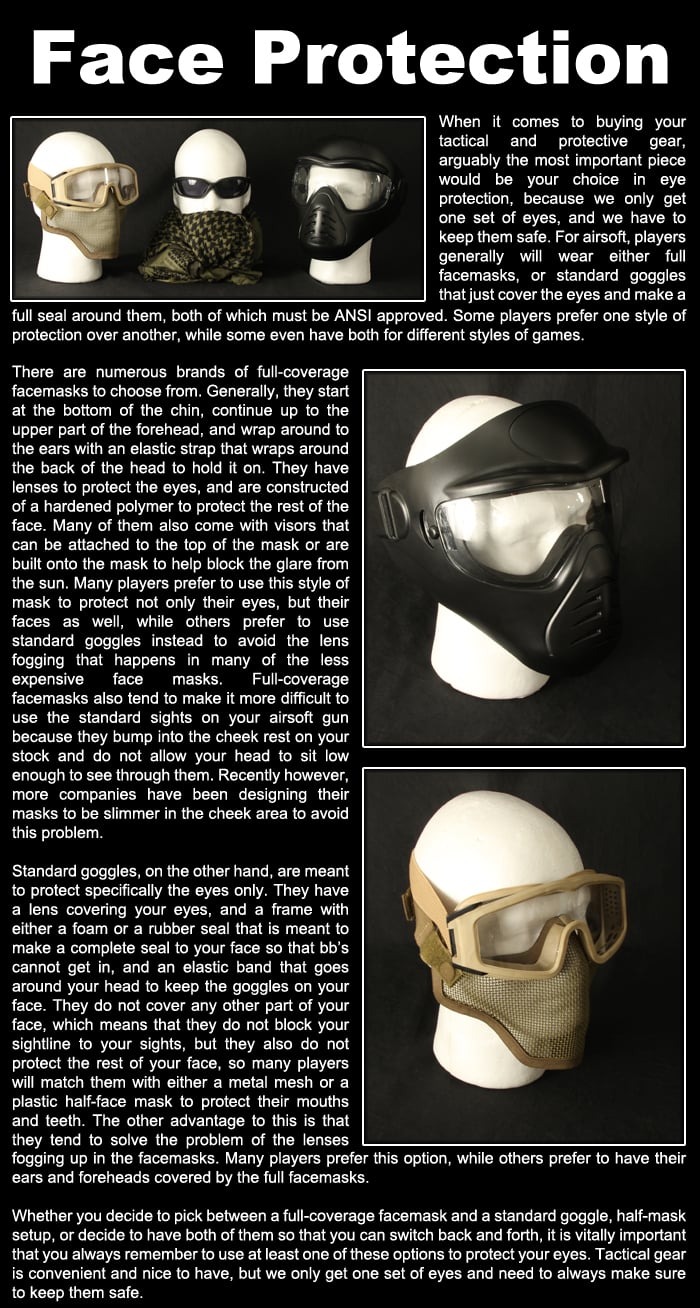 Specifications

Manufacturer: Smith Optics Elite
Color: Clear
Size: Adjustable
Package Includes: One (1) Regulator Goggle
see 4 reviews
|
Write a Review
L. HEMSTREET | 2013-12-09
Product Information:
Nice googles, not so sure about the price though. A few minor gripes but that may just by my personal fit.

Pros:
Very lo-profile
well vented
simple straps

Cons:
Very firm on your face, uncomfortable if you wear it for a long time
verified buyer
K. MANIKAS | 2014-01-28
Product Information:
These goggles are amazing for airsoft. They are very very comfy on the face and very flush with the face. You can aim down any iron sights or red dots! The straps are good but i would upgrade to the bungee cord straps that connect to helmets. Overall a great pair of goggles. Definitely worth the money. Buy them!

Pros:
Flush to face (good for aiming down sights)
Comfy foam
Vents for ventilation, able to slide for more ventilation or less.
Look awesome!

Cons:
The strap may be a con for some people but not for me. After you wear them for about a year and a half it starts to wear and scratch up. But you can buy the bungee straps for 18 dollars!
If too tight the foam may leave marks where it lies on face.
R. SCALPH | 2017-07-03
Product Information:
Smith Optics Boogie Regulator Goggles
These goggles are absolutely amazing. They have a very minimalistic profile and come with a small rubber strap. I would prefer elastic which is an option. The vents at the top of the goggles function well and they do not fog often. As no goggle is completely impossible to fog, these do the job relatively well. Cutting off the foam does help is what I've heard, however I wouldn't bother because they still work extremely well. Compared to the price of other pairs of great goggles this is the best option. Even non full seal goggles fog worse than these. You would expect them to be more breathable but apparently not... The strap is slightly tough to tighten as it is rubber but it works. Anyway, If you would like a low profile operator goggle these are gonna do the job extremely well.

Pros:
1. Low Profile
2. Non-fog
3. Good quality
4. Great protection
5. Operator look
6. Clear allows for easy target acquisition
7. Wide profile allowing very good peripheral vision

Cons:
1. Rubber strap
2. Occasional fog (happens on any pair of goggles anyway)
3
Search Tags: High Impact Rated UV Protection Anti-Fog Scratch Resistant Low Profile Wide View Head Wear Head Gear Equipment
People who bought this item also purchased: