Sentinel Gears M4/M16 330 rd. AEG High Capacity Magazine (Black)
[STOREFRONT][34727 / SG-618-B]

New to airsoft? Here are some safety tips for airsoft guns that we recommend following.
This magazine holds up to 330 rounds and feeds BBs into the airsoft gun by winding the wheel at the bottom of the mag. The magazine holds plenty of rounds to last throughout a quick game. However, you should have at least one more magazine on you to ensure you have enough BBs to take out the opposing team.
Specifications:
Manufacturer: Sentinel Gears
Model: M4 / M16 330 rd. AEG High Capacity Magazine
Magazine Capacity: 330 rds
Color: Black
Package Includes: Magazine

Features:

Metal Construction
Wind Up Wheel Design

Compatible w/ Most M4 / M16 AEGs
High Capacity Magazine Operation:
Find the trap door, usually located on the top of the magazine near the loading nozzle.
Open trap door and fill reservoir with high quality BBs.
Wind the wheel at the bottom of the magazine (notice the pitch and volume of the click).
Continue to wind wheel until pitch changes. Once the click gets louder, or begins to "double click," the magazine is fully wound.
Insert magazine into gun and fire. You may need to rewind the wheel during play.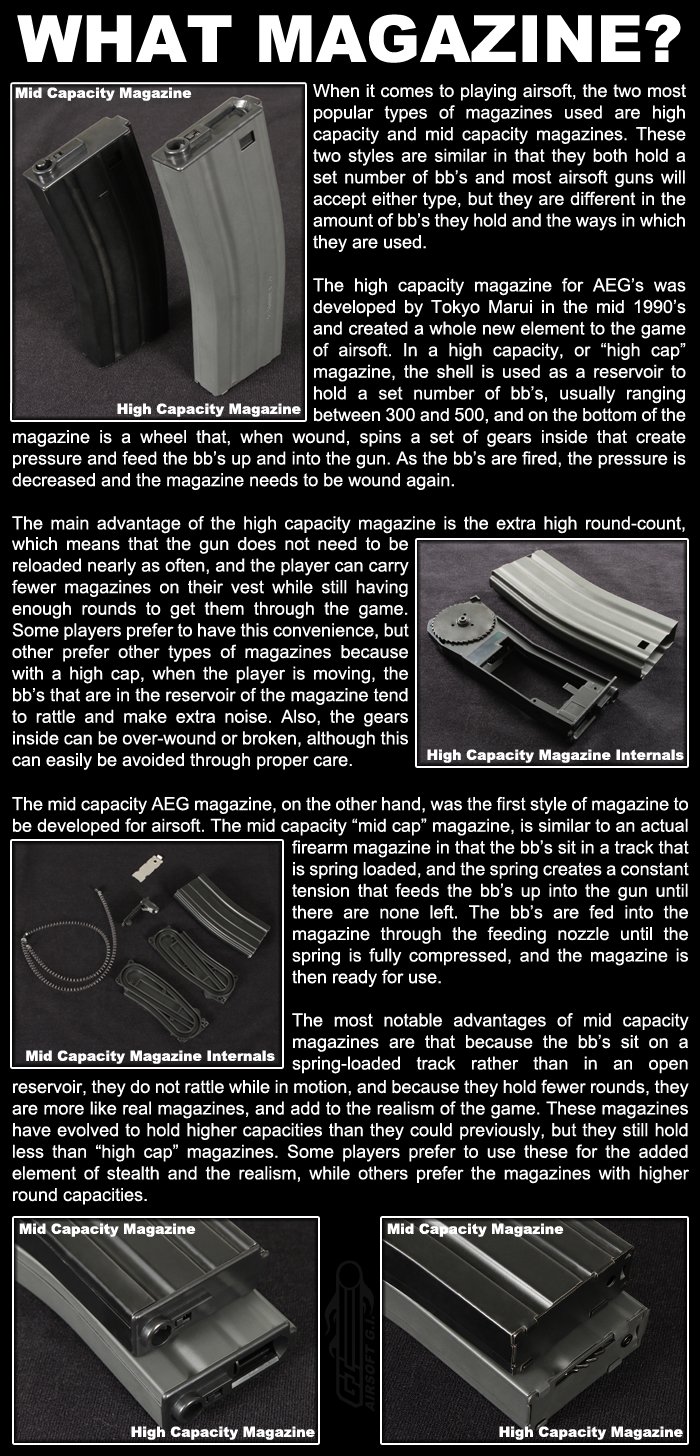 Specifications

Manufacturer: Sentinel Gears
Search Tags: Hicap Highcap Winding Wheel M4 M16 AR
People who bought this item also purchased: