Revision Desert Locust Goggle Essential Kit Asian Fit (Black)
[06709 / 4-0308-0016]
( 1 Reviews )
❤ Add to Wishlist
Revision is a company dedicated to excellence that makes protective eye wear specifically for use in combat. Their mission is to, "Protect Warrior's eyes by designing, developing, and delivering the best purpose-built military eye protection solutions, worldwide.
The Revision Desert Locust Asian Fit Goggles have been redesigned to more closely fit Asian facial profiles. The low profile features insures compatibility with helmets, weapon sights, binoculars, and night vision equipment. The goggles have been tested and certified to military requirements for high impact protection. The optically correct lens provides a wide field of view and protection from UV rays. Top and lateral forced air vents provide airflow while filtration media prevents small particles from entering. The high performance OcuMax coating gives enhanced protection from fogging and scratching. All these features combine to make these goggles very comfortable and functional.
Specifications:
Manufacturer: Revision
Model: Desert Locust Goggle Essential Kit Asian Fit
Color: Black
Package Includes: Clear & Smoke Lenses, Carrying Case, Lens Cover

Features:

High-Impact Protection Certified To Military Requirements

Polycarbonate Lenses Provide 100% Protection From UV A/B/C Rays

Optically Correct Lens Provides Visual Clarity and Wide Field of View

Air Vents Provide Airflow While Filtration Prevents Small Particle Entry

OcuMax Coat Gives Improved Protection Against Fogging / Scratching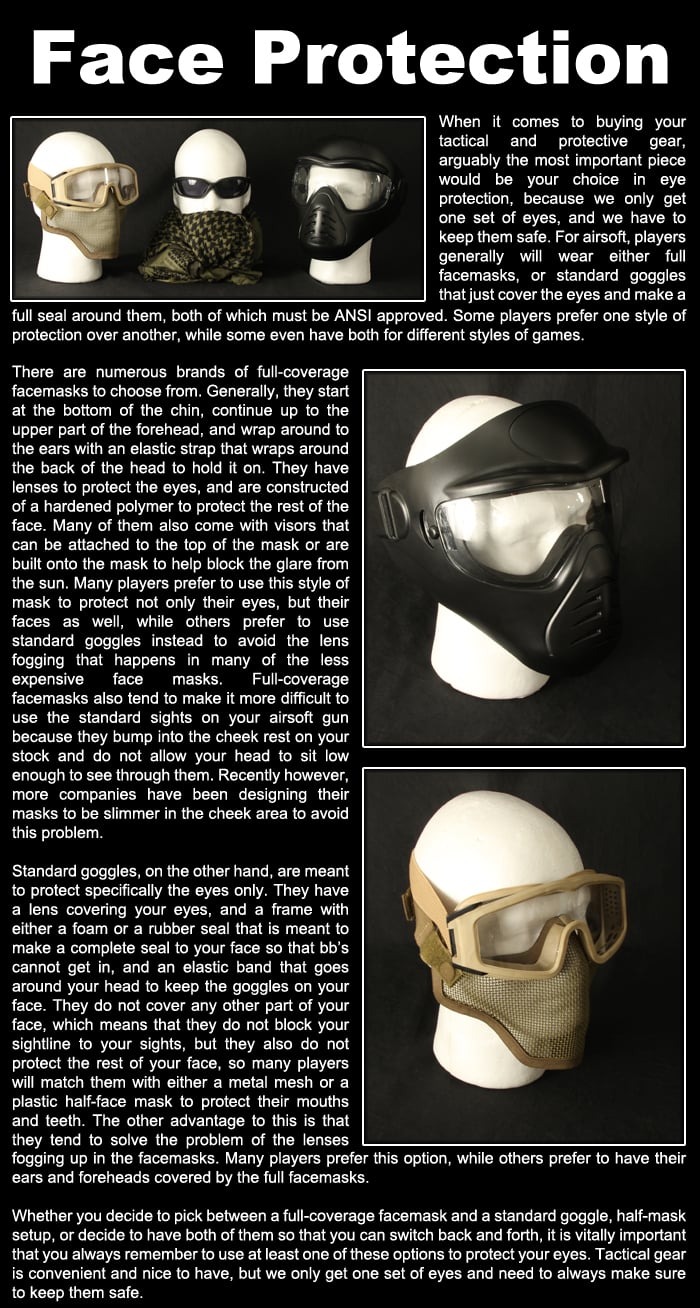 Specifications

Manufacturer: Revision
Color: Black
Size: Asian Fit
Material: Polymer
Package Includes: One (1) Goggle Kit
see 1 reviews
|
Write a Review
T. GARDNER | 2010-05-26
Product Information:
These goggles are wounderfull, the caring case has a belt loop, and the goggles has a "Sock" for protacting the goggles when not in use, the lens's are a trick to swich, but they're wounder full. The Army issues these things out, and I still have mine from basic, and I've seen photos of what happens when they've been shot by a 12 gage, and I trust them with the safety of my eyes.

Pros:
Strong lens.
Sock for protecting the lens.
works well with Combat helmets.
Tinted lens is great for day time use.

Cons:
after prolong use, the top of the goggles tend to make fore head sore.
May cause wearer to get abit sweaty due to prolong use in hot weather.
Solvent: take short breaks to wet your face, and cool down, and take goggles off for alittle bit.
glasses

do these fit with glasses?

354 days ago

Collin C

0

0

(I have this same question)

Staff Answer:

Depends on how big you frames are, but these do have quite a lot of room in them, and will probably work with smaller glasses

353 days ago

1 answers
1 asked

what does asian fit mean

what does asian fit mean?

1571 days ago

lori b

0

0

(I have this same question)

Staff Answer:

Asian fit means that the fit of the goggles is for a flatter face profile, with a lower nose bridge.

1571 days ago

1 answers
1 asked
Search Tags: Anti-Fog Fan Interchangeable Lenses Night Vision Compatible Foam Face Padding Carrying Case Kit Head Wear Head Gear Equipment Anti Fog Smoked Tinted Tint Black
This product was added to our catalog on Wednesday 26 May, 2010.
People who bought this item also purchased: