Pyramex V2G-XP Goggles (Gray)
[W11D02][11594 / V727007 / GB6420SDT]
( 1 Reviews )
❤ Add to Wishlist
Description:
When it comes to airsoft, the most important safety equipment item is eye protection. You only have one pair of eyes and by playing airsoft without proper eye protection you are putting yourself at risk for losing your vision forever. The Pyramex V2G-XP goggles meets and exceeds the A.N.S.I. Z87.1 standards, which gives the best eye protection on the market. Although the ventilation holes on the goggle are small, the dual pane thermal lens is perfect for fog prevention. The goggle frame is made of highly durable rubber. This goggle is a fully sealed goggle, which is essential for airsoft, you can't risk a BB sneaking past your eye protection, no matter how unlikely the angle might be. Compared to other goggles, this goggle is considered low profile so it won't get in the way during airsoft play. The strap is elastic, and it is very comfortable. One of the unique features of these goggles is the quick disconnect button on the strap, which makes putting on and taking off the goggle very easy. Overall, this is a must have if you are looking for an anti fog lens that will protect your eyes.
Specifications:
Manufacturer: Pyramex
Model: V2G-XP
Color: Black Frame
Lens: Grey
Package Includes: Goggles

Features:

Dual Pane lens combines optically correct polycarbonate outer lens with an interior acetate lens to create a thermo lens system which traps and isolates high heat or extreme cold in between the lens system and away from the face.

The Thermo Lens System provides excellent resistance to fogging caused by the temperature difference between indoor and outdoor or between on-site and ambient environment.

TPU Frame features excellent resistance to cold and heat and provides a perfect facial sea.l

Special indirect ventilation system located at the top and bottom of frame allow air flow and heat release.

Includes a wide adjustable elastic strap with quick release system for secure fit.

Meets ANSI Z87.1, ANSI Z80.3, CE EN166, MIL-43551C Ballistic Standards.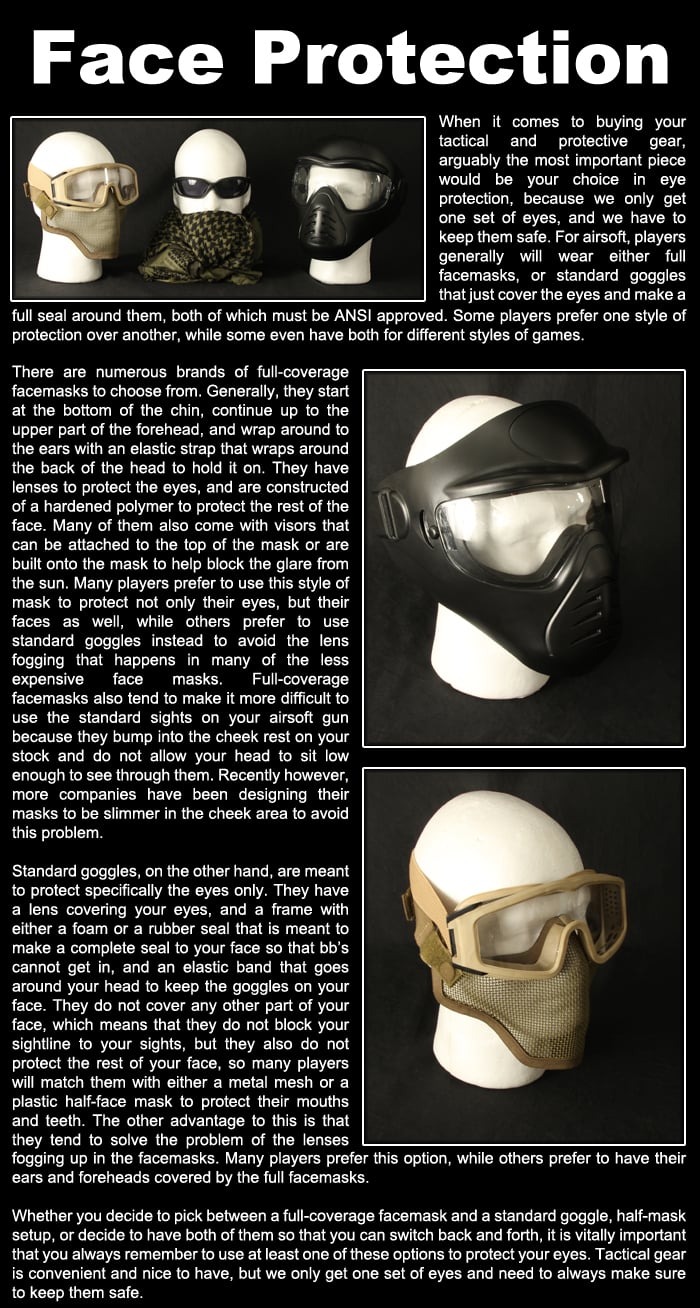 Specifications

Manufacturer: Pyramex
Color: Gray
Size: Adjustable
Material: Polymer
Package Includes: One (1) Goggles
see 1 reviews
|
Write a Review
verified buyer
C. GORDON | 2013-10-05
Product Information:
This is a great set of eye-pro goggles! I have played many games wearing these and they hold up very, very well. Having taken many shots to the face directly in the lens with no dents, scratches or deformities. And only once have they fogged up on me and that was after a long, hard run on a very hot, sunny day in the upper 90's after I came to rest to hide under a tree. Otherwise they have never fogged up on me. They are fairly comfortable once positioned properly.

Pros:
- Low cost
- High impact protection
- Rarely fogs up
- Good ventilation
- Dark lens for those bright, sunny days

Cons:
- The only con about these goggles is that it is hard to see down to your chest rig or battle belts to see your gear. There is a blind spot when looking down. I also wear a full mesh lower mask and that causes some of the blind spot, but the bottom of the frame causes some as well. Not bad as I know where everything is on my rigs by feel.
Will these fog

????

3416 days ago

Garrett F

0

0

(I have this same question)

Staff Answer:

There are many factors involved in how "fog" proof a goggle is. The fact is that many goggles are capable of fogging, and what works for one person doesn't always work for another.

3414 days ago

1 answers
1 asked
Search Tags: High Impact Protection Low Profile Wide View Head Wear Head Gear Equipment Goggle Plastic Polymer Full Seal Quick Release Strap V2G XP Grey Smoked Smoke Dual Paned Pane Thermal Lens Anti Fog Anti-Fog
People who bought this item also purchased: