Power Package #3 w/ VB-Power 11.1V 1300 mAh 20C/40C LiPo Airsoft AEG PEQ Battery
[65905 / VB-LIPO-9908-BATTERY]

New to airsoft? Here are some safety tips for airsoft guns that we recommend following.
Description:
AEGs need power, and there's no better battery than a Li-Po! These high discharge batteries provide the best trigger response and rate of fire available. LiPo batteries have their biggest advantage come in there form factor. These batteries are much smaller than traditional nickel batteries, and can deliver more power, longer life and better performance all in a smaller package than the NiCAD and NiMH batteries of old!
This Power Package includes a high quality Lithium battery charger to make sure you have everything you need to function with your new battery. Simply plug the charging plug (that's the small white one) from your battery into the matching port on the charger and wait for the light to turn green! It's rock solid, super simple, and ready to go right out of the box.
Specifications

Manufacturer: VB Power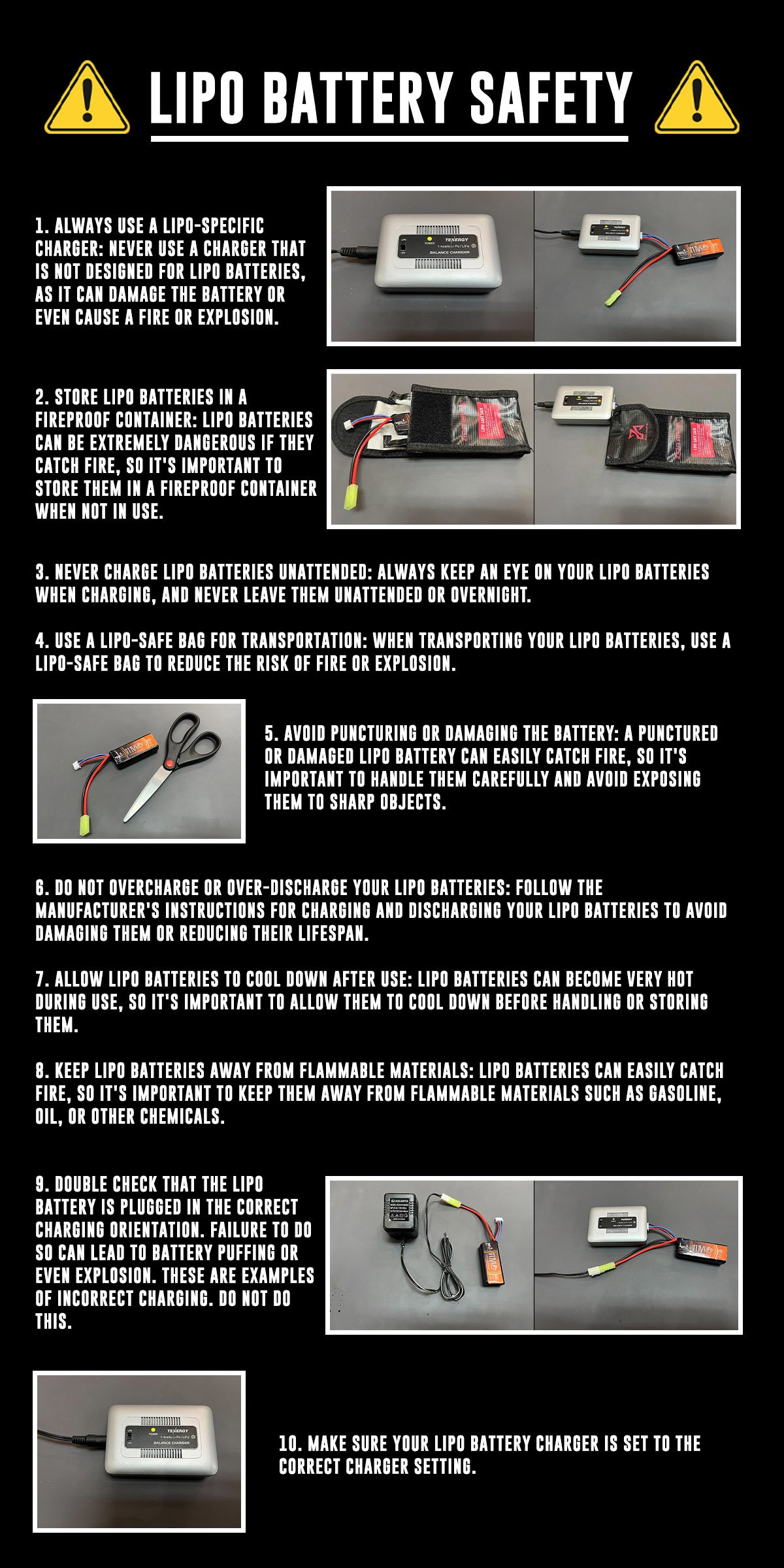 Search Tags: lipo 11.1v battery lithium polymer lion tenergy