NcSTAR Pistol Laser
[P15A04][03940 / AAPRLS]
( 1 Reviews )
❤ Add to Wishlist
Description:
The NC STAR Pistol Laser is the best way to mount a laser to your pistol because you don't have to sacrifice rail space. This laser attaches to a railed frame and it provides another set of rails to mount lights, or another laser should the user elect to do so. This laser is slim and the activation buttons are easily accessible in front of the trigger guard.
Specifications:
Manufacturer: NC Star
Laser Color: Red
Please Note: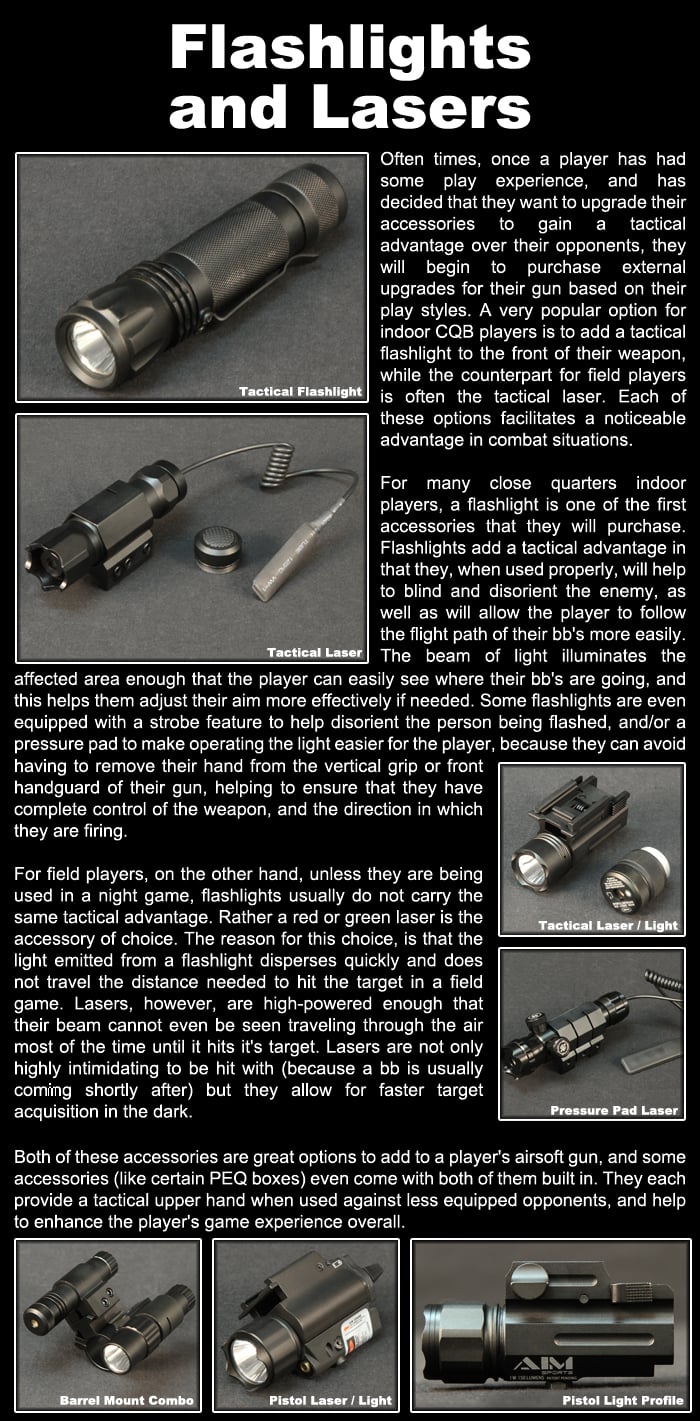 Specifications

Manufacturer: NC Star
see 1 reviews
|
Write a Review
verified buyer
R. GRUNDISH | 2009-10-26
Product Information:
I bought this laser to attach to my KWA mp7. While it is very cool looking and decent quality, the laser dot itself would only be useful in CQB or low light situations. That being said this laser will let you know how steady you are holding your weapon and can be useful for sighting in a red dot too. Ultimately I would say it would be better to save money for something else.

Pros:
Looks cool, doesnt take up much rail space. Decent quality build. Works great for CQB and low light situations.

Cons:
laser is not very visible in broad daylight. Past 10 feet it basicly disappears. un impressive.
Search Tags: CQB Distraction Range AEG GBB Pistol Nc Star
People who bought this item also purchased: