NcSTAR 150L Compact Flashlight/Green Laser w/ QR Weaver Mount
[B12C01][06856 / AQPTFLG]

New to airsoft? Here are some safety tips for airsoft guns that we recommend following.
Description:
NC Star Compact Flashlight / Green Laser w/ Quick Release Weaver Mount is deigned for use with pistols equipped with a railed frame, but it can also be used on SMGs or Rifles that have 20mm rails. This unit is powered by one CR123 Lithium battery, the LED bulb puts out a bright beam while still conserving energy over similar incandescent flashlights. The flashlight head can be changed for a laser head depending on the user's desired application. The laser/light attaches to the gun via QD leaver, meaning you can move it from gun to gun if you wish, very easily.
Please Note:
Lasers, both red and green, can be extremely harmful to the human eye. NEVER point your laser at the eyes of another person or animal.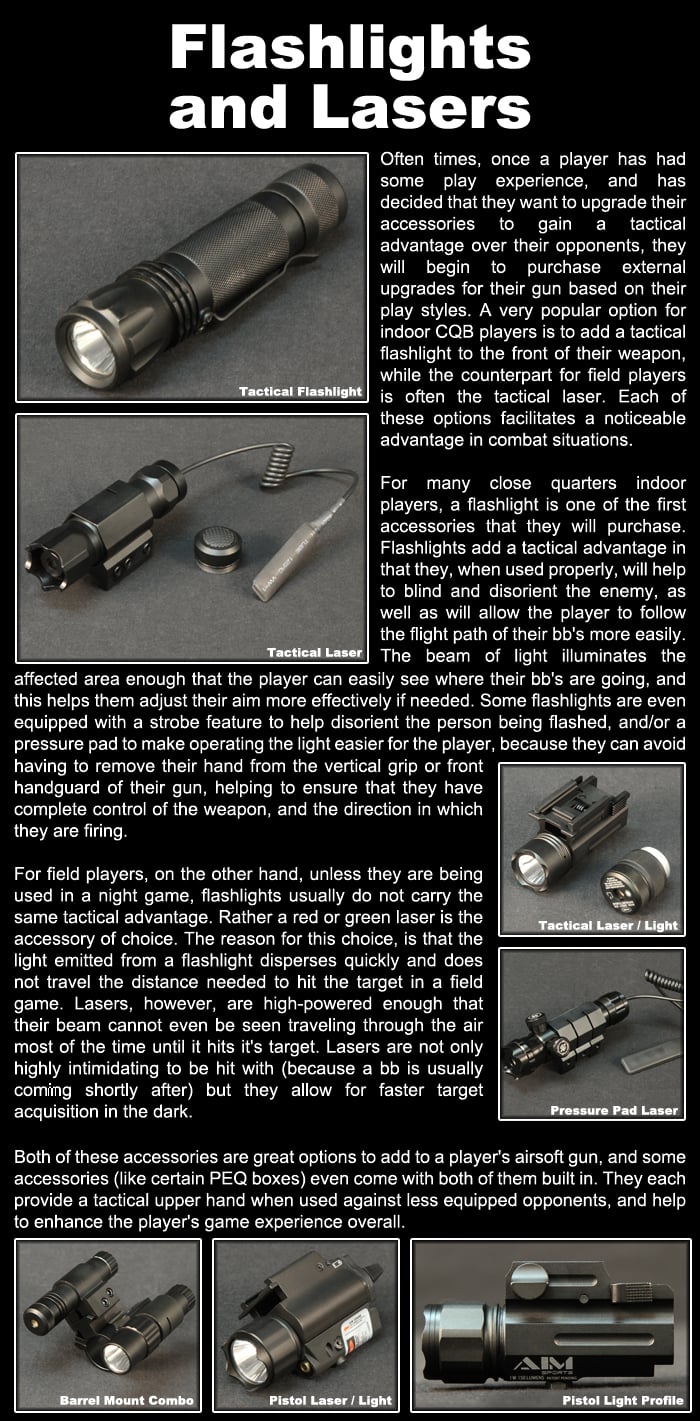 Specifications

Manufacturer: NC Star
Flashlight Lumen Rating?
0 answers
1 asked

how strong?
0 answers
1 asked

fit?

will this fit good on a elite force 1911 tac?

3163 days ago

Eamon M

0

0

(I have this same question)

Staff Answer:

It should be cross compatible with most airsoft guns.

3161 days ago

1 answers
1 asked

what battery does this use?

3376 days ago

Robert B

0

0

(I have this same question)

Staff Answer:

The product should use the following battery type located <a href="http://www.airsoftgi.com/product_info.php?products_id=15411">here</a>

3375 days ago

1 answers
1 asked
Search Tags: CQB Field Distraction Range AEG GBB Pistol Illumination Light Nc Star Quick Release
People who bought this item also purchased: