Masamune Extreme Precision 6.01mm AEG Inner Barrel for VSR 10 G-Spec (300mm)
[H11C00 / SF27][06167 / GImasa300mmG]
( 1 Reviews )
❤ Add to Wishlist

New to airsoft? Here are some safety tips for airsoft guns that we recommend following.
The Airsoft GI Masamune 6.01mm Precision Barrel is the tightest bore barrel available and the only choice for players looking for the best possible accuracy and range.
Specifications:
Manufacturer: Masamune
Length: 300mm/11.81"
Bore: 6.01mm

Please Note:
The bore of this barrel is so tight around the BB that even the smallest obstruction in the barrel will cause a jam when fired. This barrel is recommended ONLY for advanced/experienced players that take the responsibility to clean their barrels regularly in order to avoid jams.
Airsoft GI recommends cleaning this barrel after every day of use.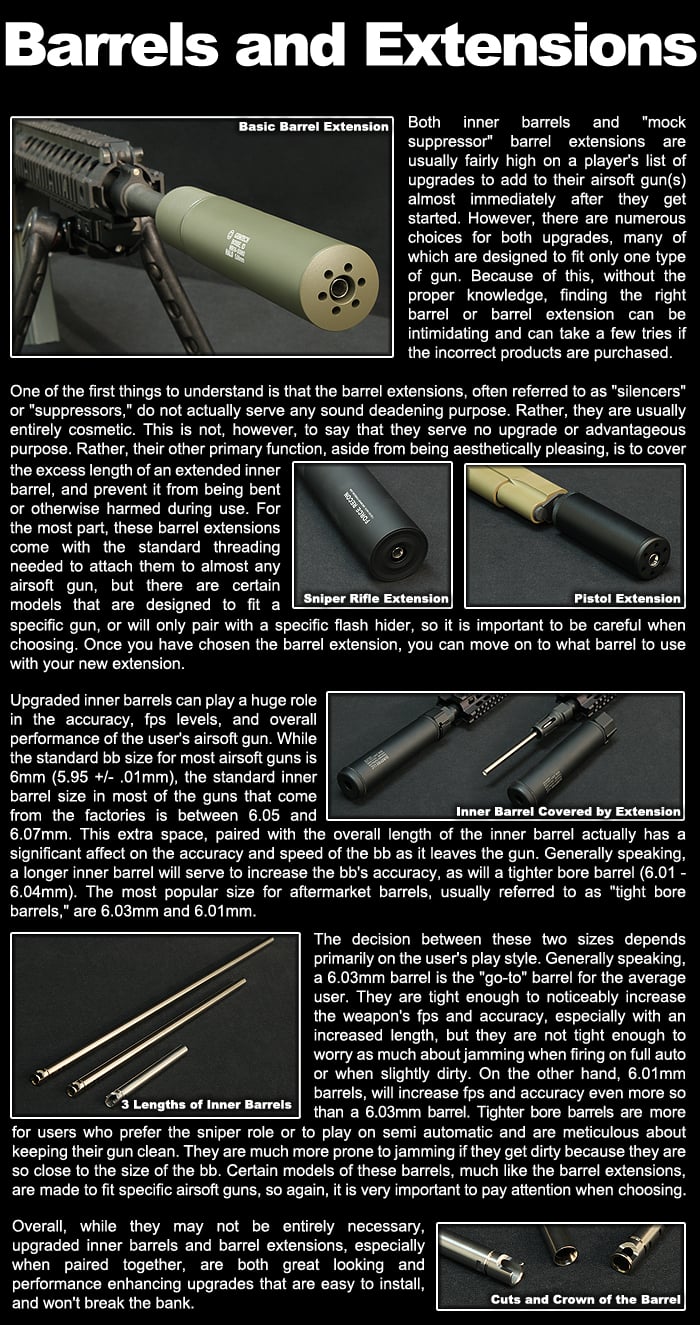 Specifications

Manufacturer: Airsoft GI
Color: Silver
Size: 300mm
Material: Brass, Chrome Coated
Package Includes: One (1) Precision Inner Barrel
see 1 reviews
|
Write a Review
verified buyer
T. STIVERS | 2010-04-25
Product Information:
It looks like a coated brass barrel, is OK.

Pros:
-Cheap
-slight improvement oiver the stock barrel.

Cons:
-Has too many burrs inside of the barrel, caused my BB's to not shoot until a thourough cleaning.
-Isn't steel
-not much better than the PE 6.03, I'd much rather that they just make those in a 6.01
-hop-up window has been reported as too narrow.
barrel cut
0 answers
1 asked

is this barrel cut for the stock hop up
0 answers
1 asked
Search Tags: Bolt Action Accuracy Upgrade BAR G Spec VSR 10 VSR10
People who bought this item also purchased: