Madbull Stinger 24 rd. BB Grenade Shells - 3 Pack (Y/B/R)
[V07F02A][01912 / MB STINGER]
( 4 Reviews )
❤ Add to Wishlist
Free Shipping for orders over $149
No Coupon needed
The Madbull Stinger 24rds Grenade Shell Pack is designed for all airsoft 40mm grenade replica launchers. Each Stinger fires 6mm BBs, and is designed to be used with green or red gas. Madbull is the company that put airsoft M203 on the market. They are the leader of innovative airsoft design that keeps changing they way we play by their great new products
Specifications:
Manufacturer: Madbull
Capacity: 24 rounds each
Munition: 6mm
Propulsion: Geen/Red Gas/Propane
Package Includes: 3 Stingers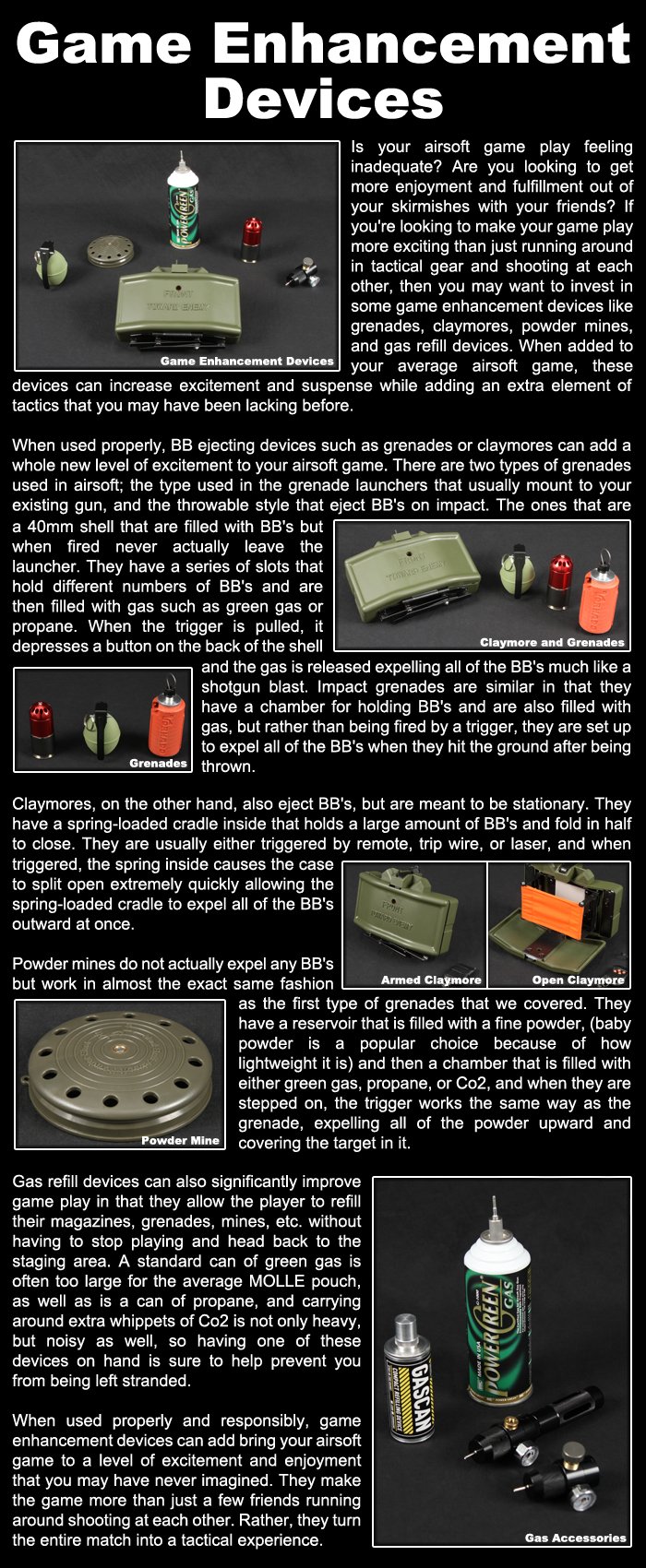 Specifications

Manufacturer: Madbull Airsoft
see 4 reviews
|
Write a Review
verified buyer
R. GOODMAN | 2008-06-18
Great shells! I own them, and they're a great buy for a beginner grenadier! The only cons I have to them is they sometime jam but that's because one of the pores on a grenade got dented in but its easy to get out by shooting it again, also the cluster of bbs isnt consistant, I'm not sure about the rest of the bbs but its got a nice little spread to it. It's a great buy I highly recommend it! It's very intimidating on the other end of the battlefield! if you're on the recieving end of this, it can be quite intimidating and fun to use!
verified buyer
K. RUTTER | 2008-07-15
Really nice, holds the perfect amount, because in my opinion, using more than 24 bbs is just a waste. These are alot shorted that i thought they would be, the oring on the oustide is the same hight as a zippo.
S. YOON | 2009-02-23
Product Information:
I have seen these used in CQB several times, and once used them myself. They are without a doubt the crappiest 40mm shells you can buy. With .20s and propane, the range is about 20-30 feet before the rounds start to arch. This stems from the ultra short shell body and low gas capacity. They do make a decent "pop" but without the power to get decent range not enough BBs to be effective, they are utterly useless.

On top of this, they are expensive. You can get the excellent king arms grenades, in 120 round red or 60 round blue (both come with either pointed [M381] or blunted [M433] noses) for about $100 even. The long 192 rounders, which have even better performance, are only slightly more expensive then these, costing $130 average. I mean, these might've been remotely viable if they were the cheapest nades on the market, but when there are some excellent ones available for less, why even consider them?

Pros:


Cons:
-low capacity
-non-existent range
-low gas capacity
-expensive
Search Tags: 40mm 203 Madbull Spray Shower Yellow Blue Red Grenade Shell Shower 40mm 40 mm Millimeter Spread Spray
People who bought this item also purchased: