Lancer Tactical Double M4/M16 Magazine Pouch MOLLE (OD Green)
[T08B04][17945 / CA-358G]
Free Shipping for orders over $99 No Coupon needed
The Lancer Tactical Double M4 / M16 Magazine Pouch is a solid choice for any player looking for a magazine pouch capable of fitting onto any MOLLE webbing platform. The pouch is designed to hold 4 M4/M16 (2 in each pocket) magazines with a bungee cord to hold the magazines snug inside the pockets. It attaches to tactical vests and plate carriers with standard MOLLE webbing. These pouches are an excellent and efficient way of carrying additional magazines.
Specifications:
Manufacturer: Lancer Tactical
Model: Double M4 / M16 Magazine Pouch
Package Includes: One (1) Magazine Pouch

Features:
Flap Closure for Maximum Magazine Retention
Accommodates 4x STANAG Magazines
Please Note:

Magazines are NOT Included.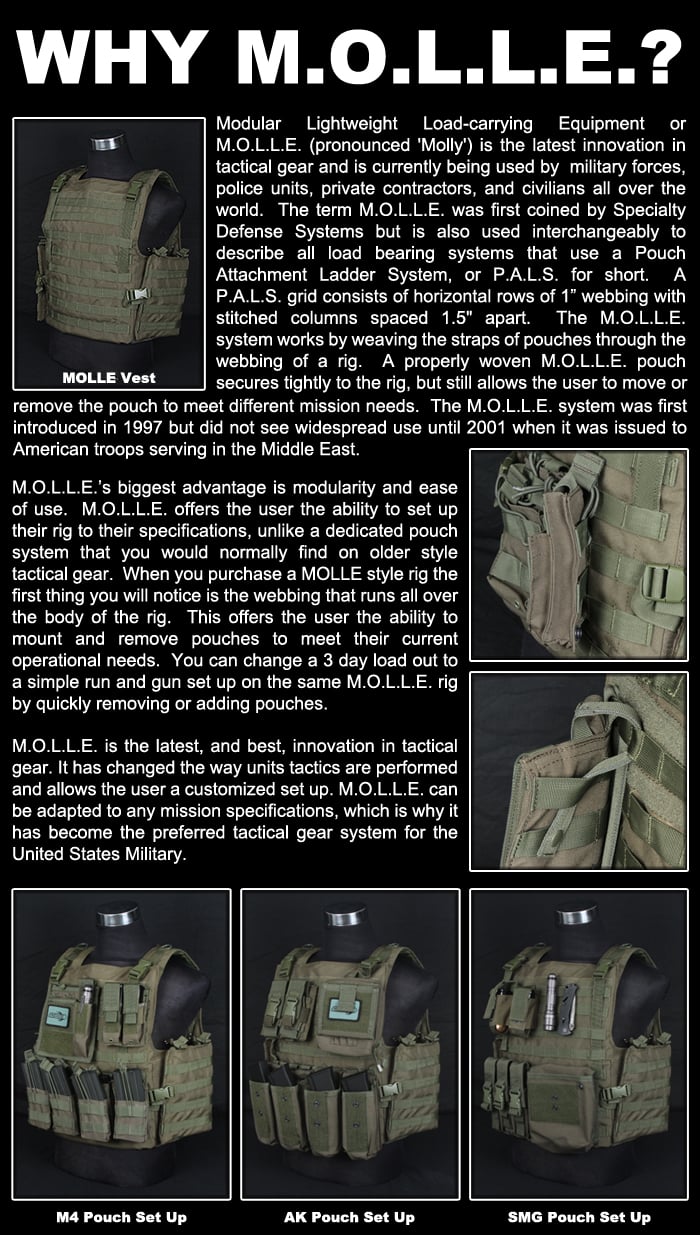 Specifications

Manufacturer: Lancer Tactical
Color: OD
Size: 4.5"H x 3.25"W x 1.25"D
Material: Nylon, Plastic, Bungee Cords
Package Includes: One (1) Pouch
will this hold a L96 mag

will these fit a L96 sniper mag

1953 days ago

Bradley C

0

0

(I have this same question)

Staff Answer:

Depends on which L96 magazine you are referring to. There are different sizes.

1899 days ago

1 answers
1 asked

Mag fit for AK

Will these fit ak mags?

2047 days ago

Marvin B

0

0

(I have this same question)

Staff Answer:

These pouches are specifically meant to fit M4/M16 mag pouches. Though they may fit AK magazines, it cannot be guaranteed by Airsoft GI.

2047 days ago

1 answers
1 asked
Search Tags: Mag MOLLE PALS MALICE M4 M16 AR15 PMAG EMAG AK FAL M14 SR25 M1A1 G3 Saiga 12 M4 M4A1 M 4 M-4 M16 M-16 16 556 5.56 223 2.23 5 56 2 23 Ammo Ammunition Mag Magazine Clip Pouch Holder Carry Carrier
People who bought this item also purchased: