Jag Arms Heavy Weight .36g 2500 ct. BBs (Black)
[SF12][21819 / BB JAG HW2536]
( 2 Reviews )
❤ Add to Wishlist
Free Shipping for orders over $89 No Coupon needed
JAG Arms BBs are the solution to affordable high quality bulk airsoft ammo. These BBs are double polished and have tight manufacturing tolerances to guarantee zero air bubbles. This translates to flawless feeding and consistent accuracy across the board. JAG Arms BBs are available in different variations from .20, .25, and .28 gram weights for standard BBs and .30, .36, and .40 gram weights for heavyweight BBs. Standard weights are available in Match Grade, Tracer, and Bio Grade versions. All Jag Arms BBs come in either 2500 or 5000 count reusable bottles.
Specifications:
Manufacturer: JAG Arms
Model: Heavy Weight Grade .36 2500rd BBs (Black)
Package Includes: Bottle of BB's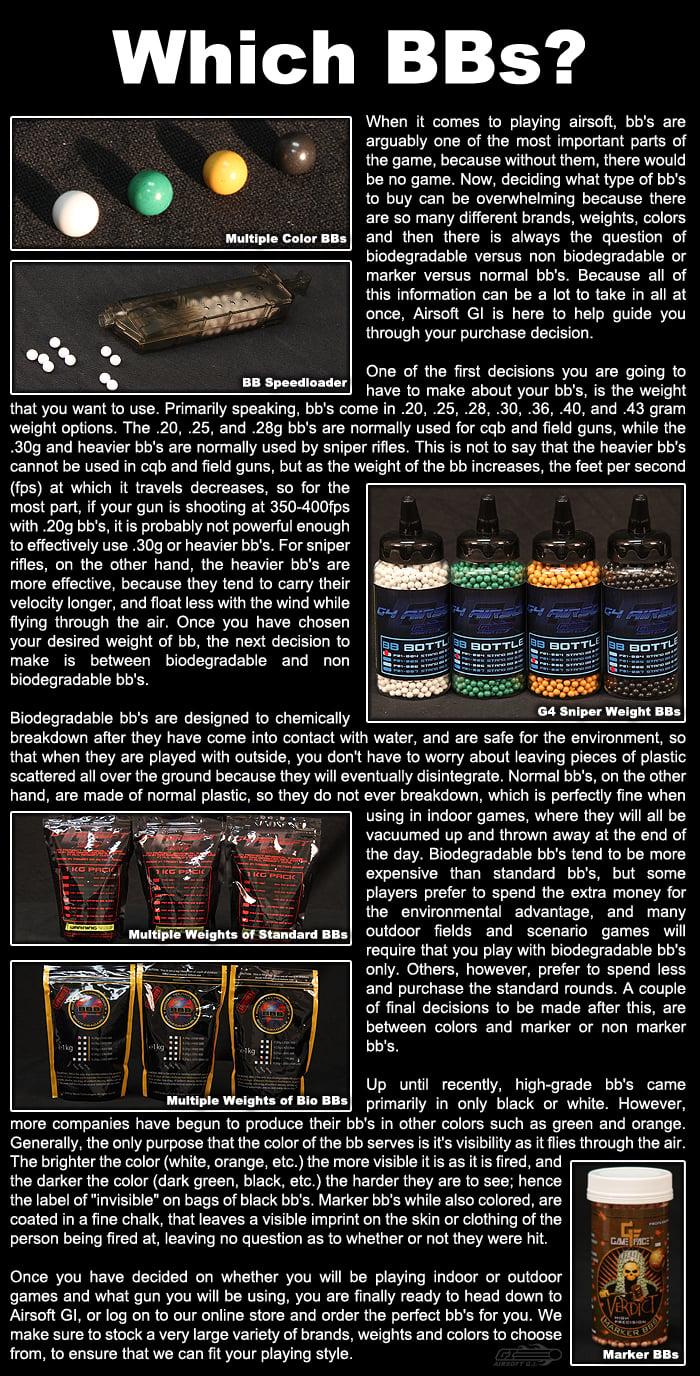 Specifications

Manufacturer: Jag Arms
Color: Black
Package Includes: Bottle of BB's
see 2 reviews
|
Write a Review
verified buyer
T. DEREWECKI | 2017-06-03
Product Information:
These .36g Jag Arms BB's are pretty well designed for higher fps rifles such as my Wells L96 sniper rifle.

Pros:
1. Really shiny and polished

2. Shoots pretty straight with my L96 Wells Sniper Rifle

3. Feels pretty high quality

Cons:
1. It's not really much of a con because it says they are black bbs... but they are pretty hard to see when you fire, you'd have to fire in a lot of sunlight t see where they go so you can adjust the hop up better.
verified buyer
N. O | 2019-09-26
Product Information:
Great weight for DMR or sniper builds, and Jag Arms BB's aren't a bad quality. Definitely recommend

Pros:
-perfect weight for accurized builds
-never jam
-black color makes it harder to spot for enemies

Cons:
-black color makes it difficult to see where they're flying, especially at night
Search Tags: High Quality Precision Grade Seamless Polished Ammo BBs BB .30 .30g 30g 30 g Bottle JAG Arms
People who bought this item also purchased: