JG JG366 BAR 10 M700 Bolt Action Spring Sniper Airsoft Rifle (Black)
[O04B00][02761 / JG366]
( 32 Reviews )
❤ Add to Wishlist
The JG BAR 10 Spring Sniper Rifle is the latest and greatest spring sniper rifle to hit the market since the Marui VSR10. This spring sniper is fully upgradeable to shoot over 500FPS! It is equipped with metal cylinder assembly and metal trigger assembly for durability and reliability. The BAR-10 from JG is the all around best sniper rifle package available. The gun is fully upgradeable, light weight, and accurate. If you are looking for an inexpensive bolt action sniper that performs well and has a lot of potential then the JG BAR 10 is for you.
Specifications:
Manufacturer: JG
Muzzle Velocity: 400 fps w/ .20g
Package Includes: gun, magazine, speed loader, manual, and hardware.
Cisco's Pick
The JG Bar10 is probably the most upgrade-able sniper rifle on the market (besides the TM VSR10). Let me tell you why this is a better option. First, the JG Bar10 is almost half the cost of a VSR10. Second, you already get a higher FPS out of the box. Third, if you plan an upgrading with a ton of aftermarket upgrades. Why spend more on a base gun when you can get the same performance for less coin?
Features:
Adjustable Hop Up


Please Note:

Does NOT include scope mount.
The JG Bar 10 requires some assembly and includes a number of small parts. Each JG Bar 10 is checked for these parts before leaving our store. Make sure you do not lose these parts because replacements may not be available.
The scope base is attached with only 2 screws as those are the only available slots that the mount base attaches by.
Disregard step 6-2 of the manual. For installing the scope mount refer to our diagram in the product description.
The bi-pod pictured is not included.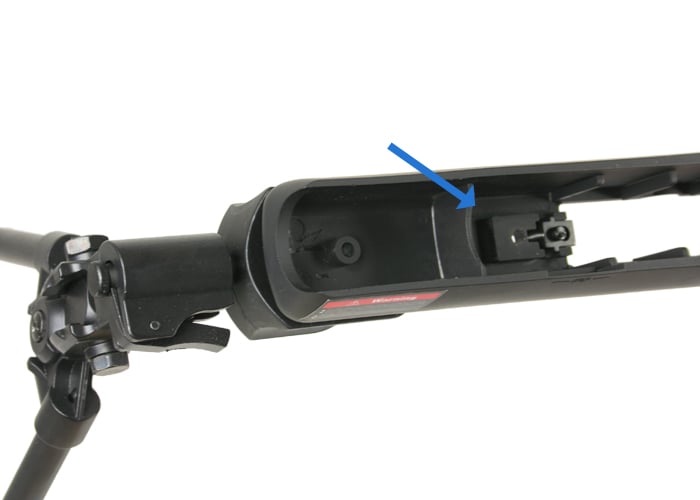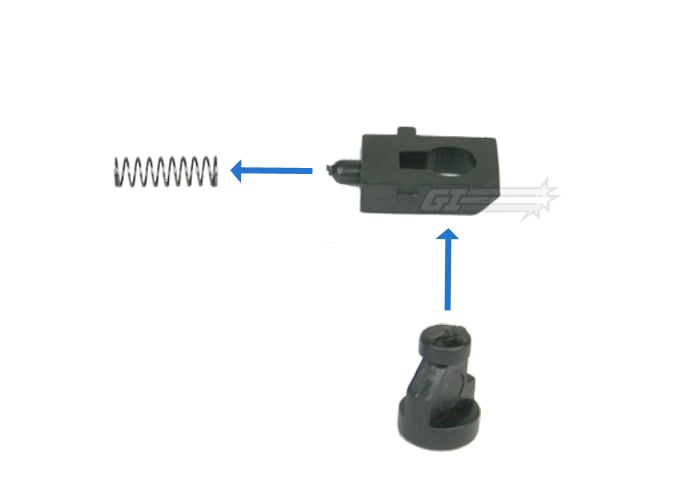 Specifications

Manufacturer: JG
Muzzle Velocity: 380-400
see 32 reviews
|
Write a Review
B. FLANAGAN | 2014-02-06
Product Information:
Had it for a year. one of my favorite JGs nice feel.

Pros:
Shoots far and straight has nice feel.

Cons:
Wee bit heavy and big. other then that there is nothing wrong with this gun.
verified buyer
T. MCMAHAN | 2014-03-18
Product Information:
I just recently purchased this rifle and it is a very good upgrade platform very light and nice rubberized feeling stock. Although I don't recommend using it right out of the box without upgrades at an actual game considering an aeg can shoot just as far as this until it's upgraded, But the accuracy out of the box is great. The magazine catch came assembled on mine but a piece was left out in a little baggy that needs to be on the catch but that wasn't a problem . At first it was double feeding and jamming and when I would pull the bolt back it wasn't cocking the gun simple fix just loosen the trigger box and tighten it back down and your set, as far as the double feeding it stopped after 2 mags through the gun. But as I said earlier don't buy a sniper rifle if you do don't plan on upgrading it you will be highly disappointed after your first game with it.

Pros:
Lightweight
accurate
sturdy
sling mounts
scope rail
rubberized stock
accepts vsr-10 upgrades


Cons:
nothing really
J. NORDSKOG | 2015-06-22
Product Information:
This gun is by far the best starting sniper rifle on the market. When you first start airsoft and you get your first aeg and it breaks after however long. Almost everyone gets this feeling that says, "I want to snipe." The jg bar 10 is one of the best options to start. I bought mine with a scope package and I immediately fell in love with snipers. I really prefer spring over gas for a few physics options and affordability. And besides the Tokyo maruie however you spell it. It's nice to have something different. If you ever want to upgrade this and yes you do, let the techs at airsoft gi do it. Do not fiddle with it yourself. It's simple but not worth accidentally breaking

Pros:
The rubberized body is amazing.
If you're a left handed shooter (like me) it's easy to shoot left handed.
Easy to upgrade.
If you've got access to a C&C machine it's easy to give this beauty a wood body.
The sling points are strong and reliable.

Cons:
The sling points are a little noisy. (really not that big of a deal)
Kind of hard to find a bipod for snipers (could be just me but mine didn't come with one)
Hop up
0 answers
1 asked

Does it come with a scope mount or base
0 answers
2 asked

Can you put a Mock suppressor on this gun???
0 answers
1 asked

How long is the barrel
0 answers
3 asked

does this gun have a threaded barrel?
0 answers
2 asked
Other Great Deals and Accessories:
Select the item from the Drop Down Menu and click add.
Search Tags: M700 Sniper DMR Accuracy Polymer Furniture Scope Mount Upgradable VSR 10 Compatible 30rd Magazine bar-10 JG JG366 BAR 10 M700 Bolt Action Spring Sniper Airsoft Rifle ( Black )
People who bought this item also purchased: