Elite Force H&K 417 by VFC 500 rd. High Capacity AEG Magazine (Black)
[K08B00][11006 / 2279049]
( 4 Reviews )
❤ Add to Wishlist
Free Shipping for orders over $149
No Coupon needed
The H&K 417 500rd High Capacity AEG Magazine by VFC features realistic markings that greatly improve the overall aesthetic appearance of your H&K full metal 417 AEG. This magazine holds a total of 500 rounds, and will only work with the H&K 417 AEG manufactured by VFC.
Specifications:
Manufacturer: VFC
Model: H&K 417 500rd High Capacity AEG Magazine
Magazine Capacity: 500 rounds
Package Includes: One (1) magazine

Features:
Realistic markings
Spring-fed
Durable construction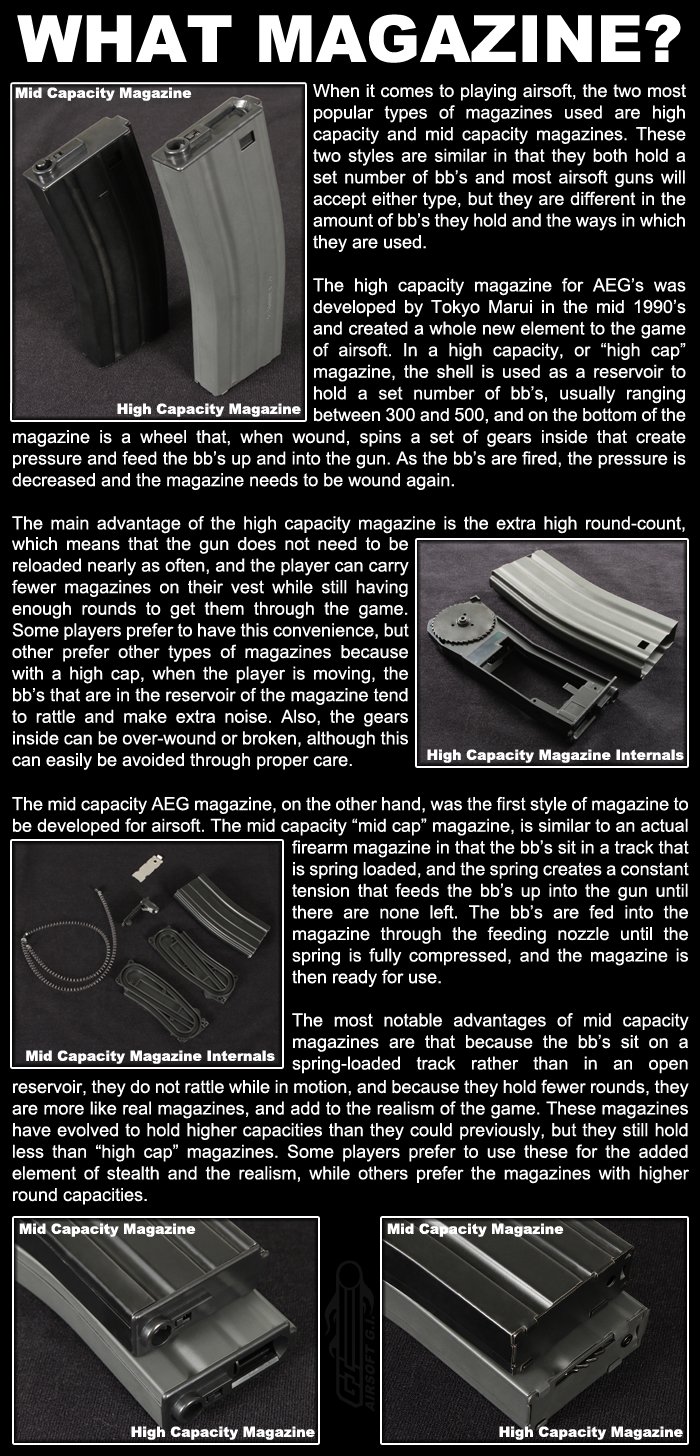 Specifications

Manufacturer: Elite Force / Umarex USA
Color: Black
Size: 500 Rounds
Material: Plastic
Package Includes: One (1) Magazine
see 4 reviews
|
Write a Review
verified buyer
A. ARNOLD | 2013-09-18
Product Information:
I love this weapon, i got it in the mail last week and its a beast, solid design and heavy construction. little pricey but well worth it.

Pros:
Heavy
Durable construction
Good internals
decent range

Cons:
Price.....

other than that its a beast of a weapon
C. HUANG | 2014-01-28
Product Information:
I dont have anything else to compare it to. The mag is used for hk417's only and this is the only one. I like how this is a high capacity because i still use hi caps even with hi cap's bad reputation in the arisoft community. The mag is made out of plastic though so I have my doubts but it isnt much. This is a good mag. I like it.

Pros:
This mag is high capacity and the winding wheel is not too hard to find. The mag is light weight yet made out of a very good platic. IT HOLDS ALOT. I can have just a couple mags and be set for a game. No feeding problems too.

Cons:
The mag is really expensive and it's plastic. There is no image of the bullets like on the midcap. The mag as a mag is really hard to put inside of a mag pouch. I used the hk417 blue force gear ones and i have problems. I further used a condor g4 mag pouch and i am fine.
verified buyer
J. WILLIAMS | 2016-01-23
Product Information:
Definetely what i was expecting,good quality,feeds well,definetely worth it.

Pros:
*Holds as much ammo as an AK-47 High-Cap.
*Good Quality.
*Feeds amazingly.

Cons:
*Very wide mag so may you may need to buy a separate mag pouch for it.
Search Tags: Mil Sim Gun Field M4 M16 SCAR HK Metal Mag Clip
People who bought this item also purchased: