Classic Army Fast-Attach MK16 Mock Suppressor w/ Flash Hider (Black)
[V01C10][21892 / A361M]
Free Shipping for orders over $179
No Coupon needed
New to airsoft? Here are some
safety tips for airsoft guns
that we recommend following.
Description:
The Classic Army Fast-Attach MK16 Mock Suppressor with Flash Hider is a quick detach solid barrel extension. It was designed for the MK16 but can be used with the SCAR barrel thread. Easily swap from a flash hider look or go for the stealth look with the attachable mock suppressor. This is the perfect set up for your airsoft gun when you are indecisive about whether or not your need a mock suppressor or should just use a flash hider.
Specifications:
Manufacturer: CLassic Army
Model: Fast-Attach MK16 Mock Suppressor w/ Flash Hider
Color: Black
Package Includes: Barrel Extension, Flash Hider
Please Note:
This product has absolutely NO suppressive capability.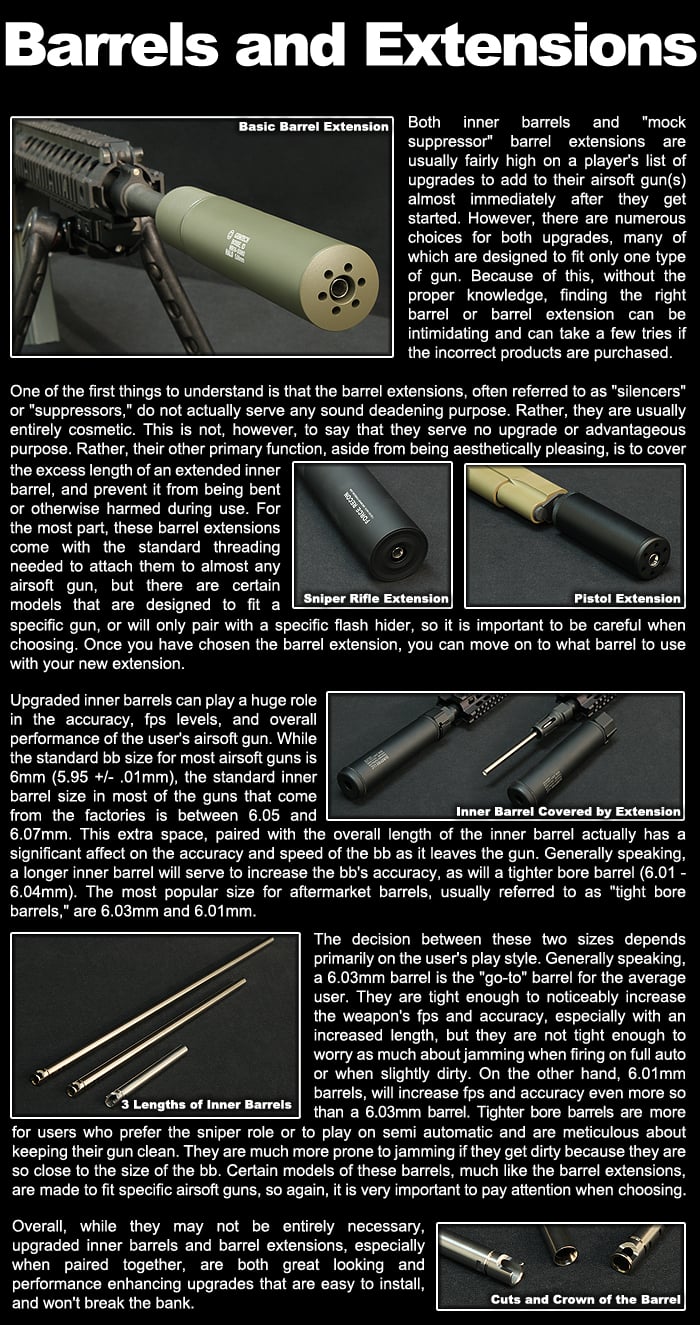 Specifications

Manufacturer: Classic Army
CA Nemesis X9

Will this fit on the new CA Nemesis X9?

2017 days ago

Ed A

0

0

(I have this same question)

Staff Answer:

yes, it will fit

2009 days ago

1 answers
1 asked

Will this work?

Will this fit the classic army/airsoft gi nemesis x9 15th anniversary gun?

2034 days ago

Nate T

0

0

(I have this same question)

Staff Answer:

Yes, but you have to install the included flash hider.

2008 days ago

1 answers
1 asked

Will this work on the nemesis x9 15th anniversary gun?

Will this attach to the classic army nemesis x9 15th anniversary pdw style gun? It has the 8" urx3 rail system

2050 days ago

Nate T

0

0

(I have this same question)

Staff Answer:

yes, this will work.

2004 days ago

1 answers
1 asked
Search Tags: 14mm CCW M4 Cosmetic Mock Suppressor Mock Fake Suppressor Silencer Barrel Extension Extender Can Cosmetic
People who bought this item also purchased: