ARES UMP 460 rd. AEG High Capacity Magazine (Black)
[M07A05][34585 / ARES-MAG-029]

New to airsoft? Here are some safety tips for airsoft guns that we recommend following.
High capacity magazines are great for carrying large amounts of BBs onto the field with you. All you need to do is load the magazine and wind the wheel on the bottom to keep the BBs feeding. Take a couple of magazines onto the field with you to ensure you have plenty of ammo.
Specifications:
Manufacturer: ARES
Model: UMP AEG High Capacity Magazine
Magazine Capacity: 460 rd
Color: Black
Package Includes: Magazine

Features:

Simple to Use
Wind Up Wheel Design
460 rd Capacity
High Capacity Magazine Operation:
Find the trap door, usually located on the top of the magazine near the loading nozzle.
Open trap door and fill reservoir with high quality BBs.
Wind the wheel at the bottom of the magazine (notice the pitch and volume of the click).
Continue to wind wheel until pitch changes. Once the click gets louder, or begins to "double click," the magazine is fully wound.
Insert magazine into gun and fire. You may need to rewind the wheel during play.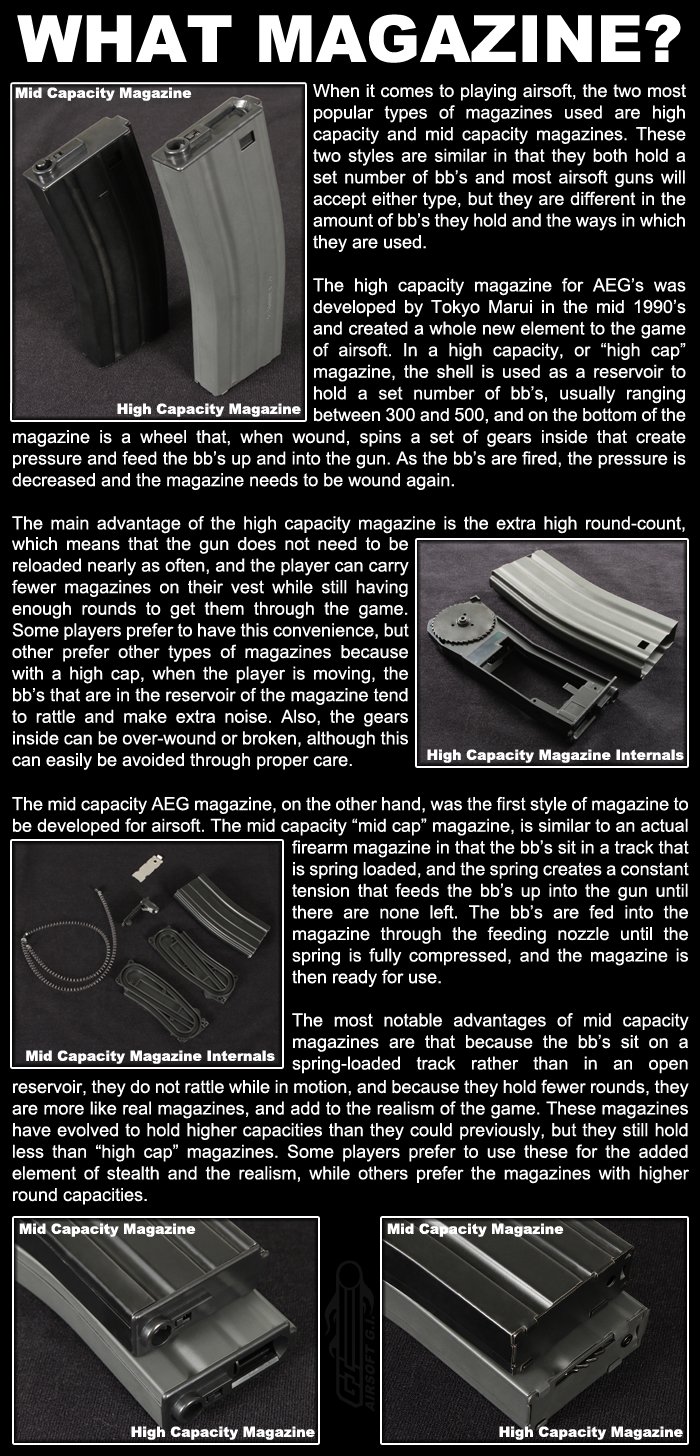 Specifications

Manufacturer: ARES
Color: Black
Material: Nylon Fiber
Package Includes: Magazine
Search Tags: Hicap Highcap Winding Wheel UMP