So You Want To Buy A Tracer: Airsoft Tracer Unit Guide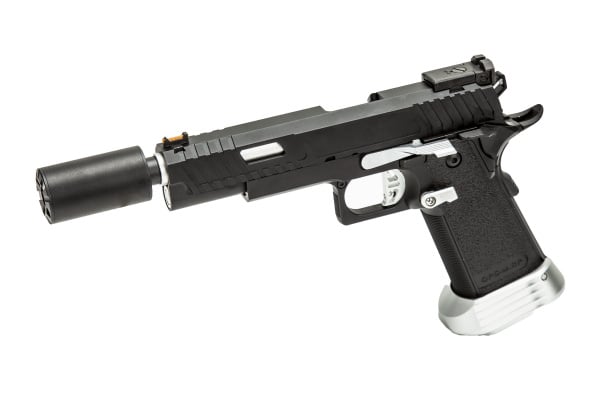 Playing airsoft in the dark is one of the most exhilarating ways to change up your play style without having to make a massive change to your location. Most outdoor fields host night games with some regularity and indoor fields often do low-light and no-light scenarios to switch things up. The way you shift how you maneuver through an environment, and more importantly, how you engage the enemy with such limited visibility can put a fun and engaging twist on your regular weekend field.
As you creep and crawl and stalk through the darkness, you're inevitably going to come face to face with the opposing team, but how do you ensure victory once the trigger pulling starts? You could use a flashlight, but that puts a giant "come shoot me" sign on the end of your rifle. You could shoot in total darkness, but how do you know if you hit the enemy or if they've moved?
This is where the humble tracer unit comes into play. Whether you thread one onto your barrel, or utilize a hop up or magazine mounted solution, the ability to illuminate your BBs in flight does wonders to help you aim and track your targets. If you're playing in the dark, this is basically a must-buy.
How Do They Work?

All tracer units, regardless of their location in your gun, work on the same principle. They use a specific spectrum of UV light to illuminate a special material found in Tracer BBs. As your gun passes through the tracer area, it gets supercharged with this special UV light and your BBs begin to glow.
Now this means that you'll need to stock up on specialty tracer BBs, but the good news is, thanks to the magic of science, they all work relatively the same way, so brand isn't as important to the glow function so much as color. You'll still want to pay attention to the same quality metrics that you look for in your regular BBs, such as spherical shape, size tolerances and smoothness, but a Lancer Tactical tracer BB is going to glow just the same as a JAG precision or BLS brand BB.
Color does matter, since green and red glow materials operate at different UV spectrums, you'll want to make sure the tracer unit you choose can handle the color of BB you are planning to use. Most tracers will handle Green tracers just fine, but red tracers are definitely more difficult to get running. If you have your heart set on neon red storm trooper lasers leaving your muzzle, make sure you buy the right kit.
How Do I Achieve These Mystical BB Lasers?
We've alluded to it already, but there are three key ways to achieve tracer functionality on your airsoft gun, and they all involve purchasing a new product. Two of them are specific to HPA and AEG powered guns, and the last one works on just about anything with muzzle threads.
The Tracer Magazine
Magazine based tracer units are one of the least effective ways to get your bbs to glow, but they are by far the easiest to use. All these systems are is a magazine with a clear BB track and a UV light inside to charge the BBs as they wait to be fired.
Options like the Modify BHive are the most prevalent, and honestly the best kind to use in this category. Selection of these types of tracers is slim though, since they are resticted by gun type and power source. They also suffer from a weaker glow, as the BB has a way to travel from the magazine to the muzzle after it loses the charging light from inside the magazine. They'll function, and can be useful if you don't want to modify your gun though.
I've used these in the past keep a back up tracer magazine for emergencies in my kit during MILSIM games. I find that for night play, the other two options are superior, but for the rare occurrence of a particularly dark building when your at a Military MOUT site, simply swapping in a different magazine is an easy way to solve the tracer dilemma.
The Hop Up Option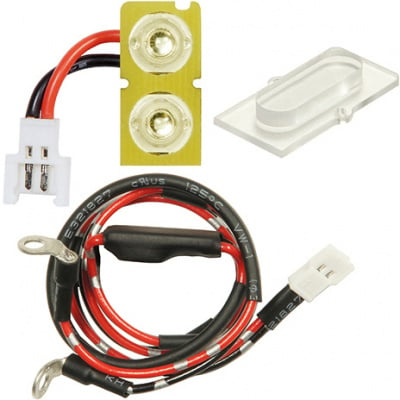 Technology has come a long way in the hop up world. We came from simple sliders and gears to fancy rotary hop ups that can retain those last few bbs that always dribble out during a reload. Now, these same hop ups come ready to receive a UV light add on and give you the ability to switch on a tracer function for night games.
Functionally, these aren't very different from a muzzle mounted option; the bbs glow bright and the hop up units themselves are generally pretty quality so it doesn't affect accuracy. We really like the MAXX Models for these types of installs.
The downside here is the user experience. You have to make an internal modification to your gun, and then find some way to wire up a separate power source, or otherwise loop it all into your current electrical system, which is a nightmare. I used a madbull ultimate hop up on a build this way, and wired in a separate battery and a switch to turn it on and off on demand. It was an excellent choice on that gun, as the goal of a 4-inch rail system was to keep it short, and I didn't want to add length with a muzzle mounted option. If I could do it all over again though, I'd just use a small muzzle mounted option.
The Muzzle Mounted Option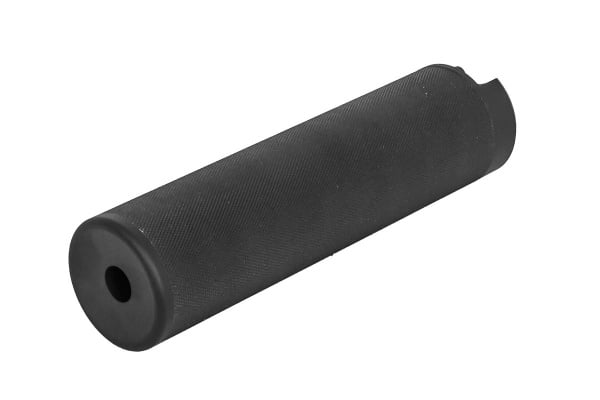 Here's where we get to the real meat and potatoes of a tracer set up for your airsoft gun. The muzzle option shines for it's versatility. Whether you want to mount one on your AEG, pistol, sniper rifle or LMG, as long as your barrel has the right threads, you can use one of these awesome units.
You have several options here in terms of brand. We'll cover our favorites below:

AceTech has made their name on high quality tracer products. In fact, that's almost exclusively what they make as a brand. You'll find a wide variety of size, style, and feature sets to get exactly what you want for your build.
I've been a big fan of the Lighter-S and Lighter-BT models for a while but the iTracer is also an excellent choice if you were considering burst fire, or wanted real time chronograph readouts. The iTracer includes a pretty slick PEQ box style add-on piece in the box to help deliver the rest of this functionality. If you want simulated muzzle flash, consider the Blaster tracer from AceTech as well. This is a powerful effect on gas blow back rifles or at night, giving the airsoft gun it's mounted to a powerful burst of LED light from the muzzle with every shot.
Most AceTech models feature a rechargeable battery using an included USB cord, which makes them incredibly convenient. They also feature a long battery life, as most can handle up to 20,000 shots without needing a re-charge, more than enough for full day of play (or night too).

Bravo recently released a whole selection of tracer units to the airsoft market. They have options for different muzzle threads, sizes and features! Bravo features several small models similar to the Lighter S in their lineup including the Mod 5 and Mod 6 options, and the smaller Mod 4 unit even includes simulated muzzle flash!
Where we think the Bravo units shine is in their larger models: The Mod 2 and Mod 1. Both of these are big beefy mock suppressors that will look right at home on your rifle, no matter the style and they provide legendary tracer performance as well.
Performance on the Bravo units is similar to the AceTech, with a long healthy battery life and USB charging options, as well as support for up to 35 rounds per second. We find their on/off switch being the rotating collar on the bigger models is a very handy feature as well, as it's easy to switch on and off compared to many other tracer options.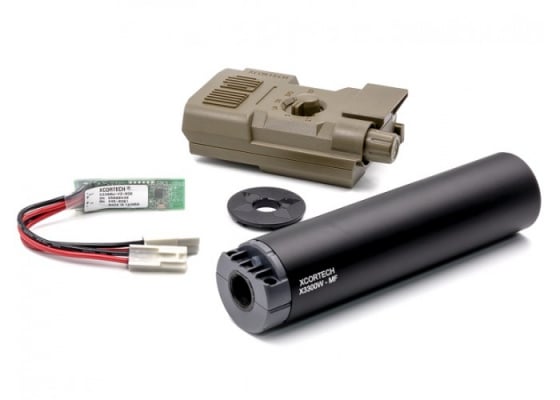 Xcortech is the last manufacturer we wanted to highlight, with a great selection of tracer products. While Xcoretech is mostly known for quality chronographs, that expertise translates easily to tracer units as well. We like their XT301 for mounting on sidearms, and the X3300W for rifles.
While the XT301 is pretty straight forward, the X3300W is not only a tracer, but a chronograph and includes a burst control unit similar to the iTracer. The versatility and durability of the Xcortech products is why they get a highlight on this list as well.
Light Up The Night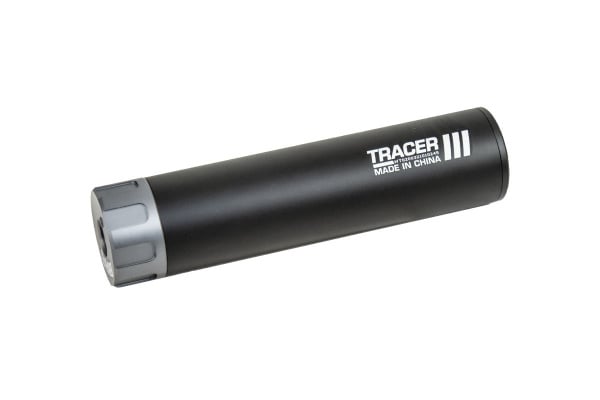 Now you've got all the knowledge you need to get out there and take the fight long into the night with your new tracer knowledge. Check out the awesome combo packages we have set up for tracers, and browse the entire selection available to you on Airsoft GI. Everyone should have a tracer handy for their next night game!