Tokyo Marui AK47 BETA 250 rd. AEG High Capacity Magazine (Black)
[H11E00][01950 / TM-MAG-AK250]
( 1 Reviews )
❤ Add to Wishlist
Free Shipping for orders over $149
No Coupon needed
This magazine is recommended for use with the Echo 1, JG, Tokyo Marui, Classic Army, and G&G AK47 series AEGs, it may work with other brands AEG but cannot be guaranteed by Airsoft GI.
Specifications:
Manufacturer: Tokyo Marui
Magazine Capacity: 250 rounds

High Capacity Magazine Operation:
Find the trap door, usually located on the top of the magazine near the loading nozzle.
Open trap door and fill reservoir with high quality BBs.
Wind the wheel at the bottom of the magazine (notice the pitch and volume of the click).
Continue to wind wheel until pitch changes. Once the click gets louder, or begins to "double click," the magazine is fully wound.
Insert magazine into gun and fire. You may need to rewind the wheel during play.
>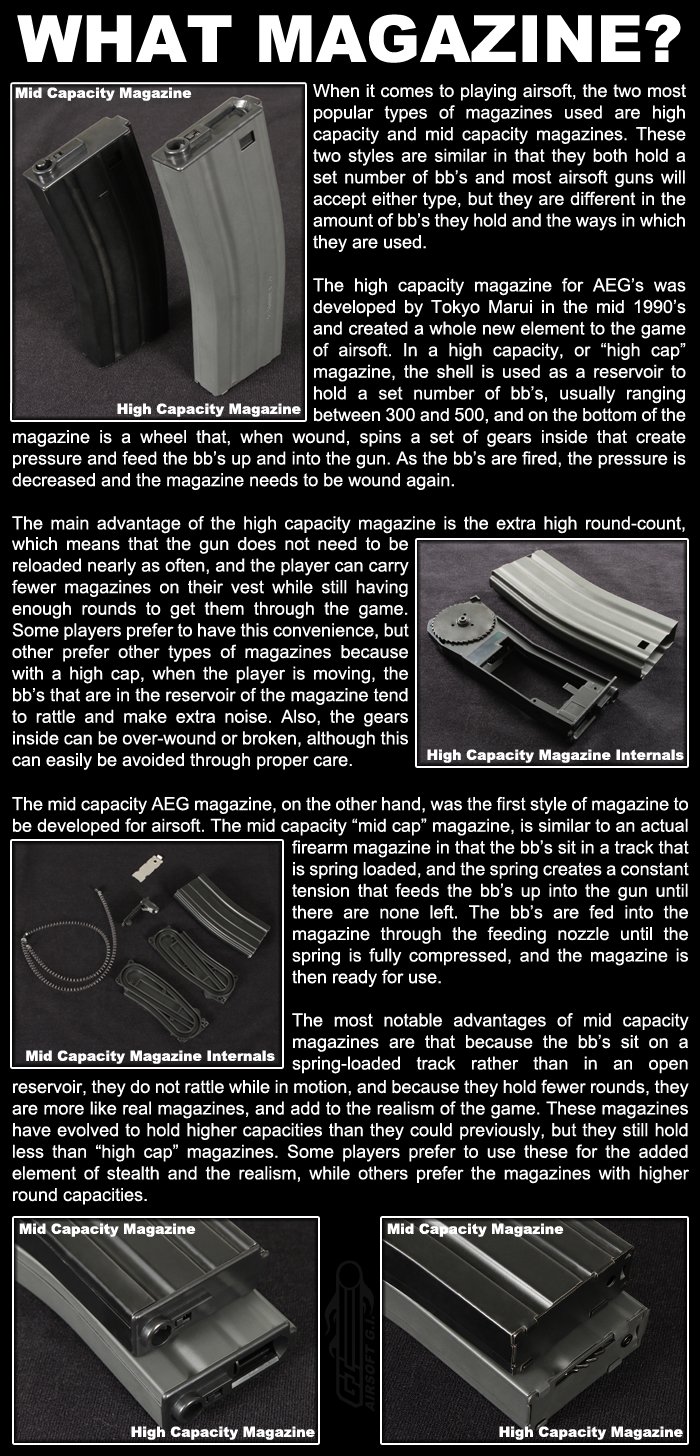 Specifications

Manufacturer: Tokyo Marui
see 1 reviews
|
Write a Review
Z. ROHDE | 2007-01-22
I like the mag being short-much shorter than the traditional AK mags, and it looks better in the gun, but its just too small. NOt only id it too small, but it really doesn't hold 250 rounds. I hand-counterd a fuly loaded mag and i only got 200 give or take..my count may have been off by a bit, but i doubt it.
It just runs dry way too fast.

looks 5/5
build 4/5-it's a little shakey in the magwell, and does not fit very snugg
capacity 3/5-far too small for a high-capacity mag, although still beter than most stock TM mags which only hold 50-70ish rounds

I reccommend the standard sized high-cap either TM or CA ove this mag.
compatibility

will this work with lancer tactical ak aeg's

3043 days ago

Austen S

0

0

(I have this same question)

Staff Answer:

It should be able to work.

3043 days ago

1 answers
1 asked
Search Tags: Mil Sim TM Gun Field AK Mag Clip Mag Clip tokyo marui ak47 47 beta magazine 250rd 250 rd round highcapacity high capacity hicap highcap hi cap high
People who bought this item also purchased: