Tac 9 Industries M961 LED Tactical Flash Light LED (Dark Earth)
[SF22 / J07F01][28306 / NE04009T]
( 1 Reviews )
❤ Add to Wishlist
Free Shipping for orders over $149
No Coupon needed
Flashlights are a needed accessory for use in dim situations. Between incandescent and LED bulbs, the LED bulb produces a brighter white light rather than a dull yellow. LED bulbs run cooler in temperature over extended periods of use on top of that produce a larger beam to produce a clearer image. The lifespan of an LED bulb is much longer than an incandescent bulb due to the newer technology and not requiring a filament that can break or burn out after multiple uses.
This Tac 9 Industries M961 LED Tactical Flashlight is a great flashlight that generates 200 lumens of blinding light. It has great battery life and can stay continuously on for 2 hours straight. This light will mount to any railed platform with its 1913 Picatinny rail mount secured by thumb screws, making it easy to mount and remove. The M961 also comes with an included pressure pad that allows for remote operation of the light, making it more versatile on your rifle. This light is a great way to get an edge over your enemies in the dark.
Specifications:
Manufacturer: Tac 9 Industries
Model: M961 LED Tactical Flash Light LED
Output: CREE Q5 LED 200 Lumens
Switch: On/Off Click Tailcap or Remote Pressure Activation
Flashlight Color: Dark Earth
Package Includes: Light

Features:

Durable Construction
Integrated Tactical Rail Mount
Remote Pressure Switch Included
Please Note:

Batteries are NOT included.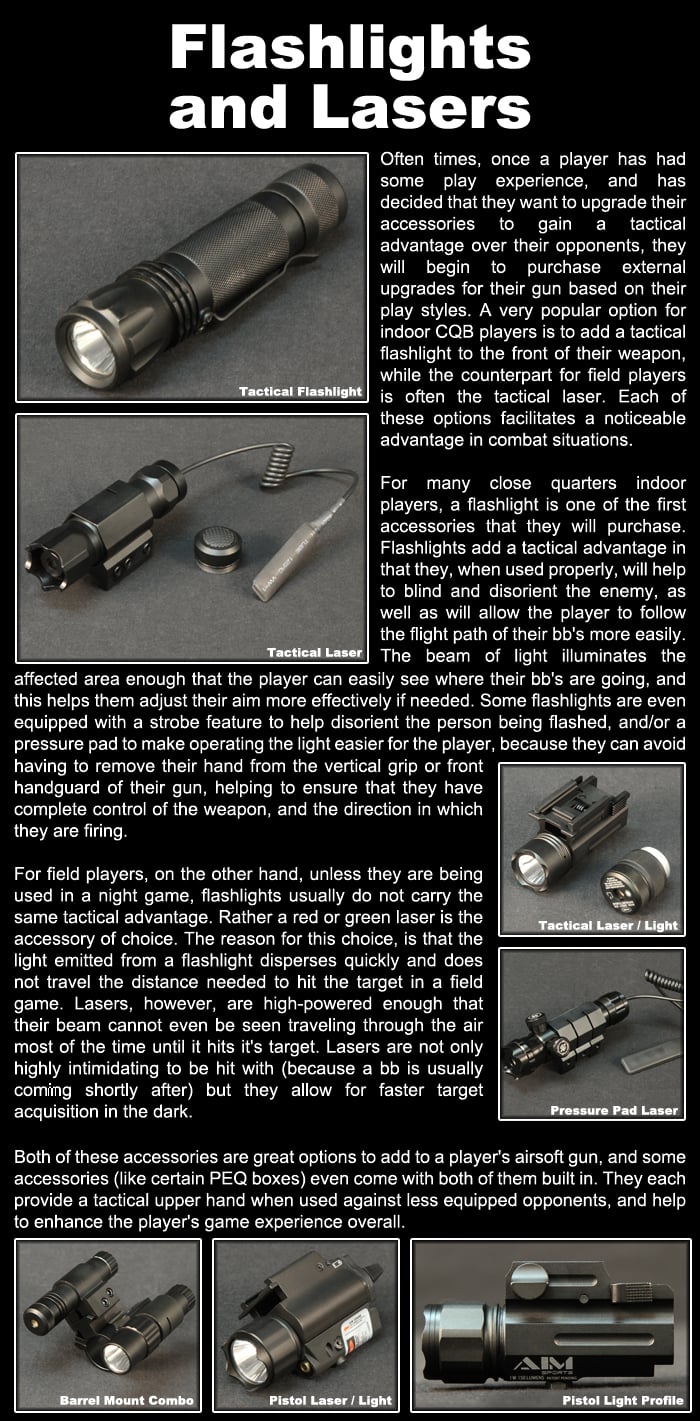 Specifications

Manufacturer: Tac 9 Industries
Color: Dark Earth
Package Includes: Light
see 1 reviews
|
Write a Review
verified buyer
J. | 2019-10-14
Product Information:
Brightest light ive owned for airsoft, ofc surefires are gonna beat it out but its not by much, for 1/4 the price i dont even care, probably gonna buy one of these for my AR

Pros:


Cons:

Search Tags: Light Illumination Mount Pressure Switch CQB Field AEG GBB Dark Earth
People who bought this item also purchased: