Tac 9 AC-196 Airsoft Full Face War Machine Mask
[34062 / AC-196]
The Tac 9 Industries War Machine Mask is a unique face mask for any player on the field. With an intimidating appearance as one of the most famous comic book heroes ever. Made of polymer and reinforced with metal, the War Machine mask offers ample face coverage from any BB impact. The eye holes are covered by a durable metal mesh that will protect the wearer in the most important way possible. The mask secures to the wearer with adjustable elastic straps around the back of the wearer's head.
Specifications:
Manufacturer: Tac 9 Industries
Model: AC-196
Color: Grey
Package Includes: One (1) Iron Man Mask

Features:

High strength fiber glass construction

Foam padded interior

Elastic strap secure

Please Note:

Keep in mind, a mesh lens will stop large solid objects such as a BB but cannot stop smaller objects like sand, dust, smoke or fragmented BBs and full seal eye protection is recommended beneath the mask for added security.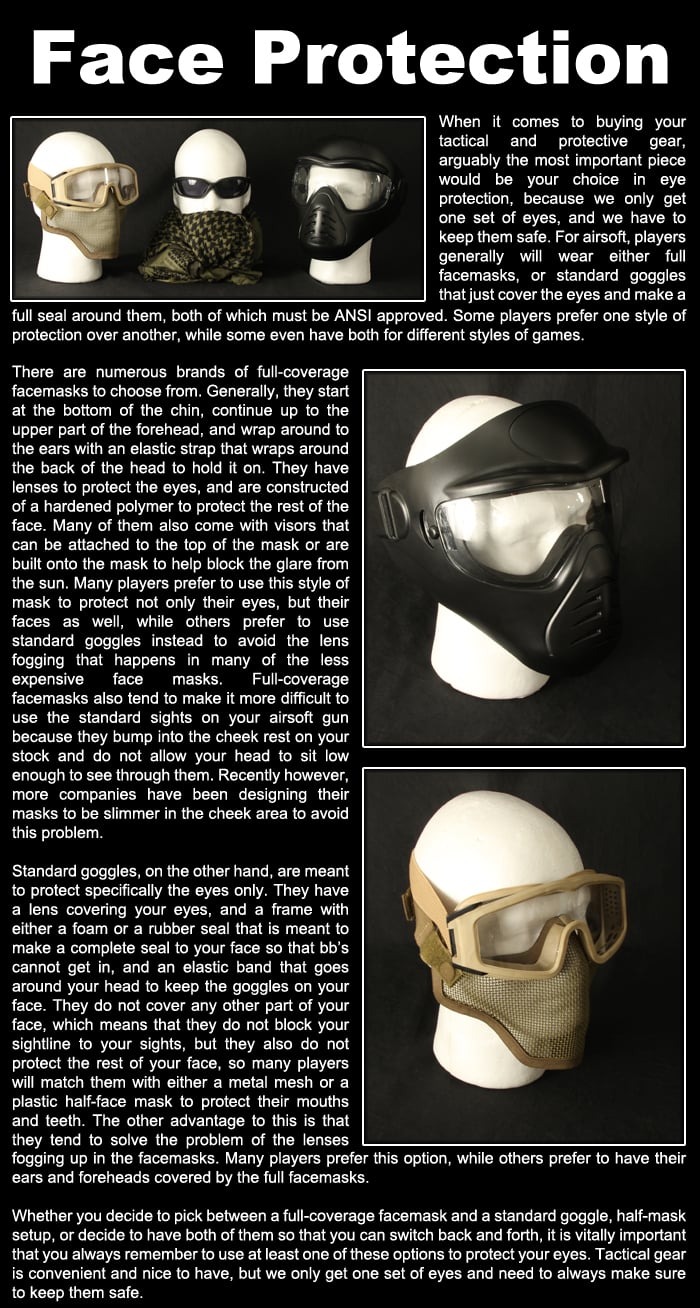 Specifications

Manufacturer: Tac 9 Industries
Search Tags: Mesh Face Protection Head Gear Equipment Head Wear Polymer Plastic Lower Face Jaw Mouth Pro
This product was added to our catalog on Monday 29 January, 2018.