Sly Profit Full Camo Face Mask (Black ACU)
[M08D09][11625 / V353216]
( 2 Reviews )
Free Shipping for orders over $89 No Coupon needed
The Sly Profit face mask is a great choice for any player looking for an extremely high quality piece of gear. The Sly Profit took over 2 years to design, test and evolve and the time was definitely worth it. The Sly Profit mask features a soft TPR lower portion that allows the bottom of the mask to easily flex which aids in the operator looking down the sites of an AEG. The lower of the mask is also highly ventilated to keep the users face cool and the lens fog free. The great thing about the lower of the Sly Profit, is while it is highly ventilated it does not distort your voice nor does it allow BBs to penetrate the lower portion. The upper portion of the mask is made from a tough co-molded nylon frame which is extremely durable while still maintaining a little bit of flex. Inside of the mask you will find velvet lined soft cell foam on the frame of the goggle which absorbs sweat while making the fit extremely comfortable. Where this mask really excels is the ear protection that it offers, SBR foam was used on the ear portion which protects the ears from nearly any impact without muffling sound. Another interesting innovation that is found on the Profit is the integrated double strap design which allows the user to both adjust the angle and length of both the straps allowing for maximum comfort and weight distribution. Finally we move onto the lens of the Sly Profit, this mask features a UV, IR and water resistant inner lens gasket that keeps moisture and dirt out of the users face. The actual lens is a dual pane thermal lens that is secured with Sly's lightning fast quick release system. The Profit mask by Sly is easily one of the best full face masks currently on the market and is highly recommended for any caliber of player.
Specifications:
Manufacturer: Sly
Model: Profit
Color: ACU
Package Includes: One (1) Sly Profit Mask, One (1) Mask Bag, Manual

Features:

Velvet lined soft cell frame foam, combined with SBR foam for shock absorption

Integrated double strap for goggle angle adjust ability

Tough co-molded nylon frame with soft TPR lower

Lightning-quick lens release system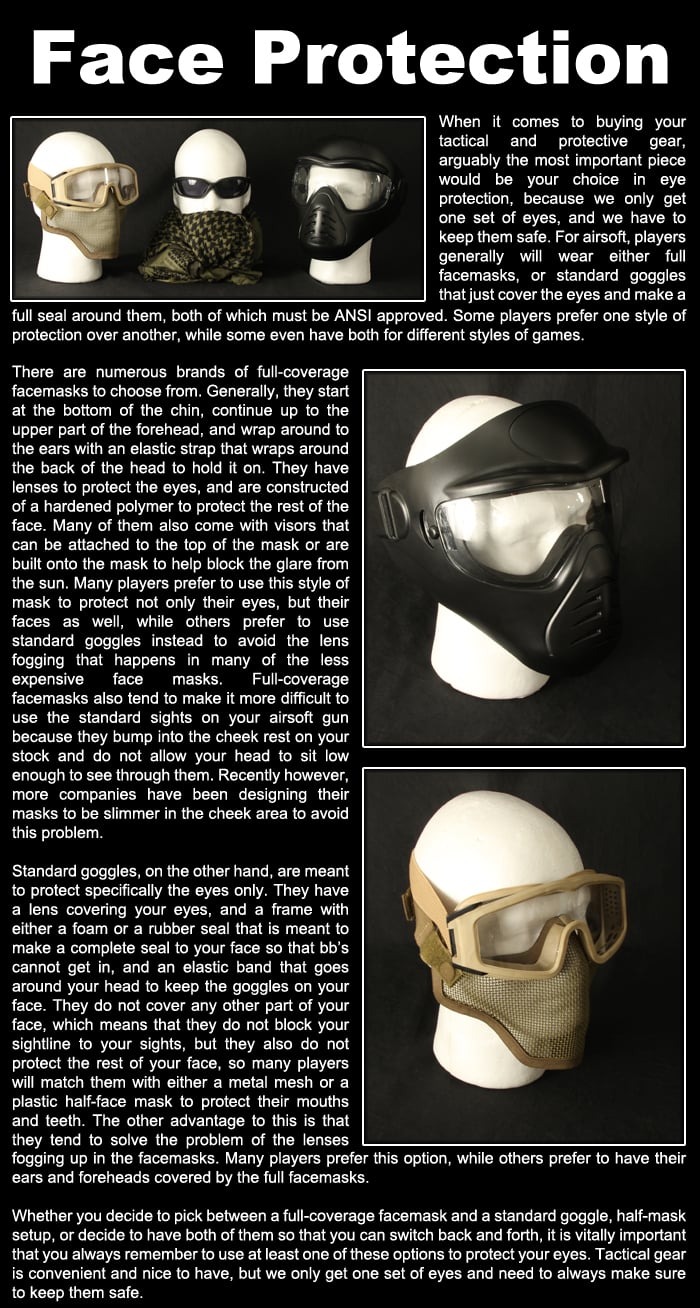 Specifications

Manufacturer: Sly
see 2 reviews
|
Write a Review
verified buyer
S. MUTH | 2013-02-16
Product Information:
Was VERY worried when it showed up and the packaging was kind of busted up inside of the cardboard box. But once I pulled it out it wasn't damaged in the least big, there was a spot on the plastic covering on the lens. But when I removed the plastic it came off with it. Previously I owned an Annex, and I can say this mask feels amazing on your face, the velvet is very well made. In total, getting down on your sights can be an issue if your using standard iron sights, but I use a raised red dot sight which works amazing. Always gets here fast when I order from Airsoft Gi, a VERY under rated face mask, if your looking for something a little different then the Dye I4, this is it.

Pros:
High quality bendable plastic allowing you to get your cheek down onto your gun pretty well, comes with a velvet bag, velvet around the entire mask that seems to form fit your face (honestly feels like nothing when your running around for along time, THEY DO NOT FOG!!! I played a 2 and 1/2 hour game and ran inside to grab my other battery and eat something, and they did NOT fog up (I live in Wisconsin 34 degrees to around 73 degrees with no fogging, I was amazed.)

Cons:
Doesn't come with a visor, price point is kind of higher then a lot of peoples budgets, (These are worth it guys) their considered "paintball" face masks, cheek weld isn't the same as a Dye I4 (Dye I4 is a smaller mask then this one however), if you have the money and want something other then a Dye I4 go with this mask, you wont regret it.
L. SWIFT | 2014-04-14
Product Information:
Very comfortable fit over my glasses. There was no glare from the sun. I was able to also fit a helmet on my head with it.
Very secure on my head. I would recommend this product to anyone although the price is a little high for some people.

Pros:
Good fit over my Glasses
Comfortable
Protected my ears

Cons:
The lens was tinted darker at the top making it harder to see.
this mask

hay i was looking at this mask and was wondering I would be able to wear this mask with my classes

2378 days ago

John S

0

0

(I have this same question)

Staff Answer:

This mask should be compatible with most glasses.

2376 days ago

1 answers
1 asked
Search Tags: Face Eye Protection Polymer Head Gear Equipment Head Wear Paintball Full ANZI Eye Pro Eyepro Mouth Ear UCP Universal Camouflage Teeth Protection
People who bought this item also purchased: