Save Phace Boo Full Face Tactical Mask (Multicam)
[N07B03][07253 / 00011-7]
( 5 Reviews )
❤ Add to Wishlist
Free Shipping for orders over $149 No Coupon needed
Description:
The Save Phace face mask is an ANSI Z87.1 rated face mask that is made of an extremely durable polymer. It has an extremely low profile so you are able to use your iron sights while still being able to protect your face, and is extremely rigid, having been designed to take some tough hits by anything from BBs to simunition rounds. The lenses are coated with military grade anti fog, anti scratch and UV coatings that give them a clear picture. Adding to the overall appearance of the mask, the graphics are very detailed and really differentiate Save Phace masks from other, more run-of -the-mill face protection.
Save Phace has been making face protection for years, and they have created products that are specialized for off road motoring use as well as military and law enforcement training. Now they are using these years of experience, as well as their artistic flare to bring the airsoft community some of their great products. This mask is apart of Save Phace's So Phat Series of masks, and also comes with a replaceable thermal lens and stuff bag to protect the finish.
Specifications:
Manufacturer: Save Phace
Model: Boo Full Face Tactical Mask
Series: So Phat Series*
Color: Multicam
Package Includes: Mask, Visor, Vent Plugs, Thermal Lens, Stuff Bag

Features:
ANSI Z87.1 Rated
Extremely Durable Polymer Construction
Low Profile Design
Anti-fog, Anti-Scratch and UV resistant lenses

Please Note:

For further explanation about mask series classification please visit the manufacturers website by clicking HERE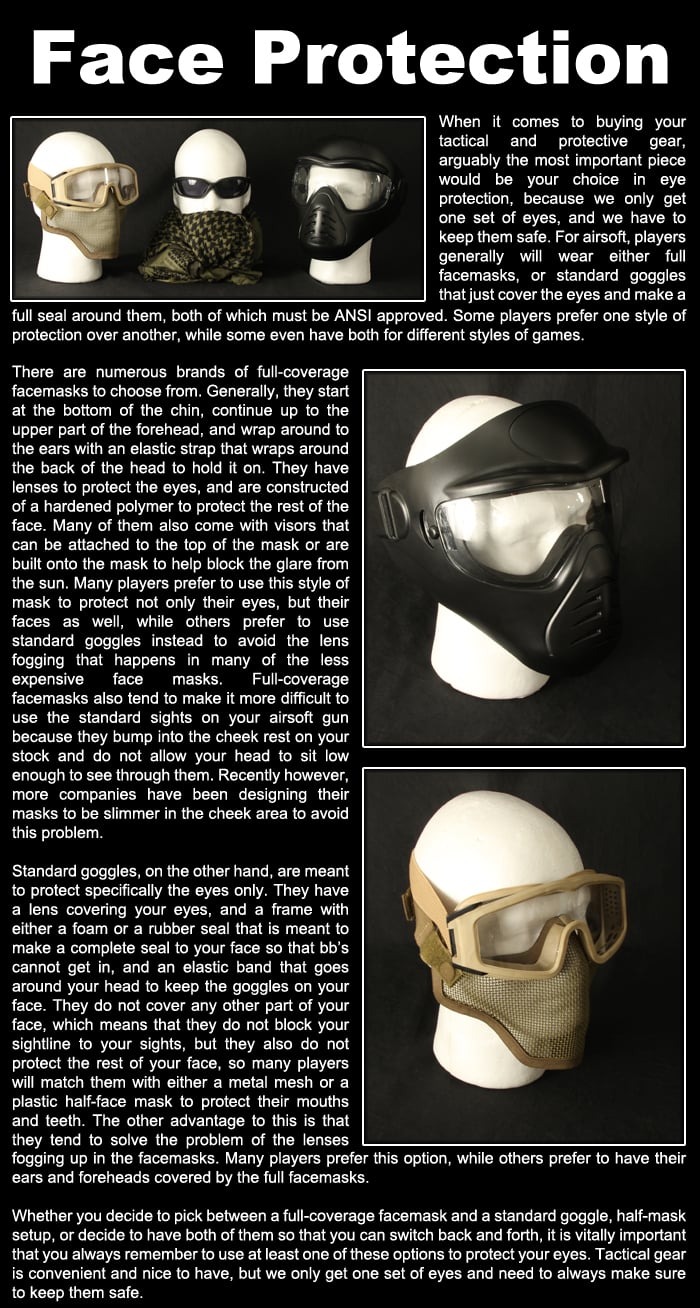 Specifications

Manufacturer: Save Phace
see 5 reviews
|
Write a Review
A. PERRY | 2013-01-09
Product Information:
Awesome mask. Matches Multicam pretty well, but it is a little "greener" than the original pattern. I assume that is because of the type of paint and finish used on this mask. Really not a big deal though...you can tell unless you really look.

This does pretty well with not fogging up, especially with the thermal lens. I would recommend taking off the top piece (whether you're using the visor or the shield) because it holds in air, and tends to make the mask fog faster.

I found this it was pretty easy to look down the iron sights on my G36C. I HAVE tried looking down the sights of an M4, and it really wasn't to bad, it just takes some getting used to.

Overall, I give this mask a 9/10

Pros:
-You can literally replace every piece on this mask, whether it's the lens, foam, or back-strap.
-Looks cool. Save Phace has some really sick designs.
-You get a lot of stuff for your money. Having TWO thermal lenses is awesome when switching playing environments.

Cons:
-Sub-par FOV...however, the low profile and lightness of the mask makes up for this.
-I guess you could say that it isn't "low-profile" enough to use some iron sights, but how many masks really are at this price range with this level of performance?
verified buyer
R. LEONARD | 2013-02-23
Product Information:
This is an alright mask. It does fog faiirly quickly for me, but it does match a multicam loadout quite nicely. The visor is a plus and it comes with a pre installed thermal lens.

Pros:
Good for a Multicam loadout
Very comfortable

Cons:
Fogs after about 15 minutes
Really nothing else, but thing con is pretty big for a $75 mask
P. HAZZARD | 2017-01-02
Product Information:
This mask is huge, XBAWX YUGE. But, it's also the most fog resistant and glasses friendly mask I own. You'll need a cheek riser though...

Pros:
Tough
100% glasses friendly
good quality foam that can be easily removed and washed
Forehead protector AND visor
Accurate multicam
High quality lenses

Cons:
Really big
horrid system for switching visor and forehead protection
Totally rigid
Usability

Can use this with a FAST helmet?

2889 days ago

Sean G

0

0

(I have this same question)

Staff Answer:

Possibly

2888 days ago

1 answers
1 asked
Other Great Deals and Accessories:
Select the item from the Drop Down Menu and click add.
Search Tags: Face Eye Protection Polymer Head Gear Equipment Head Wear ANZI MC OCP Universal Camouflage Camo Face Ear Eyes Mouth Polymer Plastic Anti-Fog Anti Fog Glasses Friendly Teeth Protection
People who bought this item also purchased: