Revision Desert Locust Goggle (Tan)
[B05I01][03261 / 4-0309-0501]
( 10 Reviews )
+ Add to Wishlist
Description:
Revision is a company dedicated to excellence that makes protective eye wear specifically for use in combat. Their mission is to, "Protect Warrior's eyes by designing, developing, and delivering the best purpose-built military eye protection solutions, worldwide.
The Revision Desert Locust Goggles have a low profile design that ensures compatibility with helmets, weapon sights, binoculars, and night vision equipment. The goggles have been tested and certified to military requirements for high impact protection. The optically correct lens provides a wide field of view and protection from UV rays. Top and lateral forced air vents provide airflow while filtration media prevents small particles from entering. The high performance OcuMax coating gives enhanced protection from fogging and scratching. All these features combine to make these goggles very comfortable and functional.
Specifications:
Manufacturer: Revision
Model: Desert Locust
Color: Tan

Features:
High-Impact Protection Certified To Military Requirements
Polycarbonate Lenses Provide 100% Protection From UV A/B/C Rays
Optically Correct Lens Provides Visual Clarity and Wide Field of View
Air Vents Provide Airflow While Filtration Prevents Small Particle Entry
OcuMax Coat Gives Improved Protection Against Fogging / Scratching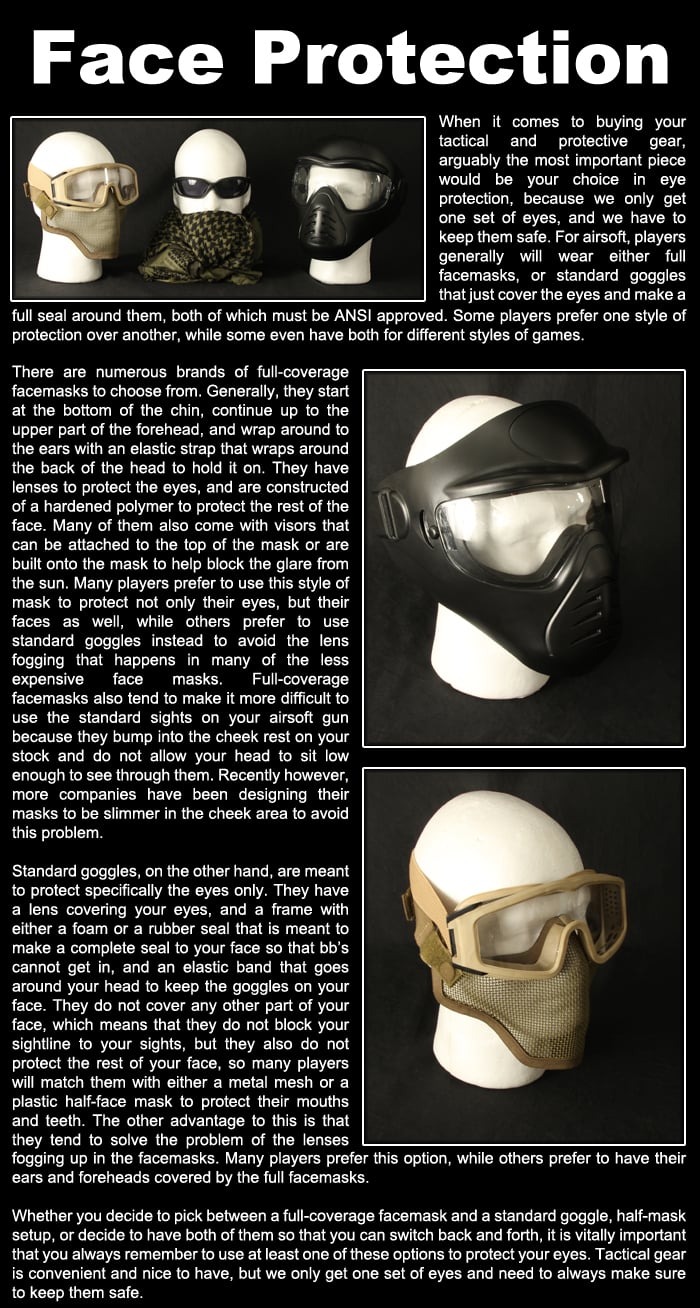 Specifications

Manufacturer: Revision
Color: Tan
Size: Adjustable
Material: Polymer
Package Includes: One (1) Goggle
see 10 reviews
|
Write a Review
D. FRANCIS | 2014-04-08
Product Information:
These goggles are absolutely amazing. They literally feel the best out of every goggle I've ever worn. They completely seal your eyes and the dust cover helps so much from getting them dirty or smudged. They will never break or scratch by the way. These military grade goggles are COMPLETELY worth the money. The price is perfect. Not too high and not too low. I haven't played for extended amount of time so I do not know if they fog. Check the other reviews!

Pros:
- Will NEVER break
- Dust Cover helps from getting dirty
- Seal around your face perfectly
- Feel amazing. (I'd wear these to sleep)
- Low profile. Not too big and not too small
- Look amazing

Cons:
- I don't see anything wrong here except I haven't played too long with them yet. I don't know if they fog yet but for $60 and from what I've experienced so far, they haven't fogged for me yet!
J. WANG | 2015-08-04
Product Information:
I bought these from another site that had the lenses in smoked. These are good goggles, but they aren't as good to me as the other reviewers seem to view them.

Pros:
-looks nice with a helmet. If you have a hat, I advise you go pick something else, as this is a big pair of goggles.
-great field of view
-they don't fog as much as my other goggles
-fits well with my mesh mask, but it leaves a little open space on my nose, like levelcap does with his smith optics.
-comes with a dust cover
-I like how they didn't make it so it doesn't have all the soggy foam pressing against your face, instead they picked a very comfortable rubber
-lots of vents

Cons:
-after the few four hour sessions with them, I seem to already have a mark from a BB hit.
-they still fog a lot. I'm going to buy the thermal lenses for this and see if that fixes the problem. They only sometimes fog, like three times in a 4 hour session, but it's really annoying and cost me a game once.
verified buyer
D. OLDS | 2016-10-11
Product Information:
I bought these after reading all the great reviews on how they don't fog. And after playing in several skirmishes at Harris Field in Maine where it is 70-80 degrees I found that they fog almost every time I stop moving. When I am walking at a good pace the lens clears for the most part. I sweat a lot though and they do fit alright with my fast helmet and lower mesh mask but I will not play again until I get a pair of Smith Optics OTW turbo fan googles for around $180.
IF THEY DID NOT FOG THEY WOULD BE PERFECT GOGGLES AND IF YOU DONT SWEAT MUCH THEN YOU MAY GET AWAY WITH FOG NOT BEING A PROBLEM. Hope this helps you

Pros:
-fit with mesh mask okay if you have a fast helmet with the chin strap to close the nose gap Lvl Cap talked about in a video. (bridge of nose is exposed otherwise
- taken multiple shots from people I couldn't see due to the fog on the lens and it never showed 1 scratch
-look really slick with the fast helmet
-lightweight
-really close to eyes (good field of view) I like that alot

Cons:
-glasses do not fit because they are close to face
-fogs really bad for me( I play in the forests of Maine where it can be 70-85 degrees in the summer
-water drips down lens from sweat
tinted lense

does it come with one

1510 days ago

Garrett P

0

0

(I have this same question)

Staff Answer:

No

1508 days ago

1 answers
1 asked

thermal?
0 answers
1 asked

These Vs. LoPro regulators

which goggles are better, the desert locusts or the smith optics lopro regulators?

1720 days ago

Johnnie L

0

0

(I have this same question)

It depends on what you need and what you like. If you have glasses, these can fit over some glasses, and you can get an RX insert, but if you don't have glasses, it depends on what you want and like. Both of these goggles are low profile (the regulators more so) and work with mesh masks. But if you want a military look (like most airsofters now) then the desert locusts are for you

1390 days ago

1 answers
1 asked

fog?
0 answers
2 asked

can glasses fit under these goggles

glasses

1792 days ago

Tyler S

0

0

(I have this same question)

Staff Answer:

it depends on the size of the frames

1792 days ago

1 answers
1 asked

Prescription Carrier?

Are these the goggles the same ones on Revision's site that have the place to insert the Prescription Carrier/Connector system?

1822 days ago

John O

0

0

(I have this same question)

1 answers
1 asked
Search Tags: High Impact Rated UV Protection Anti-Fog Scratch Resistant Low Profile Wide View Anti Fog Eye Pro Goggles Rubber Full Seal Desert Dark Earth
This product was added to our catalog on Monday 10 March, 2008.
People who bought this item also purchased: