Revision Bullet ANT Tactical Goggle w/ Clear Lens (Black)
[K03B01][03268 / 4-0045-0111]
( 8 Reviews )
❤ Add to Wishlist
Description:
Revision is a company that is dedicated to excellence, makes protective eye wear specifically for use in combat. Their mission is to, "Protect Warrior's eyes by designing, developing, and delivering the best purpose-built military eye protection solutions, worldwide."(www.revisioneyewear.com)

The Bullet Ant Goggle (CLR) is a low profile, high speed mobility goggle. These goggles are sturdy but pliable for a solid and comfortable fit around the wearers face. The elastic straps are adjustable and around the straps and goggles there is a protective lens bag that can be used to clean the lenses and keep them from being scratched during storage, and since it's fixated around the straps it won't get lost.
Specifications:
Manufacturer: Revision
Model: Bullet Ant
Color: Black with clear lenses

Features:
Pliable but Tough Frame Feels Comfortable
Polycarbonate Lenses are Scratch and Fog Resistant
High-Impact Protection Certified to Military Requirements
Adjustable Strap is Equally Comfortable Over or Under Helmet
Hexo-Vent Full Frame Ventilation for Air Flow Minimizes Fogging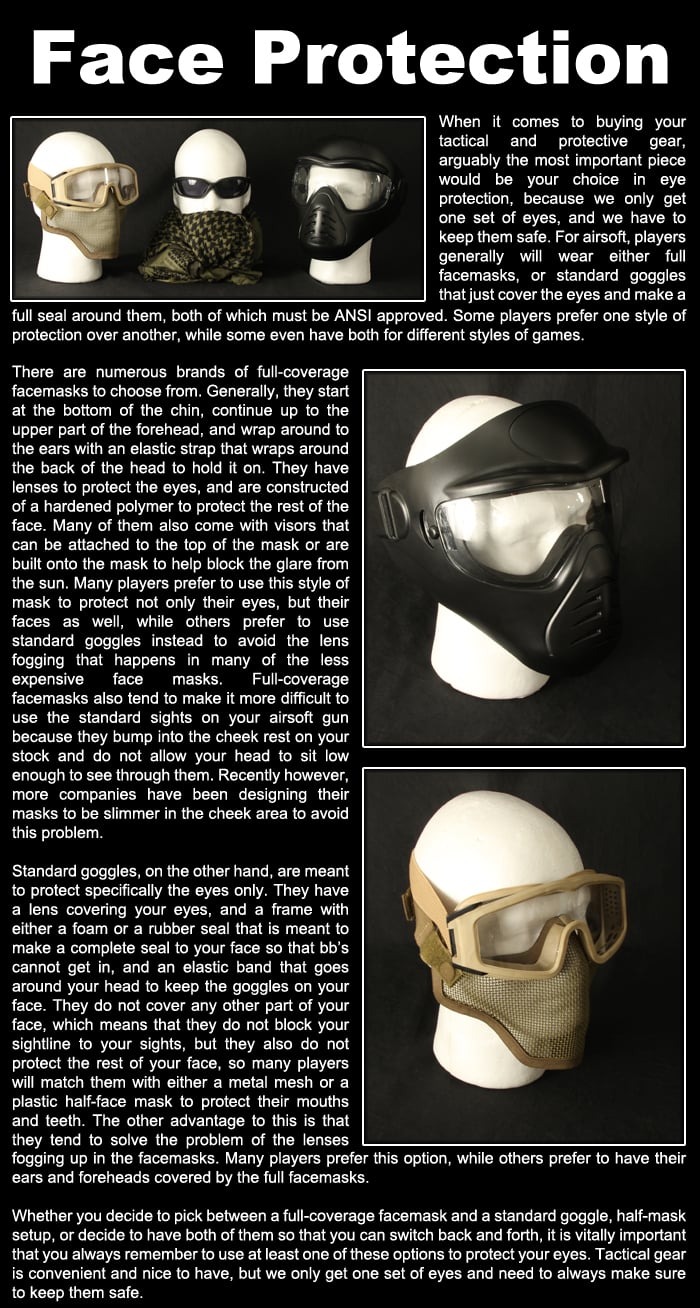 Specifications

Manufacturer: Revision
Color: Black
Size: Adjustable
Material: Polymer
Package Includes: One (1) Goggle
see 8 reviews
|
Write a Review
verified buyer
R. CHIRATHIVAT | 2013-10-15
Product Information:
This is a low profile goggle which allows for good sight picture (on any type of sight) and seems very rugged and durable. The con is these goggles fog up so much it is unbelievable, even when i'm not wearing a balaclava. I also bought revision anti fog cloths (which work great) so if you buy the cloths it shouldn't be much of a problem. I don't find these goggles too comfortable because the straps are too (unstretchy) for my taste and hurts if I wear it for a while (even if I loosen it).

Pros:
Rugged and durable
low profile
clear lens (good)
lens protector (altho i dont use it that much)
adjustable
protects your eyes 100% from all angles

Cons:
not very comfortable...
FOGs up (revision anti cloth = must buy)
verified buyer
C. NIELSEN | 2014-10-05
Product Information:
this product is an overall good set of goggles that are pretty clear and low profile. one of the nicer pairs of goggles out there. allows pretty good use of optics and offers the necessary protection.

Pros:
Fair price
good looks
nice quality
strong
adjustable
no fogging(in my current experience)
-different head and face shape changes results. I have a small and thin head, slightly boney

Cons:
One plastic buckle un clips at times of putting on goggles
put a little strain on the temples(just find the sweet spot)

I recommend wearing a balaclava underneath so that u don't have the tight goggles pressed to your skin.
B. CRAIG | 2016-03-25
Product Information:
these goggles served me well for several years until I finally trashed em beyond serviceability, they held my UPLC (RX inserts) reliably and didn't fog too often on me (still, wouldn't hurt you to use some anti fog wipes), these goggles have saved my eyes too may times to count.

Pros:
comfortable

durable

doesn't interfere with cheek weld

not too foggy if foam is removed

Cons:
you kinda look like an x-men reject if you wear these without some form of headgear

frame finally busted after some severe abuse (not airsoft related)

cloth cover gets in the way sometimes.
Search Tags: Fog Resistant Low Profile Anti-Fog High Impact Rated Interchangeable Lenses Head Wear Head Gear Equipment Full Rubber Seal Adjustable Strap
People who bought this item also purchased: