Prometheus EG Precision AEG Inner Barrel for AK47/AK47s (455mm)
[J07H02][01679 / PR-4582109580073 / LAY-PRO-BRL455 / LAY-PMB455]
( 1 Reviews )
❤ Add to Wishlist
Free Shipping for orders over $149
No Coupon needed
Description:
Prometheus is one of the best, if not the best, names in airsoft. They are widely known for their extremely high quality upgrade parts for all different types of guns. Precision barrels are best described as an inner barrel with a diameter of 6.03mm or less. Precision inner barrels allow for better compression, improved accuracy, and in a few cases increase muzzle velocity. Although precision barrels often require more maintenance and cleaning, they can give an AEG a greater range and improve the overall performance of an airsoft AEG.
Specifications:
Manufacturer: Prometheus
Material: Stainless Steel
Bore Diameter: 6.03mm
Gun Type: AK
Barrel Length: 455mm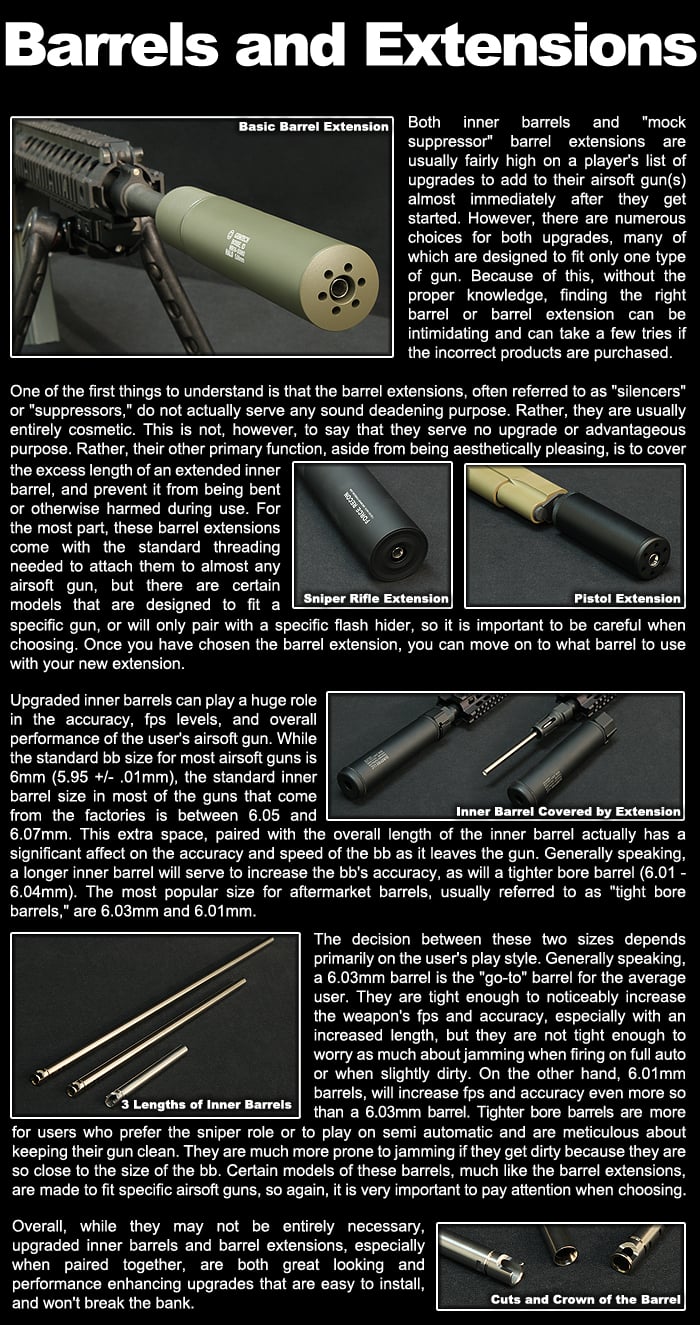 Specifications

Manufacturer: Prometheus
Color: Silver
Size: 455mm
Material: Stainless Steel
Package Includes: One (1) Precision Inner Barrel
see 1 reviews
|
Write a Review
G. PORTILLO | 2009-09-21
Product Information:
This barrel is GODLY!!!! Put it in my JG M4 S-System(also from airsoftGI) and it shoots so much straighter and the groupings are about a foot tighter frm 50 meters. I can hit a man-sized target frm about 60-65 meters now since my JG is about or higher than 430fps. One thing that happened while I was shooting it was that the bbs sometimes jus kinda pop out with no power or distance behind them. So use HIGH POLISHED BBS!!! Mine were high polished until I dropped them on my carpet and I decided they were fine. Bad idea with this beast barrel. GET IT! its worth it

Pros:
makes groupings alot tighter and straighter
more accurate at longer range(depending on fps)

Cons:
none!!!
Search Tags: Internal Upgrade Replacement Tightbore Range Accuracy Part Piece Increase Performance Trajectory Grouping Distance Output Tight Bore
People who bought this item also purchased: