P Force Safety Shooting Glasses (Yellow)
[D01C01][03660 / AC-8015 / PRIMA-AC-8015-Y]
( 6 Reviews )
❤ Add to Wishlist
Description:
These Shooting Glasses are the bare minimum protection needed to play airsoft. They are designed to wrap around the wearer's face so a BB cannot penetrate to they eye from any angle.
Specifications:
Manufacturer: P Force
Model: Shooting Glasses
Color: Black with yellow lenses

Features:
Yellow, Anti-fog lenses
Comfortable nose piece
Wrap around design
High build quality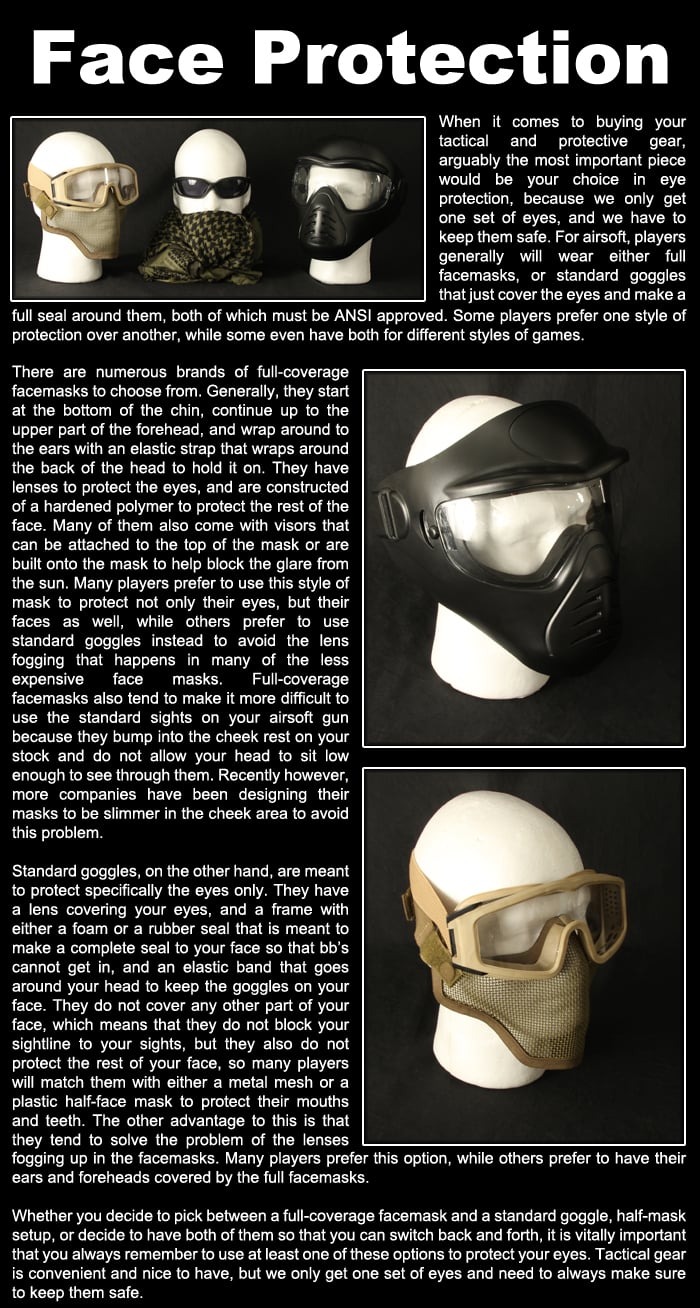 Specifications

Manufacturer: P Force
Color: Yellow
Size: One Size Fits Most
Material: Polymer
Package Includes: One (1) Glasses
see 6 reviews
|
Write a Review
verified buyer
N. GOURLIE | 2009-07-14
Product Information:
There is not much to say about these goggles except that they will fog up and collect moisture like no other. When I first got them I tried to make them fog up at home and they barely did and I thoght they were great. But when I hit the field and started working up a sweat there was constant fog building up and if it wasn't that it was just moisture building up which makes everything blurry and wavy. I've used these in various whether conditions, hot and cold, and they fog regardless. On top of that the nose piece isn't flexible at all so it can get fairly uncomfortable. I had to end up using my airsoft mask to snipe which isn't even remotely comfortable but it's better than wiping off my glass every 10 seconds.

If you are just target practicing, they work great. If you are in a game, they work like shit so unless you can prevent yourself form sweating, they WILL fog.

Pros:
+Cheap
+They survive numerous BB impacts

Cons:
-Constant fog/moisture build up
-Nose piece is uncomfortable
verified buyer
A. ALLING | 2010-06-10
Product Information:
These glasses are great for Airsofting. Shatterproof (duh) and compleatly covers your eyes (duh). They don't limit your field of view at all, unlike most gogles. The yellow ones don't impair eyesight at all and increase the contrast so you can tell the difference between that brown tree and that brown tree-shaped person.

Pros:
Cheep
Covers your eyes (duh)
Improves contrast


Cons:
Only covers your eyes. (I paired mine with a ZAN face mask)
verified buyer
J. RHEAUME | 2010-07-12
Product Information:
Really great for price, perfect for sniping. Increases visibility during dim light times. Recommend getting the ZAN Neoprene Face Mask with it.

Pros:
price
visibility

Cons:
sometimes fogs
somewhat uncomfortable with a facemask

Dont let these cons bother you, get these!
Search Tags: Wrap Around Design Anti-Fog High Build Quality Shooting Range Low Profile Kit Head Wear Head Gear Equipment
People who bought this item also purchased: