NcSTAR Shooter I Series 3-9x40 Scope W/ scope rings (Tan)
[SF15][17595 / SFB3940BT]
Description:
The NC Star Shooter Series has a sleek design with very simple controls, making the scope very straightforward in operation. Traditional magnifications make the Shooter Series scopes perfect for just about any style of Hunting or Shooting. The NC Star 3-9x40 is constructed out of aluminum for durability while remaining lightweight and anodized to protect the external finish from light scratches. The 45 degree rheostat allows for easy access on the go. The lens of the optic is multi coated for optimum clarity in different weather conditions. The included heavy duty scope rings allow you to mount the scope to your gun straight out of the box, it comes ready to play.
Specifications:
Manufacturer: NC Star
Objective Lens Diameter: 40mm
Tube Diameter: 1"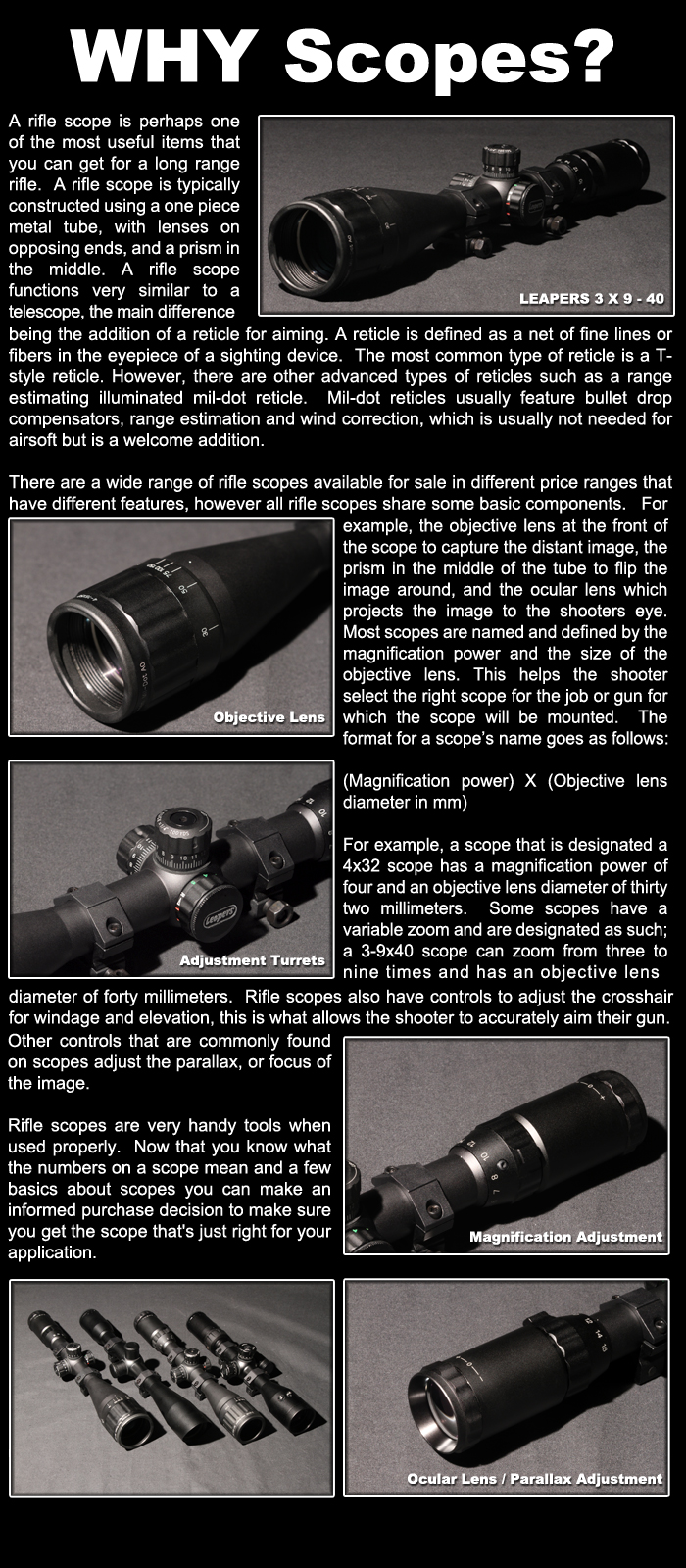 Features:

3x-9x Magnification

One Piece Aluminum Construction

Tan Powder Coat Finish

Specifications

Manufacturer: NC Star
Color: Tan
Material: Aluminum
Package Includes: Scope, Scope Rings, Lens Cover
Will this fit on a Lancer Tactical SR-16

?

1785 days ago

Sean B

0

0

(I have this same question)

Staff Answer:

Yes

1513 days ago

1 answers
1 asked

Does it fit on a aeg m4 ris evo

Like does it fit on any gun besides sniper rifles and dmr

2727 days ago

Anfernee F

0

0

(I have this same question)

Staff Answer:

Yes

2725 days ago

1 answers
1 asked

scar

will this fit my scar-h mk17.thanks

2793 days ago

Santos G

0

0

(I have this same question)

Staff Answer:

Yes

2789 days ago

1 answers
1 asked

scar-h

Can this fit my scar-h mk17. Thanks

2793 days ago

Santos G

0

0

(I have this same question)

Staff Answer:

Yes

2789 days ago

1 answers
1 asked

Wiil the covers that come with it server as a protector for close shots?

Thanks

2855 days ago

Jacob S

0

0

(I have this same question)

Staff Answer:

They should help, however, they are not a replacement for actual lens protection

2853 days ago

1 answers
1 asked

Eye Relief
0 answers
1 asked

Mil dot reticle

Does this scope have a mil dot reticle?

2889 days ago

Michael Y

0

0

(I have this same question)

Staff Answer:

Please refer to the 4th image

2888 days ago

1 answers
1 asked

Tube size

Does this scope have a 30mm tube or a 1" tube?

2889 days ago

Michael Y

0

0

(I have this same question)

Staff Answer:

Should be a 1 inch tube

2888 days ago

1 answers
1 asked

Will this mont fit this sight

I want to know if this sight will fit my mount http://www.airsoftgi.com/product_info.php?products_id=17597

2891 days ago

Jeffery W

0

0

(I have this same question)

Staff Answer:

No it will not work

2891 days ago

1 answers
1 asked
Search Tags: DMR Sniper Optic Long Range Gun Rifle Nc Star
People who bought this item also purchased: