NcSTAR 4x20 Scope with Dove Tail Mounts
[SF15][04779 / SCA420B]
( 4 Reviews )
❤ Add to Wishlist

The NC Star 4x20 Sporting Scope is a very inexpensive low profile zoom scope for air guns. NC Star includes two dove tail mounts to attach the scope to most air rifles.
Please Note:
This scope comes with dove tail scope rings, this will not attach to 20mm weaver rails.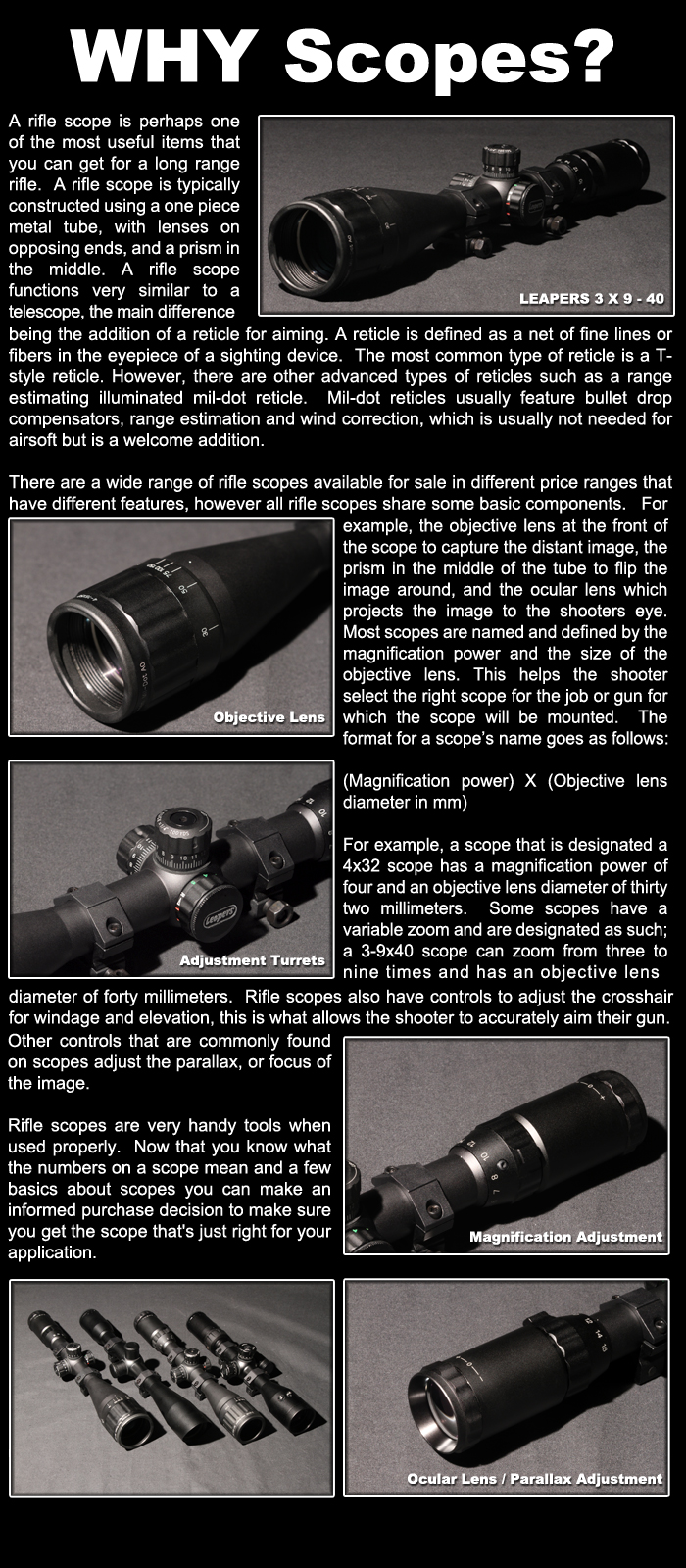 Specifications

Manufacturer: NC Star
see 4 reviews
|
Write a Review
verified buyer
P. OWENS | 2010-05-28
Product Information:
I received this scope a couple days ago and it looked decent until it didn't fit on the rail. Eventually I tried to bend the bindings and they broke. The good news is I was able to attach it to the MB03 with shoelaces at that point.

Pros:
$10
Easy to sight in.

Cons:
Doesn't fit standard rail system.
Rings are stuck on.
verified buyer
M. ELLERMAN | 2013-09-10
Product Information:
The Scope itself came just a few days ago and I was very irritated that it did not fit my Airsoft sniper rifle. However, after thinking about it, it looked like it would fit my .22Lr and indeed I was correct. So while I have to search for another scope to fit my airsoft rifle, my real gun has an accessory. Yay.

Pros:
Easy to use
Relatively Clear sight picture
comes with cleaning cloth
***Price***

Cons:
Non-standard railing required
scope rings are stuck
verified buyer
A. KEMPER | 2013-11-06
Product Information:
This is quite a decent scope for the price. Most airsoft rifles are not accurate enough to seriously use a scope, so I usually use the scope mainly for better target acquisition. It makes it easier to discern targets while they are under cover or a long way off. This little scope has a limited field of view, but it serves the purpose quite well.

Pros:
1. Inexpensive. Give that this is airsoft, you don't need a super expensive scope.
2. Easily calibrated.
3. Nice eye relief. It goes well with most rifle stocks. I have actually put this on a pistol grip airsoft shotgun. It was perfect for long range target acquisition.


Cons:
a. The worst part about this scope is that it fits dove-tail rails, not the standard weaver or RIS/RAS. This is annoying, but not unexpected if you actually read the description. It is actually the work of 2 minutes to modify the rings to fit RIS/RAS rails. Cutting one side of the clamp free of the ring allows it to open wider, thus fitting the wider rail.
b. Small field of view.
compatible

is this scope compatible in the rail with the M24 or code name VSR-10 sniper rifle?

1952 days ago

Ricardo Z

0

0

(I have this same question)

Staff Answer:

It should be

1730 days ago

1 answers
1 asked
Search Tags: DMR Sniper Optic Long Range Gun Rifle Nc Star
People who bought this item also purchased: