Magpul USA Ladder Rail Cover (Flat Dark Earth)
[M01J13][04937 / MAG013DKEAR]
( 2 Reviews )
❤ Add to Wishlist
Free Shipping for orders over $149
No Coupon needed
Description:
Magpul has made an excellent reputation for themselves with their wide range of accessories and parts for real steel firearms. They are one of the first manufacturers that has embraced Airsoft as an acceptable form of training and simulation for real world simulation. Recently they have embarked on their own line of Airsoft accessories, such as stocks, magazines, etc. Protect your hands and gear from the sharp edges of your rail system with the MagPul Ladder Rail Covers. These rail covers are easy to install, just push them into your rails and they'll slip right into place.
Specifications:
Manufacturer: Magpul
Color: Dark Earth
Package Includes: 1 Ladder Cover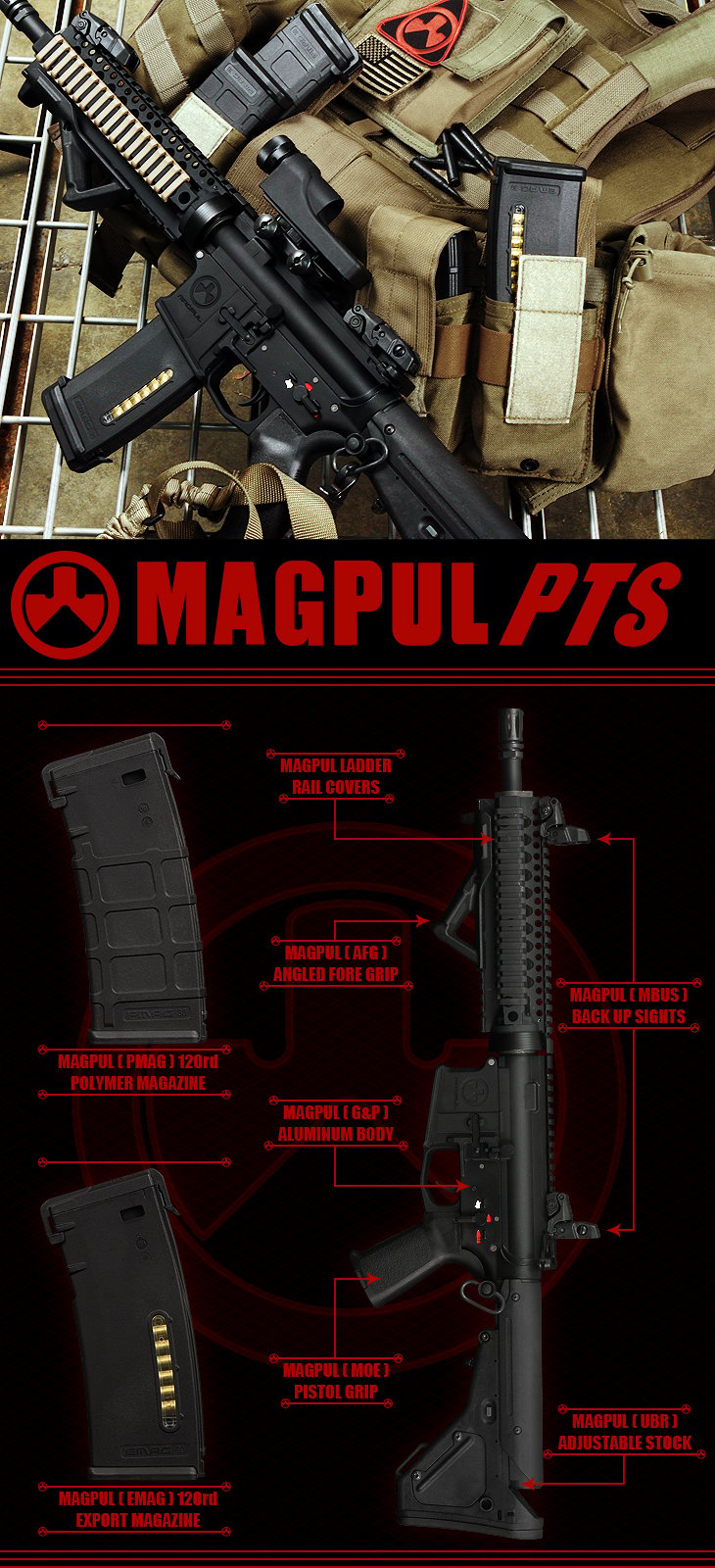 Specifications

Manufacturer: MagPul USA
see 2 reviews
|
Write a Review
verified buyer
C. NELSON | 2010-07-14
Product Information:
These things are sweet, I'd say their about 8-9 inches long and look awesome on a tan gun with black rail. I put them on my pws diablo and had to cut about an inch to make them fit, very easy to do with a sharp exacto which in turn gave me 2 little covers to put on either side of my stubby grip. provides great contrast without completely blacking (tanning) out your rail. oh and yea I guess it does what it was made to do too!

Pros:
cheap
great contrast maker
quite easy to cut , very modular

Cons:
not quite sure how there would be a con on this, your buying exactly what your seeing, no surprises.
M. TRAN | 2014-01-01
Product Information:
These are some great rail covers. I bought 2 strips of these and placed them on my two-tone VFC SCAR, and I got to say, it looks awesome. They're roughly 8-9 inches, but you can cut them shorter if you want to.

Pros:
- Good material
- Protects rails while keeping it low profile
- Made in USA
- Stays on pretty good

Cons:
- None
when will these be back in stock?

Is there any ETA on this dark earth variant?

2760 days ago

Bill S

0

0

(I have this same question)

Staff Answer:

We do not have an ETA on this product.

2757 days ago

1 answers
1 asked

length
0 answers
2 asked
Search Tags: Protection RIS RAS Guard AEG GBB Adjustable Ladder Magpul USA Ladder Rail Cover ( Flat Dark Earth )
People who bought this item also purchased: