Madbull XM204HP King 204 rd. BB Grenade Shell - 2 Pack
[X07D01][01210 / MBXM204HPTP]
( 7 Reviews )
❤ Add to Wishlist
Free Shipping for orders over $149
No Coupon needed
The Madbull XM204HP King Grenade Shell is designed for MOST airsoft 40mm grenade replica launchers; its long length makes it impossible to fit into some compact M203 launchers. It fires 6mm BBs, and is designed to be used with green or red gas. Madbull is the company that put airsoft M203 on the market. They are the leader of innovative airsoft design that keeps changing they way we play by their great new products
Specifications:
Manufacturer: Madbull
Capacity: 204 rounds
Munition: 6mm
Propulsion: Geen/Red Gas/Propane/CO2
Package Includes: 2 King Grenade Shells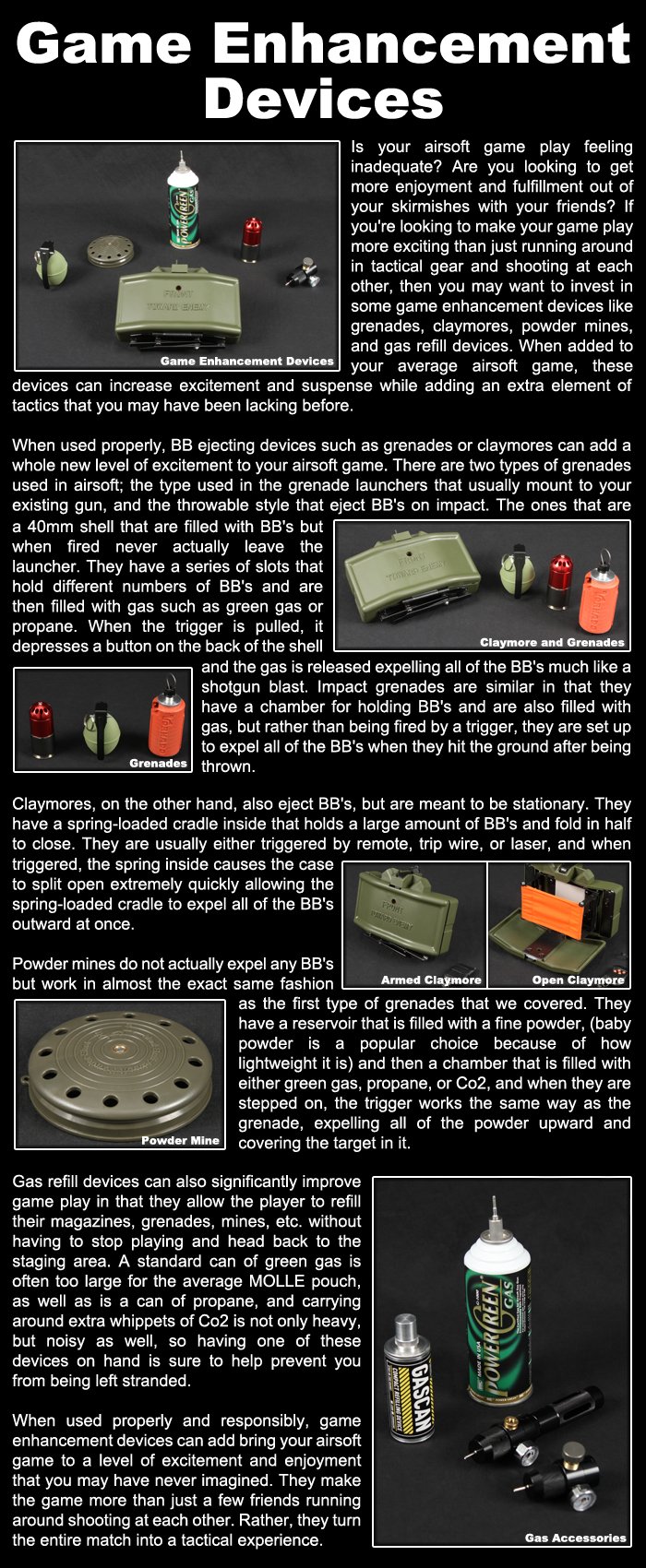 Specifications

Manufacturer: Madbull Airsoft
see 7 reviews
|
Write a Review
J. RICHARDSON | 2008-04-29
I have two of these grenades and they are very good. In the past I made due with classic army and King Arms shells which have no area where they are better than Madbull! My shells reliably shoot all 204rds every time I pull the trigger and I've never had any problems loading or reloading these shells. They are very long shells and I have difficulty removing them from my CA RIS mounted short launcher, although I'm sure they'd be easier to remove from a long type launcher. Only load up about 500psi to keep your shells lasting.
M. MACIONE | 2008-06-04
i just felt that i had to clear up any doubts produced from the review by P. ROCHA. first off madbull makes THE best airsoft grenades on the market, NO EXCEPTIONS. also, no you don't have to unscrew the base of these to reset them you just push in the button on the bottom until it clicks and you are good to go. that is one of the features that make madbull so famous.
verified buyer
F. CAPILITAN | 2008-06-22
These shells are very easy to use and are easily the most powerful grenade shells out there when powered with CO2. You only need to push the firing button in all the way down (you may need a rod) to click it back in place for the next shot. You save $10 buying these shells together, and any money saved on grenade shells is always worth it. It is no different for these shells, since they really are that great and powerful. An instant high-powered upgrade to your grenade launcher's hitting power, these are a must have if you use one. These shells do fit in M203 launchers.
Length?

How long is the shell?

3037 days ago

Matthew M

0

0

(I have this same question)

Staff Answer:

The product should be about 5.5 inches long.

3037 days ago

1 answers
1 asked
Search Tags: 40mm 203 Madbull Spray Shower Grenade Shell Shower 40mm 40 mm Millimeter Spread Spray
People who bought this item also purchased: