Madbull XM108HP 108 rd. High Power BB Grenade Shell (Red)
[T02D02][01424 / MB XM108HP]
( 6 Reviews )
❤ Add to Wishlist
Free Shipping for orders over $149
No Coupon needed
The Madbull XM108HP Grenade Shell is designed for MOST airsoft 40mm grenade replica launchers; its long length makes it impossible to fit into some compact M203 launchers. It fires 6mm BBs, and is designed to be used with green or red gas. Madbull is the company that put airsoft M203 on the market. They are the leader of innovative airsoft design that keeps changing they way we play by their great new products
Specifications:
Manufacturer: Madbull
Capacity: 108 rounds
Munition: 6mm
Propulsion: Geen/Red Gas/Propane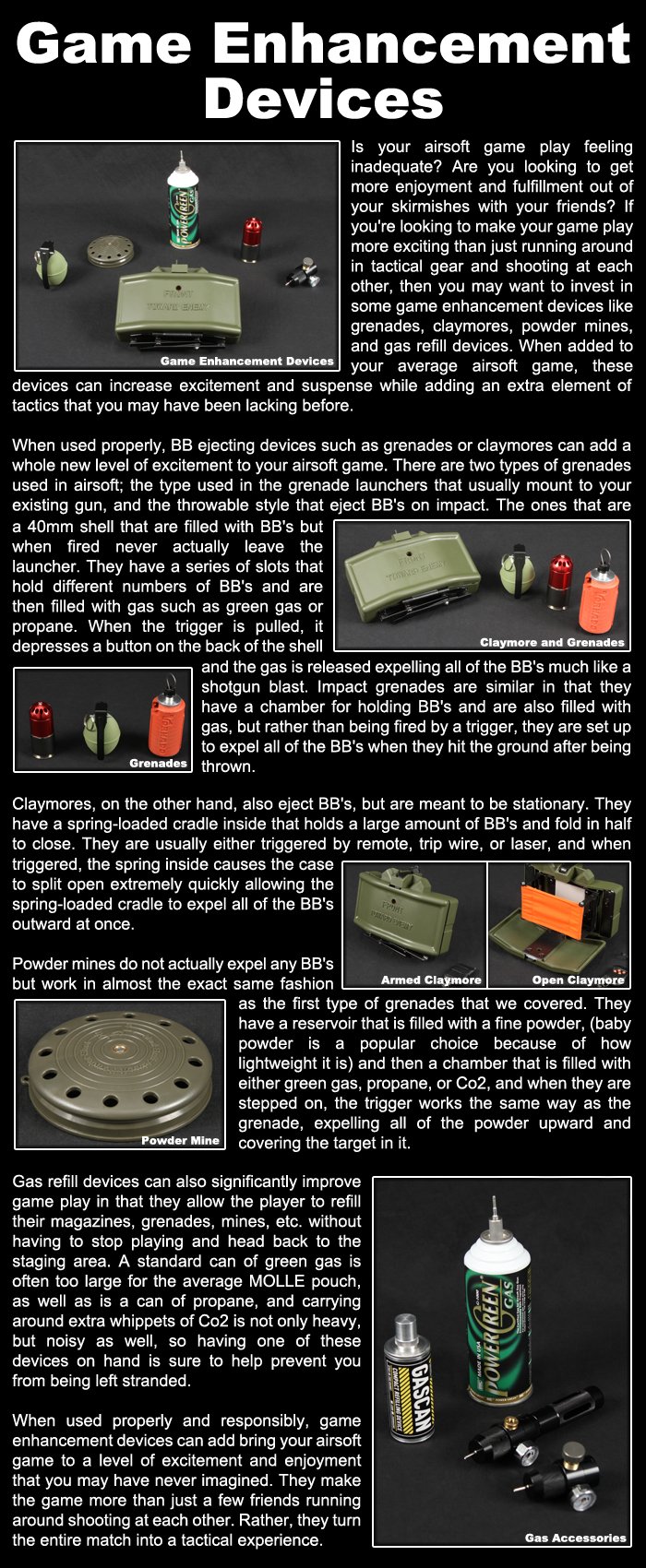 Specifications

Manufacturer: Madbull Airsoft
see 6 reviews
|
Write a Review
F. CAPILITAN | 2008-06-22
Purchased one of these shells to try with my king grenades and these really hold their own on the field. They can take CO2, which means they can easily pump out serious, long ranged spreads. It hits 40-50 yards no problem using CO2, but lacks when using green or propane. The shell, being a small one compared to the massive king grenades, should easily fit all grenade launchers. For the grenadier, this is another one of those "must have" shells.
verified buyer
K. SNOW | 2008-07-03
Props to Mad bull for making this shell, I treat my gear as if it were free and this shell has survived it all, mud, dirt, being dropped hundreds of times, C02 gas filled, the only thing i have not tested this grenade in is fine sand. I only had to clean it once when i was forced into a mud pit with it loaded into the launcher, it still fired once i had emptied the mud from the launcher. My other two shells were virtually rendered useless by this event, so I beleive it has proved its worth.
verified buyer
D. BREWER | 2010-08-02
Product Information:
alright the first time i shot this thing i thought i was going to die. i sounds like a firecracker. right after it i was like HOLY S**T the was sweet.
on the bottom you have to reset the pin by just pushing in on it other wise it will not load the gas right and it will litterly fart at you. the grenade is actually a sort of marron color not reallly red like the picture.
the grenade is intimidating a shower of bb's is not a fun thing to see coming at you
the spread without the m203 is about 40ft across 30ft high and it goes about 50 ft
amazing CQB weapon.
don't know about green gas but co2 works great

Pros:
intimidating
co2 powered
full metal
spectacular owneage

Cons:
$2,000,000,000 just to shoot it. the bb's and gas WILL kill your wallet
marron!!!!!!
Search Tags: 40mm 203 Madbull Spray Grenade Shell Shower 40mm 40 mm Millimeter Spread Spray
People who bought this item also purchased: