Madbull Precision Grade .28g 4000 ct. BBs (White)
[Q14C05][08788 / BB MB .28X4K]
( 1 Reviews )
❤ Add to Wishlist
Free Shipping for orders over $149
No Coupon needed
High quality, 6mm precision grade 4000Rd BBs from Madbull airsoft. These bb's are perfectly spherical and as close to a perfect 6mm as you can get. They are suitable for use in any high end AEG, gas gun, or spring gun.

Specifications
Manufacturer: Madbull Airsoft
Color: White
BB weight: .28g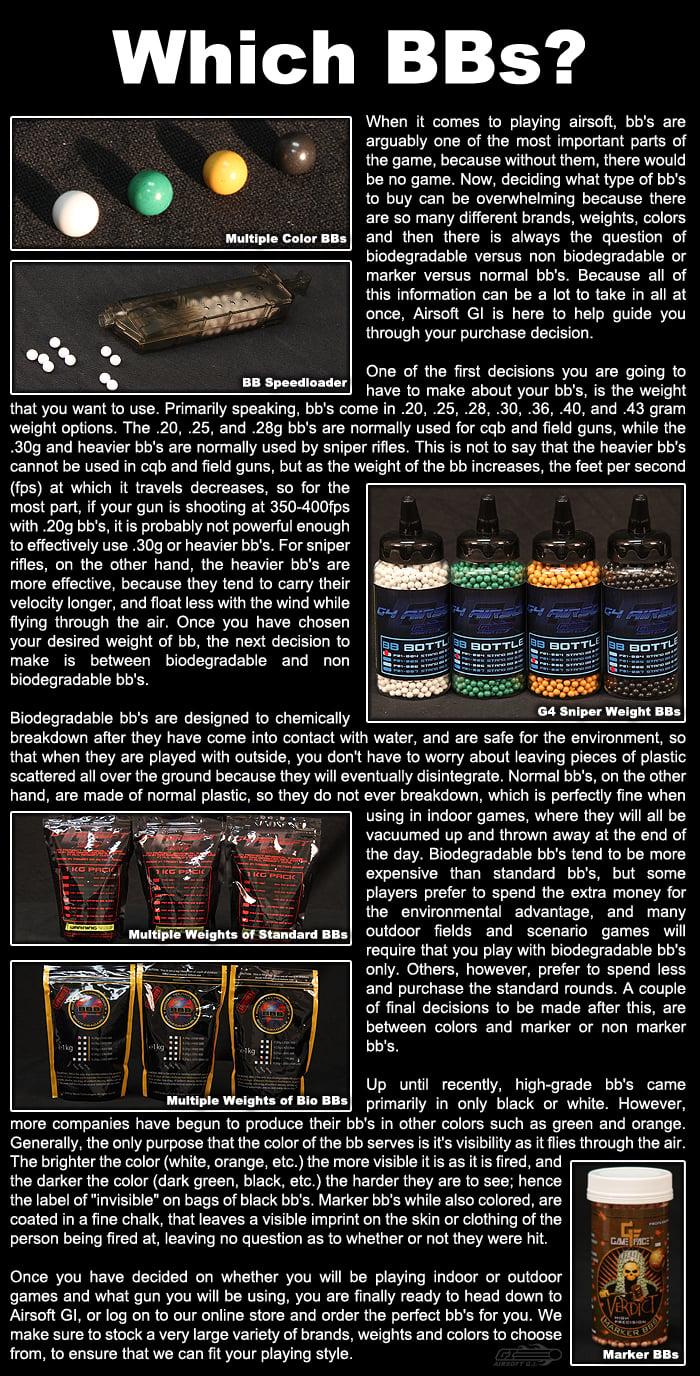 Specifications

Manufacturer: Madbull Airsoft
see 1 reviews
|
Write a Review
verified buyer
A. CASTOR | 2014-04-08
Product Information:
Mad Bull .28g Precision 4000Rd BBs

Need heavier BB's for your DMR?

My Setup:
MK12 MOD 1 with Miracle Barrel


Pros:
*BB's fed perfectly with no jams.
*Used Lonex Flash Magazine & MagPul E-mag and the bb's fed perfect with 0 Jams.
*If your shooting 400+ FPS with range hop ups, use heavier bb's for better range and accuracy. These have done the job for me and I will keep using these.

Cons:
*Cost is $17.46 for a bag of .28g 4000 Rd BB's, oh well.
Search Tags: High Quality Precision Grade Seamless Polished Ammo BBs BB Bag .28g .28 g 28 28g Madbull
People who bought this item also purchased: