Madbull Powder Shot Airsoft Landmine (OD Green)
[M04D05][01501 / MB POWDER PUFF]
( 4 Reviews )
❤ Add to Wishlist
Free Shipping for orders over $179
No Coupon needed
New to airsoft? Here are some
safety tips for airsoft guns
that we recommend following.
Description:
The first mass produced Airsoft landmine is finally for scenario gaming or just for pranks! Add variety to your war game experience with this gas powered land mine that detonates when your enemy steps on it. Shower them with baby powder or other debris or use as a distraction device. Emits a loud pop when detonated! This landmine will deliver best performance with CO2 gas, which gives off a VERY loud "POP" sound when stepped on. Green gas or red gas can be used as well. HFC134a gas will work but will be quite weak. Gas charging is as easy as filling those Madbull shells that we have all come to love (see in Fig.2). Baby powder loading is also very simple - just remove the upper cover and put the powder on the dish (Fig.3). When you are ready and the mine is in position, unscrew the safety ring, put the upper cover back and hide it with leaves or straws! Madbull has deliberately chosen not to make this landmine use 6mm BBs for safety reasons since the BB's would fly upwards and possibly through the games in players' safety glasses. Easy to reset and reuse.
NOTE:
(1) Please read instructions before use.
(2) For safety reasons, do not cover the device by any sharp objects, stones, or any other items that may cause injury to players.
(3) Wear goggles at all times when using, or use full face protection (recommended)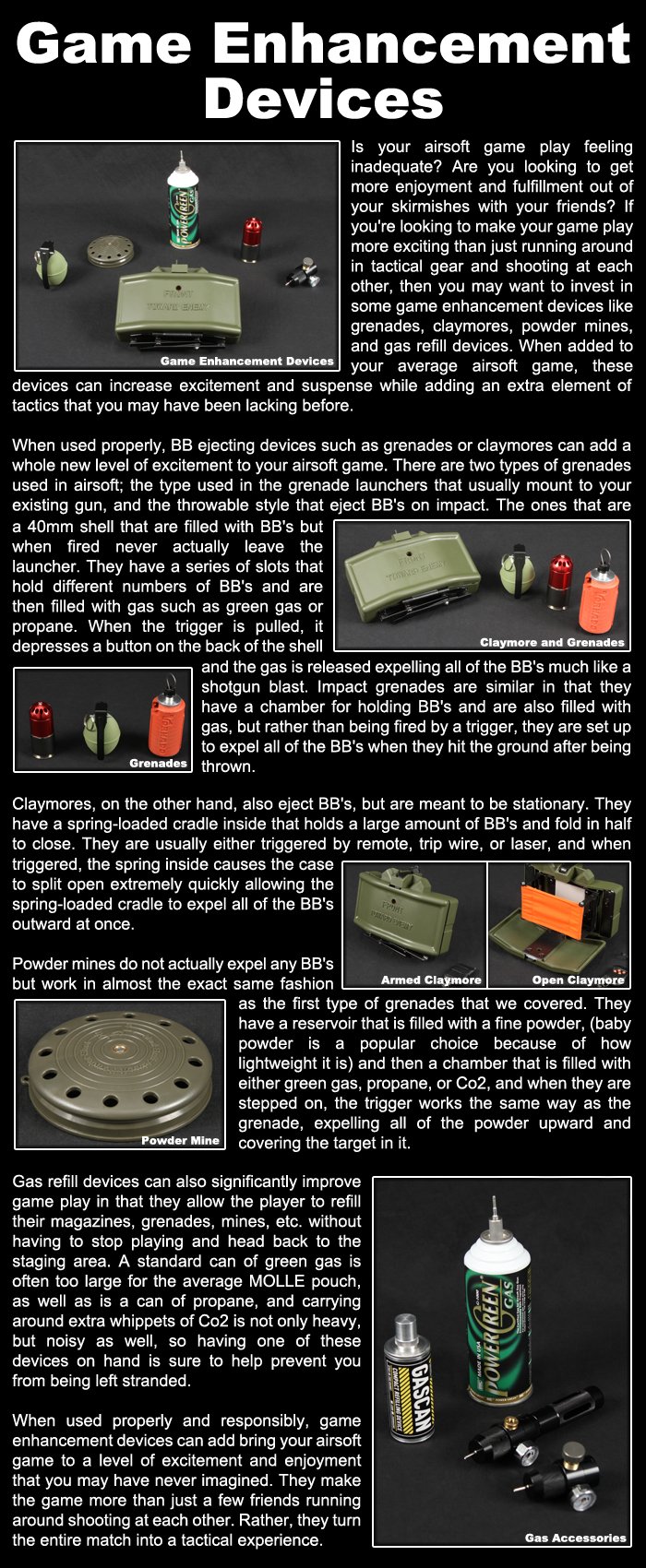 Specifications

Manufacturer: Madbull Airsoft
see 4 reviews
|
Write a Review
J. HARPER | 2008-06-05
this thing is so small and if u set it out in the woods you will lose it. i guess you could strap it to ur chest (exploding side out) and give that @$$hole cousin an explosive hug :D
B. SHELTON | 2013-01-22
Product Information:
In the three years that I've had one of these I have used it successfully in a game one time. The truth is that, like any static land mine, you have to have several of them spread over a wide area to be really effective. As far as milsim mines go, it's cool, it's lightweight and you don't even have to bury the thing. But unless you plan to get four or five, it's not very practical. And yes, a boot covers up almost the whole mine and it can be difficult for someone running for cover to even notice that they've set it off.

Pros:
Lightweight, doesn't have to be buried, infinitely reusable.

Cons:
Effective only when deployed en masse, ineffective in most urban environments (cannot be hidden well enough), very small powder blast signature.
verified buyer
N. HOUSTON | 2014-03-28
Product Information:
well i just got it in the mail today with some mags.i didnt know hat you needed a XC02 thingy for grenades and mines.derp.ithink it is really cool.wrte your name in a brite collor so it doesent get stolen.

Pros:
it is really cool an looks good.


Cons:
it is ONLY 4 INCHS WIDE AND A LESS THAN A INCH THICK!!!!!also made of plastick :\
Search Tags: Madbull Mine Puff
People who bought this item also purchased: