Madbull PS-02 Gas Powered Grenade (Black)
[X07A01A][05850 / MB PS 2 GAS BLK]
( 1 Reviews )
❤ Add to Wishlist
Free Shipping for orders over $89 No Coupon needed
The Madbull PS-02 Gas Powered Grenade is an excellent prop for MILSIM airsoft. The grenade is basically a gas reservoir with a large release path to create the popping sensation when the grenade "explodes" (No explosion actually takes place). The grenade "explodes" based on the time set by the timing device. The outer most portion of the grenade is foam, making it perfect for rolling into a room. Airsoft GI does not recommend throwing the grenade anywhere. This is an Airsoft Prop ONLY! and should only be used as such.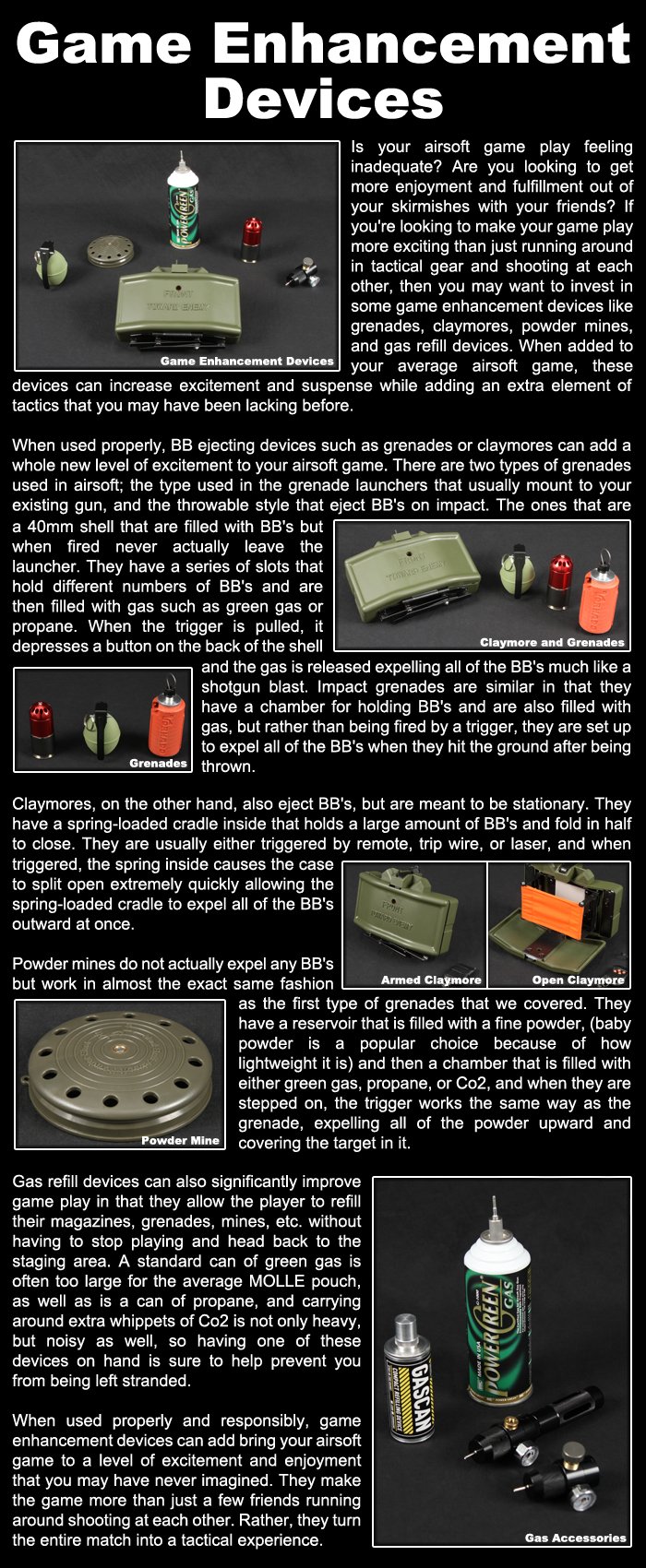 Specifications

Manufacturer: Madbull Airsoft
see 1 reviews
|
Write a Review
K. TRAN | 2009-11-09
Product Information:
Bought 3 of these on 11/6/09. Very light weight and looks good. The quality of the internals also seems to be good. However, when using in real skirmishes, all 3 units failed to function as tuned. I clean the internals and tune the timing right before the games. I test the unit to make sure the timing met my needs (~5sec). Works great during each test, but when the game started (~15-20mins after the tuning), I launched the grenades and 1 didn't discharge, 1 exploded right away as I threw in the air, and one was super long delay (~15 sec). Basically, these were unreliable. It works great as you tune it, but all 3 of mine didn't work when they count the most...during a games. I was so disappointed that I gave 2 away at the end of the day and kept one to remind me not to buy another one. Maybe the $100 version is better (all aluminum), but I am not going to buy another Madbull until I see some good reviews. Don't look at the video reviews of people testing the unit because they would work fine. Mine did too when I was just testing it. Let the unit charge up and wait 15-20 minutes before you launch to see if it works as you tune it....that's what count in a real game.

Pros:
Light weight
Sturdy aluminum internals
reasonably loud
easy to disassemble

Cons:
NOT reliable when it counts.
Can get dirt/sand in the lower portion if you play in sandy fields.
Search Tags: Distraction Kit Nade Frag Mil - Sim
People who bought this item also purchased: