Madbull PORTABLE ADJUSTABLE CO2 CHARGER
[SF19][02065 / MB CO2 PTB (XC03)]
( 3 Reviews )
❤ Add to Wishlist
Free Shipping for orders over $99 No Coupon needed
PLEASE READ THE INSTRUCTION BEFORE USAGE
Description:
Madbull has excelled in producing high quality airsoft products, especially ones related the gas. Their BB Shower grenades are a hit, easily the best in airsoft. Some of the BB Shower Grenades are compatible with CO2, and there is no better adaptor than the Madbull Portable CO2 Adaptor. This thing adjusts easily without any tools, and has a PSI gauge so you know exactly how powerful the gas is. There is no better way to safely carry and use the 12g CO2 canisters than the Madbull Portable Adjustable CO2 Charger. If you use CO2, don't leave home without your Madbull CO2 Charger.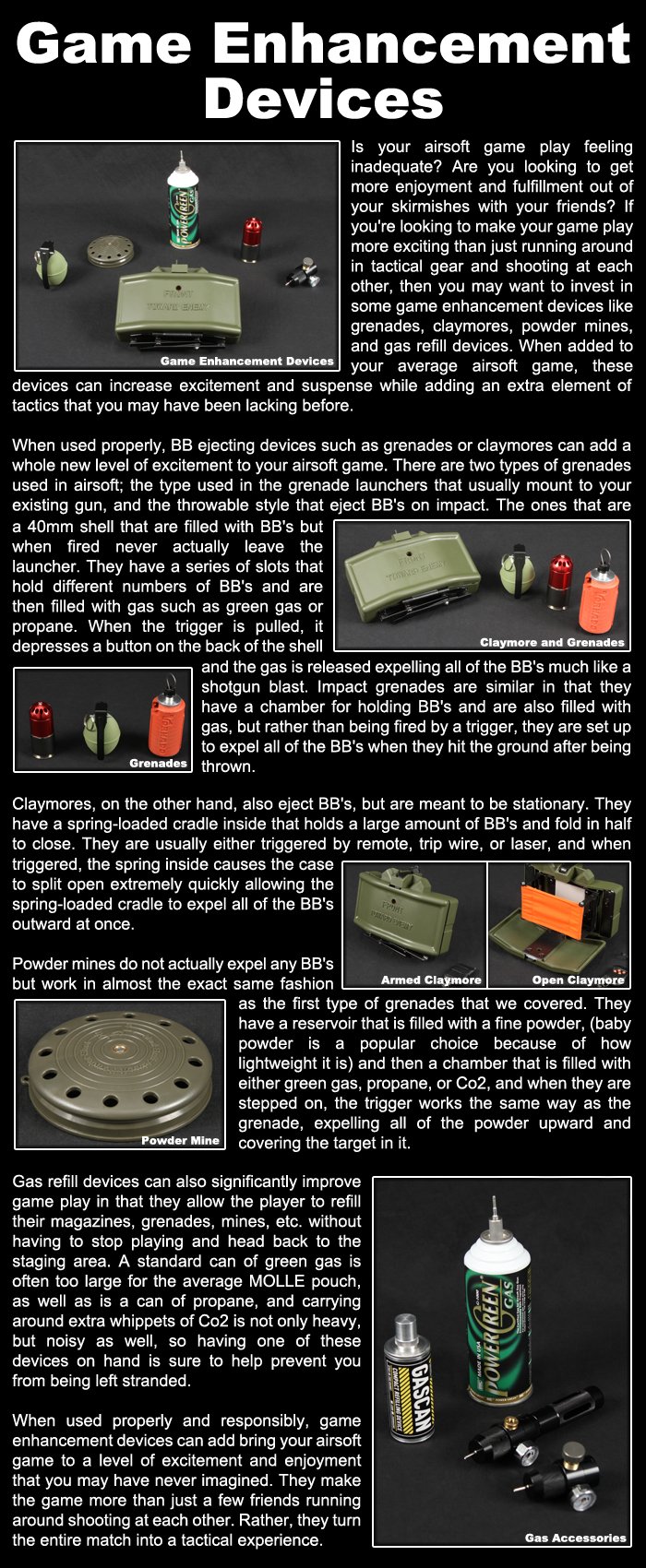 Specifications

Manufacturer: Madbull Airsoft
see 3 reviews
|
Write a Review
J. RICHARDSON | 2008-04-23
This is a great item, if you have the mad bull "King grenade(s)" then this is a very useful tool to keep your shells going once you enter the fray. you simply dial how much pressure you want and press the nozzle to the shell! very simple to use and very efficient. I consistently get 14 full power fills per CO2 cartridge. NOTE you should use 500 psi or less in the King grenade.
J. SAUER | 2008-05-23
Heres an honest review:
First off, this thing is awesome. It makes any loading of a grenade easy. It is perfect for determiining how far you want to shoot or how much power you want. It if made of full metal and is about the size of a mini dumbel. I use this with king grenades and use about 550-600 psi (i only take far shots). anything past 650 psi will mess up your O ring in your grenade. This is truely ecenntial for peole who want to become greaniders. The only con is taking the Co2 out, BRR THAT IS COLD!!! I would wear gloves!

BUY THIS PRODUCT NOW!!!
F. CAPILITAN | 2008-06-22
If you have Madbull CO2 compatible shells, this is a must have. It will allow you to get any 12g CO2 cases and use them in your shells. These cases are very affordable and will give you about 10 - 12 refills per cartridge. Madbull King Grenades, the paintball/smoke shell and the limited edition red CO2 shell benefit greatly from the use of this adapter. It can also be carried onto the field to refill your powerful shells if things get hot. Overall a great buy and I carry it with me whenever I'm in battle. Simple to use, you can't go wrong: highly recommended.
Can you use this on mags

Can you use this green gas mags

949 days ago

Reggie B

0

0

(I have this same question)

Staff Answer:

This is made for the Madbull CO2 Grenade Shells. A green gas magazine will not be able to handle the higher pressure of CO2 and you risk permanently damaging/destorying the magazine.

911 days ago

1 answers
1 asked
Search Tags: PSI Gauge Adapter BB Grenade
People who bought this item also purchased: