Madbull Gemtech G5 QD Barrel Extension w/ Flash Hider (OD)
[Y02A02][03481 / MB BE G5 OD]
( 1 Reviews )
❤ Add to Wishlist
Free Shipping for orders over $149
No Coupon needed
Description:
The MadBull Gemtech G5 QD Barrel Extension is another quality barrel extension from Madbull. They received the license from Gemtech to replicate their famous G5 quick detach suppressor. This barrel extension replaces your standard birdcage flash hider with the quick detach one provided to enhance the look of your M4/M16. It only takes a a turn of your wrist for the Madbull Gemtech G5 to go on and come off.
Specifications:
Length: 180mm (7")
External Diameter: 38mm (1.49")
Thread Type: 14mm Counter-Clockwise (For the provided Flash Hider)
Thread Position: The edge of the flash hider
Recommended fit: M4, M16, SCAR
Color: OD, Olive Drab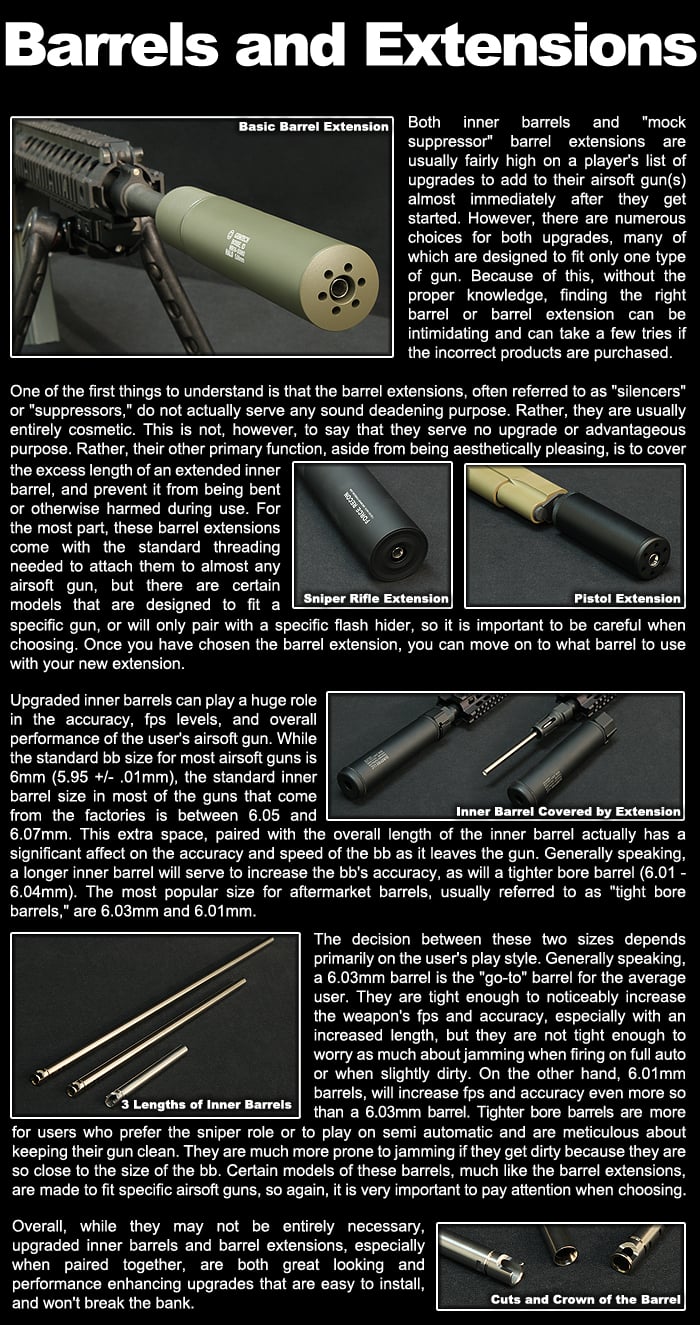 Specifications

Manufacturer: Madbull Airsoft
see 1 reviews
|
Write a Review
J. STUART | 2013-11-09
Product Information:
The MadBull Gemtech G5 QD Barrell Extension is a fantastic product. We purchased one a year ago and it's well worth your money.

Pros:
Realistic feel and look.

Easily removable.



Cons:
Personally I like the weight because it makes AEG's feel more realistic. However I wouldn't recommend this product if you like to be light weight.
Search Tags: 14mm CCW M4 Cosmetic Mock Suppressor Mock Fake Suppressor Silencer Barrel Extension Extender Can OD Green Olive Drab With
People who bought this item also purchased: