Madbull Dummy Grenade (OD Green)
[X07B02A][03690 / MB PS 2 OD]
( 1 Reviews )
❤ Add to Wishlist
Free Shipping for orders over $89 No Coupon needed
Description:
The Madbull Dummy Grenade is a foam bodied grenade with functional pin and hammer. THIS PRODUCT DOES NOT EXPLODE! The hammer is spring loaded so that when the pin is out it will fling off just like the real thing, but it does not go BOOM. The Madbull Dummy Grenade is perfect for milsim players that enjoy the most realistic aspects of playing airsoft.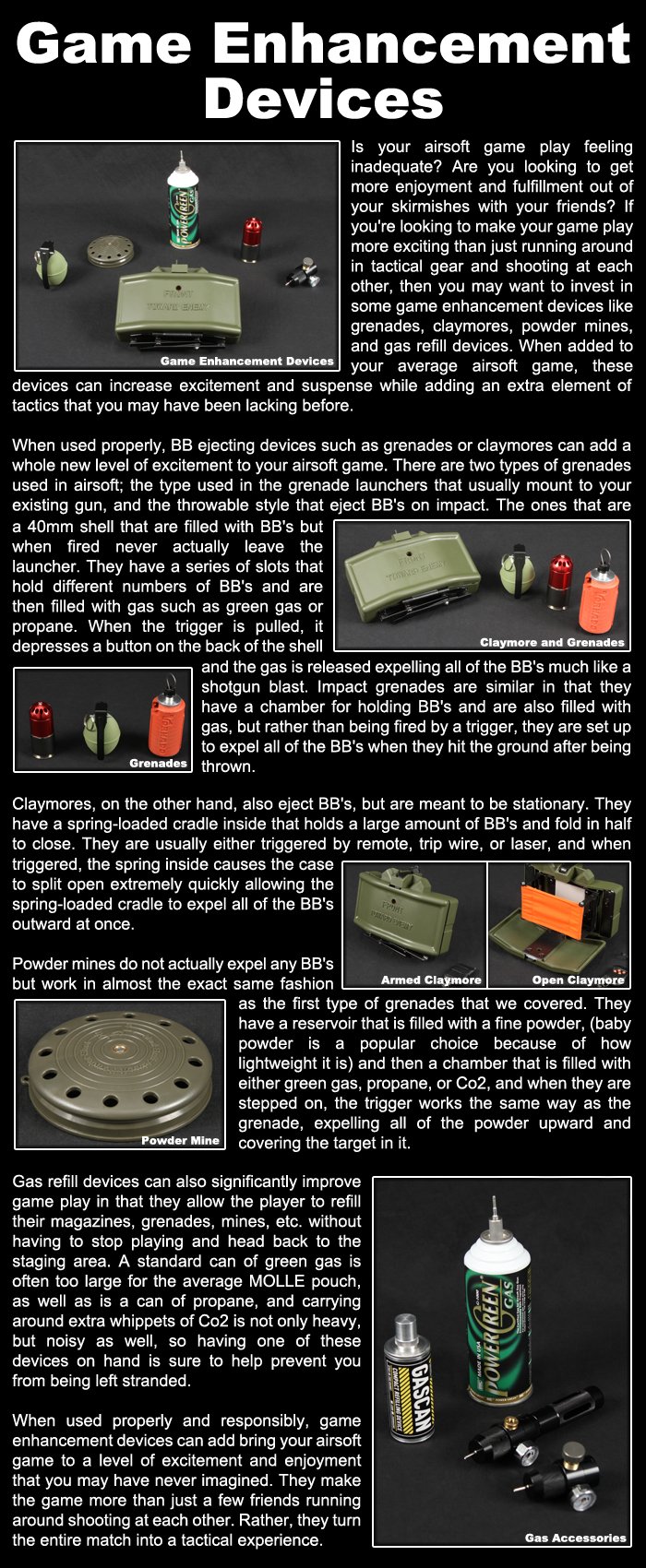 Specifications

Manufacturer: Madbull Airsoft
see 1 reviews
|
Write a Review
verified buyer
M. CHAVEZ | 2014-02-07
Product Information:
These things work great in CQB, and keep peoples hearing intact. Good price and serves it purpose well, and can be used with 2 other mods... 1 is that it can be filled with BBs in the large hole in the middle off the frag on the bottom, and then just place a few layers of paper (just 1 or 2) to cover the hole securely but not to point where it would be difficult to remove. when thrown, the BBs will fly around in about a 8-10 foot radius, depending on how it lands. Its pretty effective and cheap. Something much better though, is to buy some Adult Pops/Pop Pops on Pyro Direct (or any other pyro selling shop that has them, but they are the only one I have found so far that stocks em), in a pack of 600 pops for 25 bucks and fill the core with 2 or so of them, secure it with paper or tape, and when it lands it'll make an epic bang. Seriously. It looks better than a Hokkatsu Thunder B/Flash bang, and it fits in USGI frag pouches or condor frag pouches, and it is almost as loud (the things make around 85 decibels of sound or so). I'm telling you this because it works, and will make airsoft and grenading a lot better for the community. Thunder B's break too much and have too many issues. My team mate threw a thunder B in bunker with 6 people in it, but it didn't go off. It had only been used twice and already broke! These don't break, and have a higher change of working. You could even tape those Pop Pops to the outside of frag to make absolutely sure it blow. Anyways, he had another Thunder B and tossed it in there again and it worked, got everyone out, but we have gotten 8 Thunder B's and only 2 of them work now. They only worked for an average of 0-2 throws. Bottom line is you should get these, I got 4 already and I am getting more for my whole squad.

Pros:
Works good in CQB/ wherever refs are watching
Many homebrew applications/mods available for them
Look way better than a pineapple frag Thunder B, and more realistic
Cheap
Can be used as a "Distraction Device" like a Hokkatsu
Uber. I don't know how else to describe these than that.

Cons:
If you like to pull the pin and reset/play around with it, the paint underneath it will scratch after about 10-15 times of the spoon flying off and make the spoon stay attached when it reaches that point. Filing will fix that though.
Some fields (and especially the players) won't count it as anything if it doesn't explode, unless it hits them on the head. in CQB thats completely different though.
Search Tags: Distraction Kit Nade Frag Mil - Sim hand
People who bought this item also purchased: