Madbull Dummy Grenade (Black)
[X07A02][03680 / MB PS 2 BLK]
( 8 Reviews )
❤ Add to Wishlist
Free Shipping for orders over $89 No Coupon needed
Description:
The Madbull Dummy Grenade is a foam bodied grenade with functional pin and hammer. THIS PRODUCT DOES NOT EXPLODE! The hammer is spring loaded so that when the pin is out it will fling off just like the real thing, but it does not go BOOM. The Madbull Dummy Grenade is perfect for milsim players that enjoy the most realistic aspects of playing airsoft.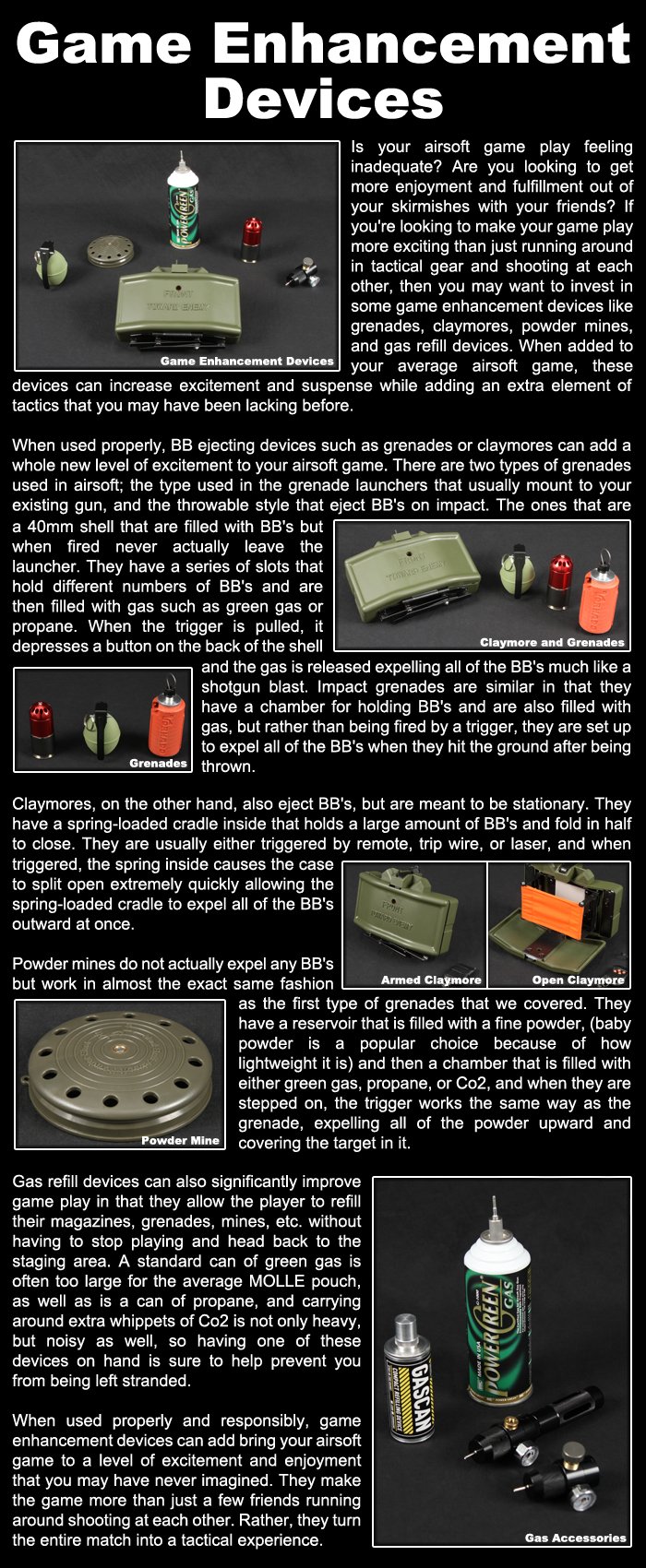 Specifications

Manufacturer: Madbull Airsoft
see 8 reviews
|
Write a Review
verified buyer
K. HITACHIIN | 2010-03-16
Product Information:
This grenade is pretty beast and when your playing a cqb map and you roll this down a hall then people focus less on you and focus more on the grenade not blowing up on them which gives your a few crucial seconds to take out whoever is forcused on the grenade. This is fun just to play around with your friends too. When you pull the pin out the spoon flys off behind you and you toss the grenade. Its pretty damn similar to the real Fragmentation Grenade.

Pros:
-Everythings metal but the tough foam exterior.
-Foam would need extreme punishment to give in.
-Fun to use
-You can adjust how hard you want the pin to be pulled.


Cons:
-Spoon can be bent a bit if you squeeze the grenade to hard.
-If you get too careless then you could loose pieces to the grenade.
verified buyer
N. BAUMANN | 2010-05-29
Product Information:
This dummy grenade is very cool and useful. I brought it to a friends house and didnt tell him about it until he were playing. I chucked it to were he was and he was pretty freaked out. The one thing I dont like about it is that its very top heavy but I broke one of my crappy spring mags and took the weight out of it and put it in the bottom and it was much better. The look of the grenade is really good. Its also foam so you could get hit in the head and it wouldnt hurt. Overall I would say if your looking for a pretty cheap grenade for airsoft or training get this.

Pros:
Durable
Light (not a shot put)
Realistic (sort of)
Pretty cheap
Cool looking


Cons:
Foam (maybe a pro)
Top heavy (hard to throw)
Pin can get bent
Easy to lose in the dark (like mine)
verified buyer
M. JOHNSTON II | 2013-10-29
Product Information:
The Madbull Dummy Grenade is pretty simple. A foam faux grenade, with a pin and a handle. You can pull out the pin like you can a real grenade. The grenade doesn't blow up, it just looks pretty, but for my purposes it suited just perfectly.

I used to use this grenade all the time at a place called CQB City in Stockton. They allow you to use dummy grenades and clear an entire room. You throw in into a kill house and yell fire in the hole three times and anyone who is still in the room after you say it the third time is supposed to be dead.

It made room clearing a lot easier. I bought three of these and having all three really gave my team the edge to complete our objectives.

Outside of something like that, a lot of places won't let your grenade do squat unless BBs come out of it.

At 16 dollars a grenade, I would say considering how expensive Airsoft equipment usually is, that's not a bad deal.

Pros:
-It does exactly what it is advertised to do.
-It looks reasonably realistic.
-Because it's foam, it usually won't hurt anyone if you throw it at someone, (see cons)

Cons:
-The pin can be easily lost, I recommend you never take out the pin.
-Black grenades can be easily lost especially at night, if you don't care that much about appearances, maybe a blue grenade would be better.
-While it is mostly foam, part of it is metal, which means I would try not to throw it anyone with risk of hurting someone. I recommend you try to throw it at the ground next to someone, not DIRECTLY at the person.
-Limited use outside a friendly CQB game or at specialized arenas.
Search Tags: Distraction Kit Nade Frag Mil - Sim hand
People who bought this item also purchased: