Madbull 922A1 120 rd. Dummy Round BB Grenade Shell
[X07E02A][00956 / MB M922]
( 4 Reviews )
❤ Add to Wishlist
Free Shipping for orders over $149
No Coupon needed
The Madbull 922A1 Grenade Shell is designed for all airsoft 40mm grenade replica launchers. It fires 6mm BBs, and is designed to be used with green or red gas. Madbull is the company that put airsoft M203 on the market. They are the leader of innovative airsoft design that keeps changing they way we play by their great new products
Specifications:
Manufacturer: Madbull
Capacity: 120 rounds
Munition: 6mm
Propulsion: Geen/Red Gas/Propane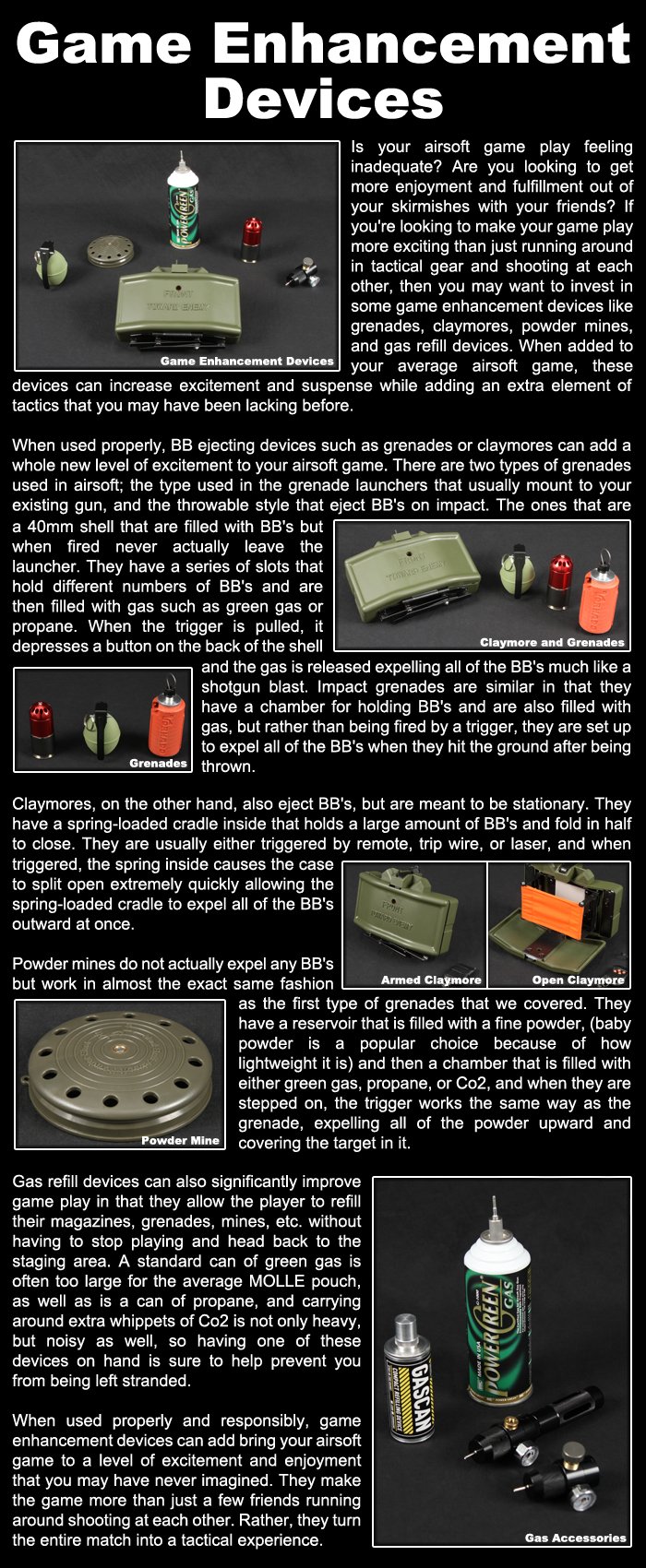 Specifications

Manufacturer: Madbull Airsoft
see 4 reviews
|
Write a Review
J. ZHAO | 2006-11-06
This Shell look nice but i dont think its not that great. Beacuse this shell ur cant put full of bbs, it wil just fell out. and also when ever u put into a luncher, the bbs will fall out again.
E. HAUSCHKA | 2007-02-26
pretty good... i would prefer the king grenade instead that one rocks
M. MACIONE | 2008-06-04
HOLY CRAP!!!!!!!!!!!!!!!!!!!!!!!!!!!!!!!!!!!!!!!!!!! i have this sucker for my echo 1 203 and it kicks some major ass. i shot this badboy out my back door and it was like nothing i have ever seen before in airsoft. i talkin' this thing went about 90-100 feet with a spread of about 20-30 ft wide and 10ft deep. god**mn this thing is great. honestly forget the price and just get it! heck you dont even need a launcher, run up on someone and pop it off right in their face, they'll go down and hard.
will it work?

Will this work with the Mad Bull Full Metal XM203 BB Shower Launcher?

2846 days ago

Tim G

0

0

(I have this same question)

Staff Answer:

It should

2844 days ago

1 answers
1 asked
Search Tags: 40mm 203 Madbull Spray Shower Grenade Shell Shower 40mm 40 mm Millimeter Spread Spray
People who bought this item also purchased: