Madbull 6.01mm Precision AEG MK5 Inner Barrel (229mm)
[Y01F04C / SF27][06601 / MB BARL ULT 229MM]
Free Shipping for orders over $149
No Coupon needed
The Madbull 6.01mm Precision Barrel is the tightest bore barrel available and the only choice for players looking for the best possible accuracy and range. Madbull have boldly gone where no company has gone before, this barrel is constructed of 7075 Aluminum. Most real gun and aircraft manufacturers utilize 6061 Aluminum, but this barrel is made of even higher grade aluminum. The characteristics of this metal are perfect for airsoft, it's strong to keep the BB on track and light so it won't add significant weight to the gun.
Specifications:
Manufacturer: Madbull
Length: 229mm
Bore: 6.01mm

Please Note:
The bore of this barrel is so tight around the BB that even the smallest obstruction in the barrel will cause a jam when fired. This barrel is recommended ONLY for advanced/experienced players that take the responsibility to clean their barrels regularly in order to avoid jams. Airsoft GI recommends cleaning this barrel after every day of use.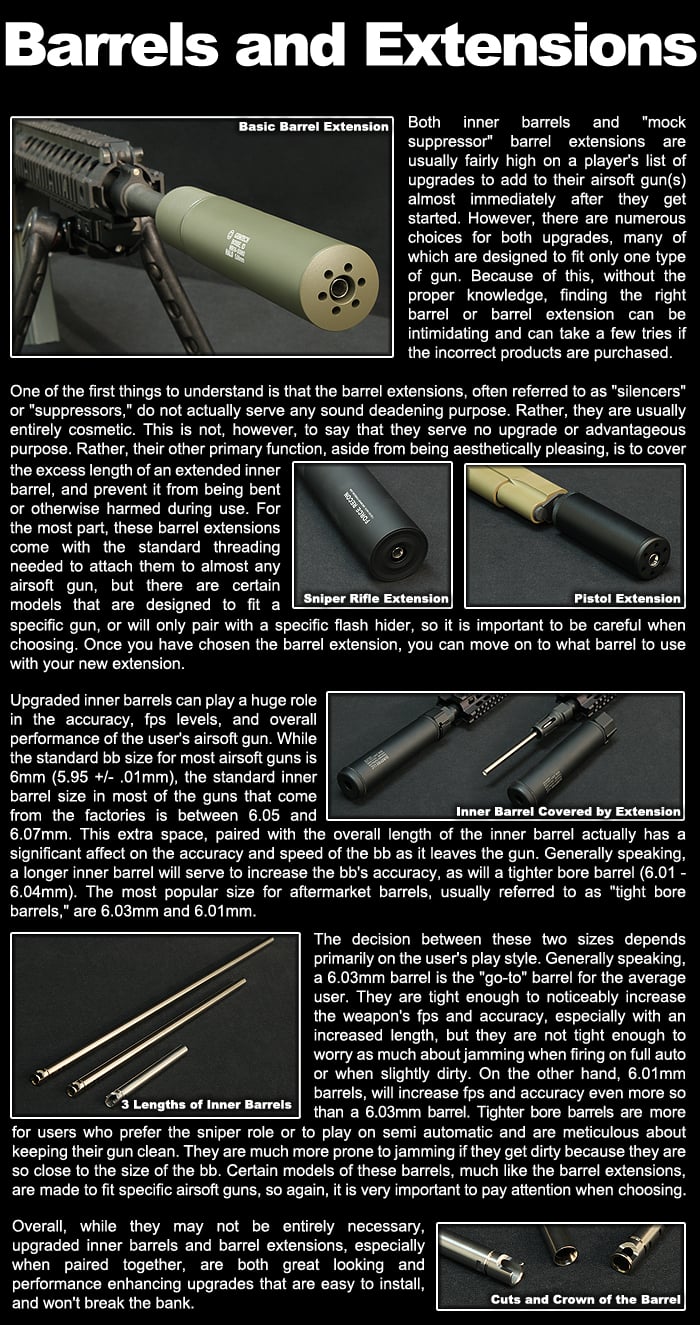 Specifications

Manufacturer: Madbull Airsoft
Color: Black
Size: 229mm
Material: Aluminum
Package Includes: One (1) Precision Inner Barrel
G&G M4 Raider Shorty, 5.92mm bb, Stock Hop-Up
0 answers
1 asked
Search Tags: Internal Upgrade Replacement Tightbore Range Accuracy Part Piece Increase Performance Trajectory Grouping Distance Output Tight Bore
People who bought this item also purchased: