Lancer Tactical Grenade Launcher (Black)
[P06C01][10122 / CA-01B]
( 5 Reviews )
❤ Add to Wishlist
Free Shipping for orders over $99 No Coupon needed
The Lancer Tactical Grenade Launcher is the affordable 40mm launcher you've been waiting for. The build quality on this launcher is very high. The major advantage to this style of grenade launcher, is that with the trigger conveniently located behind the magazine, the user has the option of one-hand operation of both the primary gun and the launcher. The tactical grenade launcher is much more advanced than the M203 launchers of old with it's numerous advantageous features such as the barrel and chamber that swivel from left to right for quick reloading. The tactical grenade launcher attaches to the MK16's rails with quick detach lever mounts, and it offers two forward sling points (one on each side). Lancer Tactical offers this amazing launcher for an unprecedentedly affordable price and they even give you the option to use it on your MK16 or even certain M4 models with the special trigger assembly, and the ability to be mounted on the SCAR Heavy or Light model.
Specifications:
Manufacturer: Lancer Tactical
Model: Grenade Launcher
Color: Black
Package Includes: Launcher, 2x trigger assemblies

Features:
Extremely high build quality
Convenient trigger location
Barrel swivel for faster reloading
Affordable price
SCAR Heavy and Light compatibility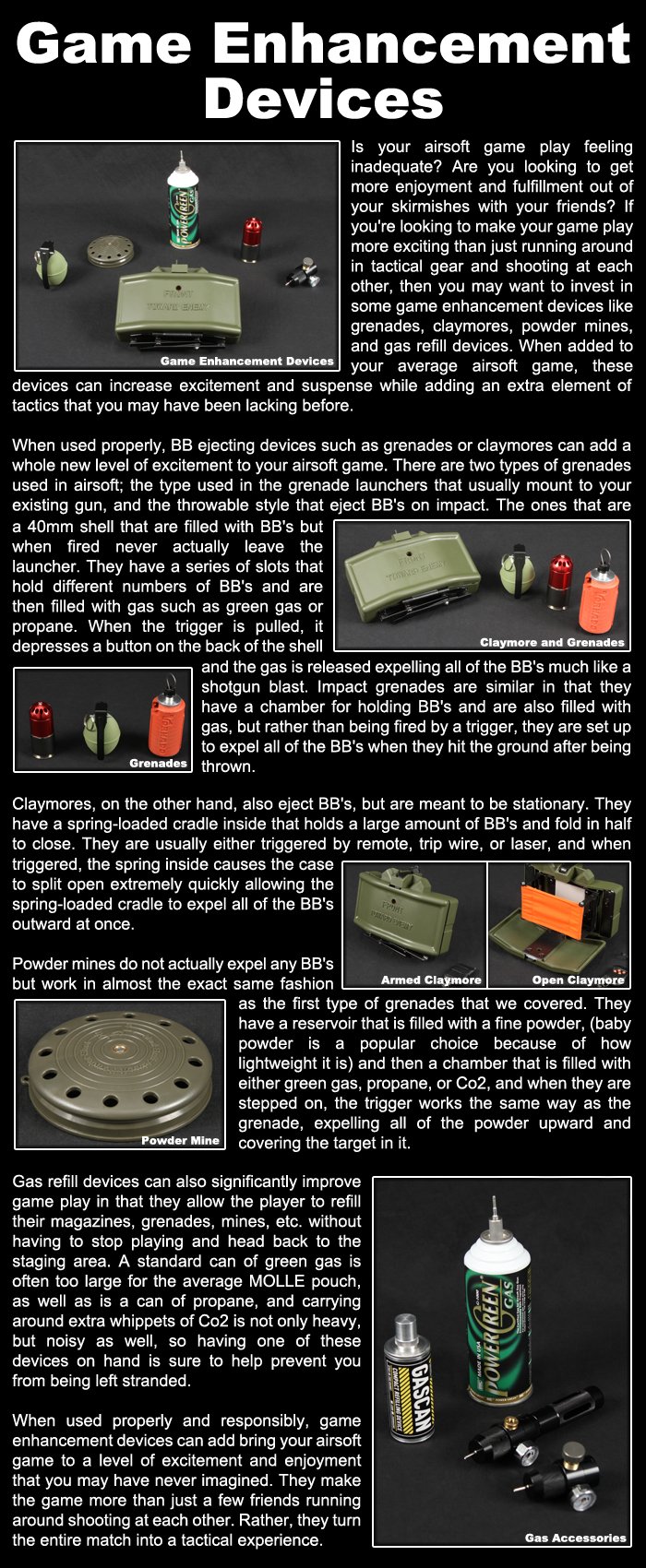 Specifications

Manufacturer: Lancer Tactical
see 5 reviews
|
Write a Review
verified buyer
M. FLINT | 2013-11-12
Product Information:
This Launcher has got to be one of my Favorite looking Modules for a launcher that i can find! It is made for SCAR Platforms but can be put in for an M4 or closer based rifles. this came with 2 triggers one for the MK17 and MK18 trigger platforms and including the built in option, then there is the standalone option, which they sell here on GI with the standalone variation of this Grenade Launcher.

Pros:
Ergonomic
Ambidextrous
Rifled tube
4 Trigger options in total ( only 3 in the package including the one built in the launcher )
Unique
Crisp sound when fired



Cons:
Picky with some guns.
Have to tighten the key next to the latches to get a tight fit
verified buyer
M. MACHADO | 2013-12-02
Product Information:
Bought the EGLM for my SCAR and i have to say its really durable and comfortable to use. The texture on the launcher grip makes it very comfortable and less likely to lose your grip while shouldering the weapon and firing it off. Easy to take off thanks to QD attachments and came with both mag-well housing for the mk16-17. Perfect for cqc environments for room clearing or breaching as well as just taking out a group of guys rushing a objective

Pros:
Easy to install
Lightweight and good black finish
Very comfortable to use and comes with both MK16-17 mag housing for switching rifle attachments

Cons:
does make the gun a bit front heavy but im use to the weight so it doesn't affect my aiming but still recommend some arm warmups if your going to use it like at a op or long games.
T. MATHEW | 2013-12-27
Product Information:
The lancer tactical eglm launcher is a unique product compared to other grenade launchers on the market with it including some metal parts, a swiveling chamber that you can load the shell in, sling mounts, serial number and light and heavy trigger set up. Unfortunately the gun i bought this for , my classic army scar proline did not line up good as far as the rail goes so i had to put the scar heavy mag well and trigger piece on it so i could slide it forward one set on the rail.

Pros:
-swivel loading chamber
-metal parts for stability
-sling mounds
-quick detach feature
-quick reload time
-comfortable feel when attached to gun

Cons:
-does not fit perfectly on a scar proline
- does not come with a 40 mm shell
-a little wobbly since most of it is plastic- the sling mounts are in a litttle bit of a weird spot and i would not trust them with how heavy this launcher makes my gun.
-had to play with set screws to tighten the quick release levers to get it to stay on my rail
- NO DIRECTIONS!
Gun fit

Will this launcher fit the LTM 04b by Lancer Tactical. Also any idea when it will be available again.

825 days ago

Ronnie G

0

0

(I have this same question)

Staff Answer:

It would not, this grenade launcher is made for the MK16/MK17 or SCAR platform. We do not currently have an ETA on this item.

819 days ago

1 answers
1 asked

Will this fit an LT-12BK M4?

Will this fit an LT-12BK M4?

1109 days ago

John B

0

0

(I have this same question)

Staff Answer:

It will not

904 days ago

1 answers
1 asked

Will this fit the Red Star Full Metal AK-47 RAS AEG?
0 answers
1 asked

Scar h
0 answers
1 asked

will this fit my combat machine m4 raider
0 answers
2 asked

VFC 416c

Will this fit in a 416c lower receiver?

2002 days ago

Tony L

0

0

(I have this same question)

Staff Answer:

No

2001 days ago

1 answers
1 asked

Will this fit on my HK 417D?

If so can I use the extension trigger?

2024 days ago

Josiah P

0

0

(I have this same question)

Staff Answer:

This will not fit your airsoft gun.

2004 days ago

1 answers
1 asked

Will this fit on my lancer tactical ak aeg?

I need to know so I know to buy one or not

2033 days ago

Shane S

0

0

(I have this same question)

Staff Answer:

Yes, as this launcher has a RIS attachment point.

2032 days ago

1 answers
1 asked

will this fit?

im planning on getting a grenade launcher for the g&g mk18 im gonna get soon, i wanna know if this will fit

2085 days ago

chris s

0

0

(I have this same question)

Staff Answer:

It will not fit without modification

2082 days ago

1 answers
1 asked

ak47 tactical

I was wondering if this grenade launcher would work with the cmo28u ak47 tactical?

2145 days ago

Dylan H

0

0

(I have this same question)

Staff Answer:

No

2143 days ago

1 answers
1 asked

Will this fit on a JG M4 S-System?

Looking for a grenade launcher

2154 days ago

Jacob F

0

0

(I have this same question)

Staff Answer:

Not without modification

2152 days ago

1 answers
1 asked

Will this fit on a JG M4 S-System?

Looking for a grenade launcher

2154 days ago

Jacob F

0

0

(I have this same question)

Staff Answer:

Not without modification

2152 days ago

1 answers
1 asked

Co2 or Gas?

Do I need an adapter for this? If so what type, Co2 or Gas?

2187 days ago

Jairus T

0

0

(I have this same question)

Staff Answer:

The gas is used in the shells that the grenade launcher uses

2186 days ago

1 answers
1 asked

shells

what type of shells can it use?

2198 days ago

zane z

0

0

(I have this same question)

Any 40mm grenade shell

1672 days ago

1 answers
1 asked

Well L96?

It may be odd, but can this be attached to this rifle?

2202 days ago

Jair R

0

0

(I have this same question)

Staff Answer:

No

2201 days ago

1 answers
1 asked

FMG4

Will this fit on your FMG4 series?

2228 days ago

Derek H

0

0

(I have this same question)

Staff Answer:

It may require modification

2228 days ago

1 answers
1 asked

arx160

Will this fit on a arx160?

2332 days ago

dewitt h

0

0

(I have this same question)

Staff Answer:

This is designed to work is SCAR platforms

2332 days ago

1 answers
1 asked

Will it fit a G36K A.E.G? How do you load it, do you use shells, regular BBs?

I am asking because I have one coming in soon, and I really want to make her somewhat better looking? She's already good looking, and has great performance, but I want it to have a bit of my own personality, and maybe it would give me and my team a edge on the enemy on the field? Also, when l load her up, what do I use, do I need to order a certain type of shell, or do I just pour the BBs in and let hell loose on the enemy, please respond, god bless if anyone does...

2340 days ago

Robert F

0

0

(I have this same question)

Staff Answer:

It uses special grenade shells

2340 days ago

1 answers
1 asked

Will this come with an orange tip or a black one?

I just want to know if ordered will there be a orange tip or a black tip on the launcher

2371 days ago

Nick R

0

0

(I have this same question)

I'm pretty sure it has to come with an orange tip. Most of the guns this website show them with black tips but they arrive orange which is a good idea, don't want the police getting any crazy ideas lol. I hope this helped you. (:

2273 days ago

1 answers
1 asked

Will this fit on a Combat Machine M4 Raider (shorty)?

I would like to purchase this and if the answer is yes I will buy this.

2448 days ago

Jenifer G

1

0

(I have this same question)

Staff Answer:

This product was designed for MK16 and Mk17's unfortunately. There will be fitment issues on a M4 model.

2446 days ago

1 answers
1 asked

will it fit my xcr-L

will this fit on my XCR-L

2453 days ago

Scott G

0

1

(I have this same question)

Staff Answer:

This grenade launcher was designed for the MK16 / Mk17 line.

2452 days ago

1 answers
1 asked

G4-A2?

Will this launcher fit on an Airsoft GI G4-A2 Blazing Hog, the one with the Daniel Defense RIS?

2453 days ago

James D

0

1

(I have this same question)

Staff Answer:

This product was designed for MK16 or Mk17 style guns.

2452 days ago

1 answers
1 asked
Search Tags: 40mm 203 Spray Advanced SCAR MK EGLM Value grenade launcher underbarrel under barrel Lancer Tactical Grenade Launcher ( Black ) Shower Shell Football TAG
People who bought this item also purchased: