Lancer Tactical Extreme Precision .20g 4000 ct. BBs (White)
[SF12/N05F04][11556 / CA-102]
( 15 Reviews )
❤ Add to Wishlist
High quality, 6mm precision grade 4000Rd BBs from Lancer Tactical. These bb's are perfectly spherical and as close to a perfect 6mm as you can get. They are suitable for use in any high end AEG, gas gun, or spring gun, and are a great option for any player looking for high grade ammunition at an incredible price. These are high quality BBs that would be great for any of your airsoft gun's.

Specifications
Manufacturer: Lancer Tactical
Color: White
BB weight: .20g
Quantity: 4000 rounds per bag

Features:

High Quality

Affordable

Perfect Spherical design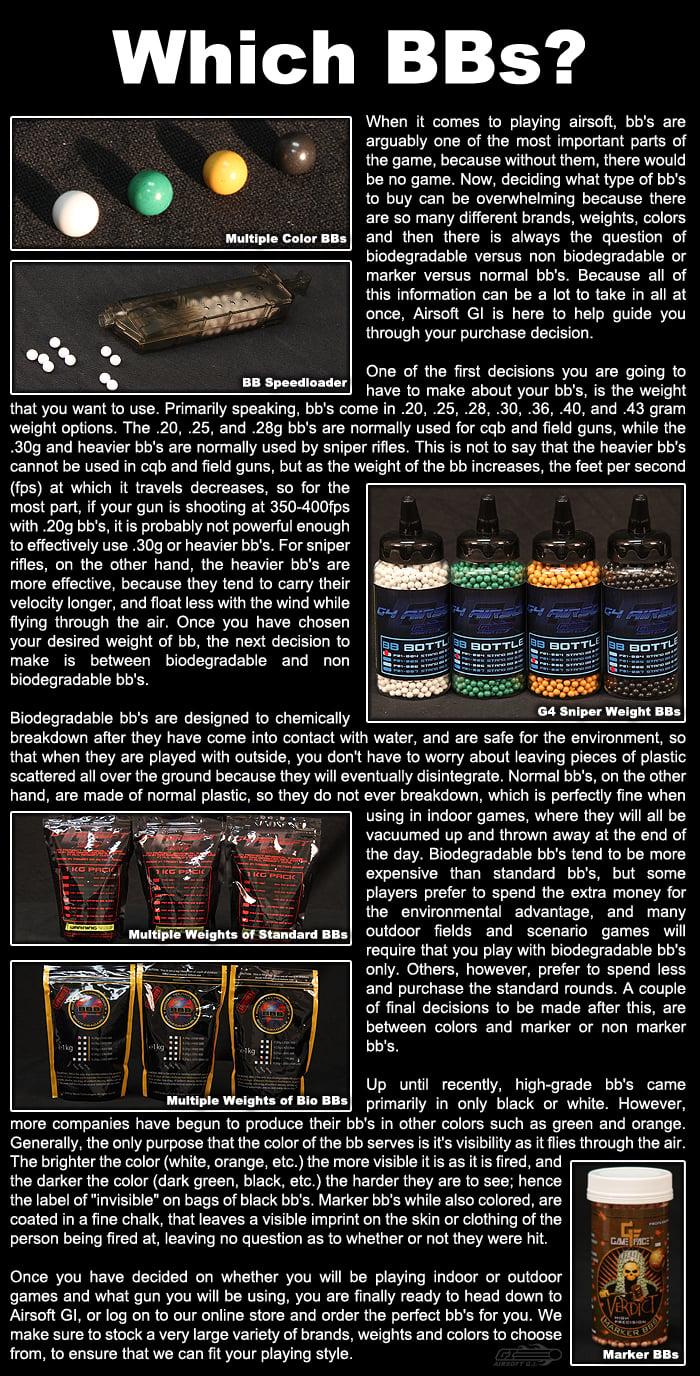 Specifications

Manufacturer: Lancer Tactical
see 15 reviews
|
Write a Review
M. RIOS | 2014-03-25
Product Information:
Great bbs, look highly polished and no jams in my kwa cqr.

Pros:
Polished
No jams
Great price
Same quality as bbs double the price

Cons:
Nothing!
They could of came in a bottle like elite force but that's no big deal
A. MOORE | 2014-04-14
Product Information:
When i first started play airsoft i was not aware of how important the quality of the BB was. After some issues with BBs jamming i switched to lancer BBs.

Pros:
Lancer tactical provides a very high quality BB for an extremely affordable price.

Cons:
The only issue is that fact that the small bad is not available. I like to be able to carry one of the small bags into game with me so i can field reload.
D. DERPINGTON | 2014-07-12
Product Information:
I used these bbs in my CYMA m4a1 and they shot fine for a few shots then almost immediately they started jamming and they wouldnt fire for a while then every 15- 20 shots or so they shot 5 or 6 bbs at once not a problem with my gun i checked that already just the bbs that arent feeding good at all.

only giving them the second star because they shot if i put them in the gun one by one and then used it up side down to keep the bbs in. THEY are CRAPP!!!

Pros:
there are no pros to these bbs except that they are bbs and can be shot

Cons:
jammed a ton wouldnt work very well they smell XD but sitll they suck.
ok, whats the _._ _ mm measurement? like 5.95 or 5.98...

whats the exact measurement for these? like 5.95,5.98, 5.99... how precise are they?

3204 days ago

Cole T

0

0

(I have this same question)

Staff Answer:

Lancer BB's are made to a standard of ~5.95mm.

3203 days ago

1 answers
1 asked

Are these biodegradable?

I hope so...

3566 days ago

Richard K

0

0

(I have this same question)

Staff Answer:

These are not biodegradable.

3565 days ago

1 answers
1 asked
Search Tags: High Quality Precision Grade Seamless Polished Ammo BBs 0.2 .2 2 20 .20 .20g BB Bag .20 20g 20
People who bought this item also purchased: