Lancer Tactical CA-201T Airsoft Safety Clear Lens Goggles Basic (Tan)
[K14B00][11526 / CA-201T]
( 12 Reviews )
❤ Add to Wishlist
The Lancer Tactical lineup of airsoft safety goggles are a great option for the player who wants to ensure that their eyes are completely protected during the game, but does not want to have to empty their wallet to do so. These goggles provide full seal protection, and are very comfortable to wear, ensuring that they won't distract you during combat. The strap of the goggles is adjustable, allowing them to fit just about any player's head size, and the carry bag that slips over the lenses during transport can also double as a cleaning cloth. These goggles come with a clear lens and a tan frame.
Specifications:
Manufacturer: Lancer Tactical
Model: CA-201T Airsoft Safety Goggles Basic
Color: Tan Frame / Clear Lens
Size: Adjustable
Package Includes: One (1) pair of goggles

Features:

Full seal protection

Comfortable to wear

Large field of view

Adjustable size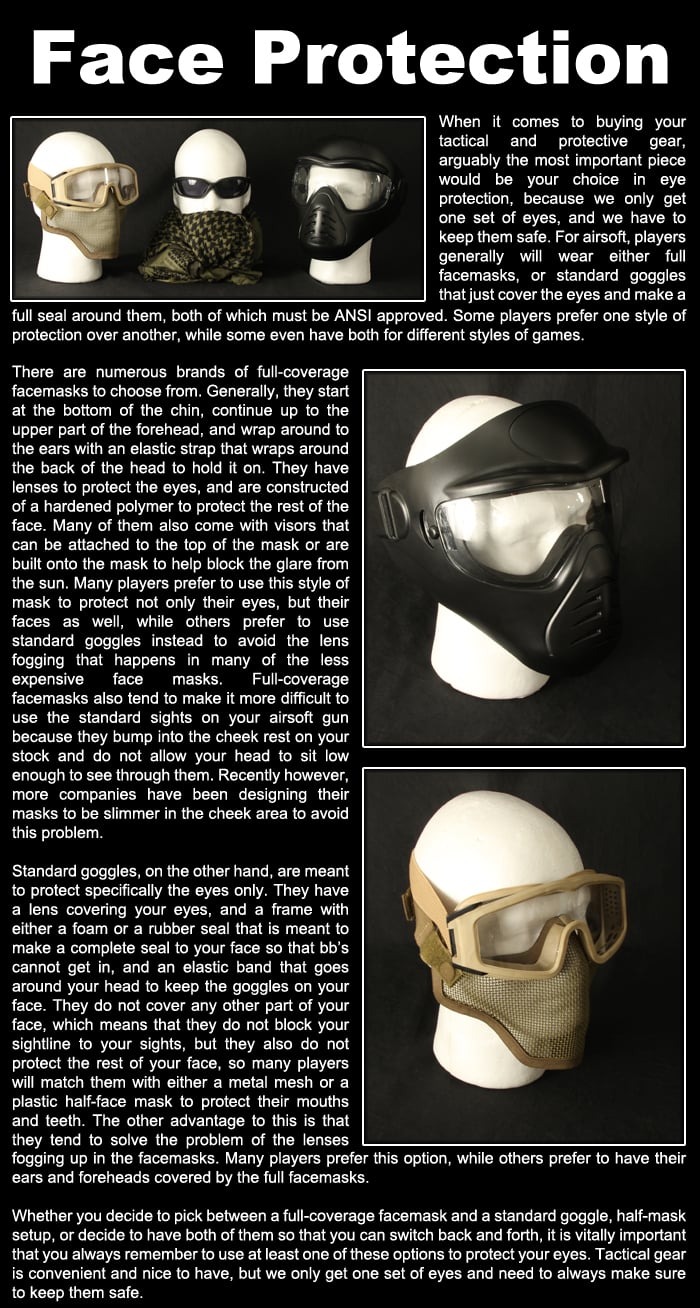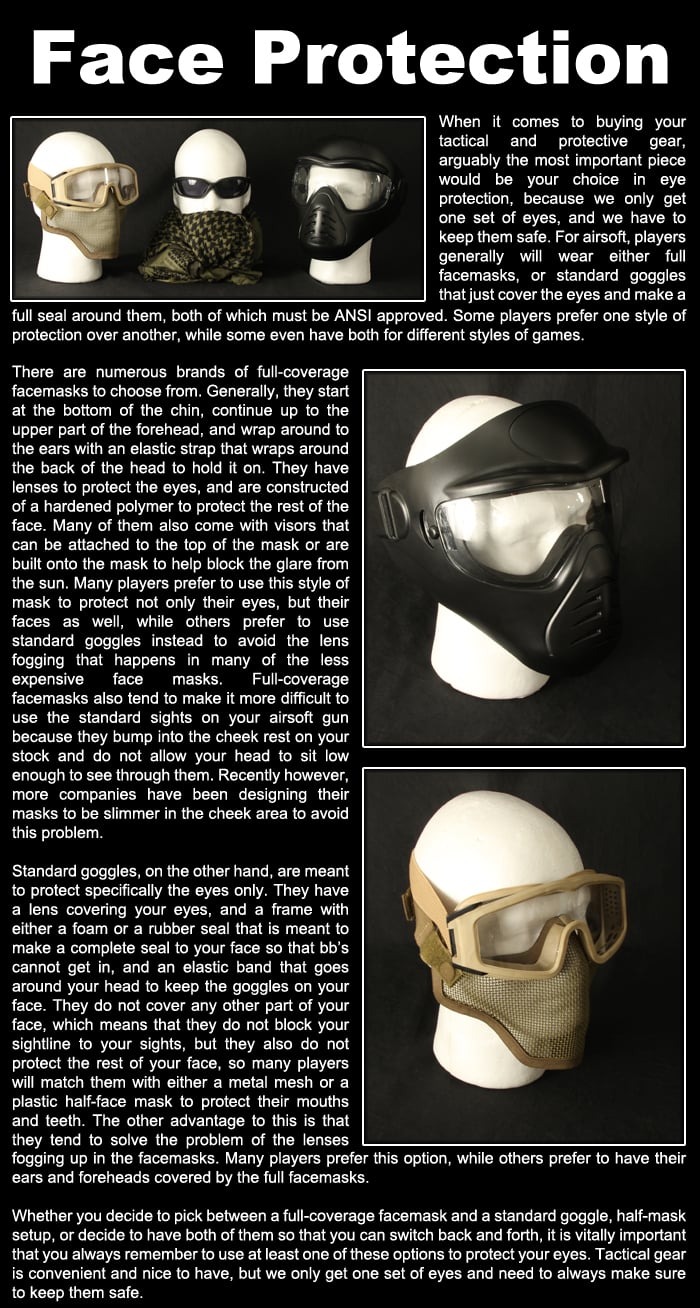 Specifications

Manufacturer: Lancer Tactical
Color: Desert Tan Frame / Clear Lens
Size: One Size Fits Most (Adjustable)
Material: Polycarbonate Lens
Package Includes: One (1) Pair of Saftey Goggles
see 12 reviews
|
Write a Review
verified buyer
K. LAMBRECHT | 2014-04-10
Product Information:
Defiantly a cheap pair of googles, however, if you are looking for something low prices to protect your eyes, these aren't a bad option. The first thing I noticed us that the padding it really just plastics, so not the most comfortable, but I can make it work. Also, the lens cover is a very cheap fabric and had begun to unravel just a few days after use. Despite the downsides, the product itself appears to be fairly durable and can take some hits.

Pros:
Durable
Look nice

Cons:
Not much padding (padding is plastic)
Cheap quality lens cover
M. PELTO | 2014-05-10
Product Information:
For being a low priced alternative to most other option, they are ok. However, they are not the best for everything. They are cheap and they do protect, but... They fog up so frisking much it gets annoying. I used Anti-Fog wipes, did the trick where you remove foam from the top, etc. but they still fogged up every 5 minutes. Annoying.

Pros:
Very, Very cheap.
They protect well.
They feel O.K. on the head.
Nice look to them.

Cons:
They fog WAY too constantly.
The fabric strap can unravel easily.
They slip a lot on helmets and head.
verified buyer
H. HWANG | 2016-07-06
Product Information:
Very nice goggles. For the price, one of the best. Looks very nice as well. Good quality. FOR GLASSES USERS, THIS WILL FIT MOST GLASSES INSIDE. AWESOME!!!!

Pros:
Quality
Looks
Does not fog, even in Cali Summer :)
Protection
Comfort
Fits Any Sizes
Fits Glasses


Cons:
None. Really there is nothing bad. Sometimes th cover on the back can get annoying.
Can I wear glasses over my regular glasses

I am nearly blunt without my glasses but on an airsoft feild will they fit

2031 days ago

Ishav C

0

0

(I have this same question)

Staff Answer:

It will likely be a tight fit. Modification to fit around the glasses might be needed.

2006 days ago

1 answers
1 asked

Are these comparable with RX glasses

square glasses

3056 days ago

Ben C

0

0

(I have this same question)

Staff Answer:

Some modification may be required. But there are too many specs to go through to determine if they will fit exactly. Every size is different.

3002 days ago

1 answers
1 asked

Is this compatible with a mesh face mask and a helmet?

Would a half mesh face mask, these goggles, and my tactical airsoft helmet all fit nicely on my face?

3230 days ago

Jeff G

0

0

(I have this same question)

Staff Answer:

The mesh mask will require modification

3228 days ago

1 answers
1 asked

sights?

can you look down the sights without having to use a riser?

3289 days ago

Eamon M

0

0

(I have this same question)

Staff Answer:

Most of the time it should not effect your capability of aiming down the sights.

3287 days ago

1 answers
1 asked

Will these goggles fit over glasses?

Question explains! :)

3483 days ago

Brody H

0

0

(I have this same question)

Staff Answer:

These goggles will not fit over glasses well at all.

3480 days ago

1 answers
1 asked
Search Tags: Eye Protection Eyepro Safety Eyewear Wear Goggle Full Seal Rubber Dark Earth Tan Coyote Brown
People who bought this item also purchased: