Lancer Tactical 47" PVC Gun Bag (OD Green)
[S03A00][30419 / CA-348GN]
Free Shipping for orders over $149 No Coupon needed
Description:
The Lancer Tactical PVC Gun Bag is a great choice when choosing a safe and responsible method for storage and transportation of your airsoft replica.
The main rifle compartment is a padded to protect the replica from damage while being transported. On the front of the case is a second, smaller compartment for storing anything from subguns to magazines, batteries or other necessary items. This rifle case comes in Olive Drab Green
Specifications:
Manufacturer: Lancer Tactical
Model: CA-348GN
Color: OD Green
Material: Nylon
Warranty Length: 45-days
Warranty Handler: Airsoft GI (Warranty Policy)
Features:
Secondary Compartment
External Flap
Carrying Handle
Internal Straps for Maximum Weapon Security
Please Note:

It is illegal to brandish your replica guns in public. Please always transport them in a carrying or storage device.
Exact color shade may vary.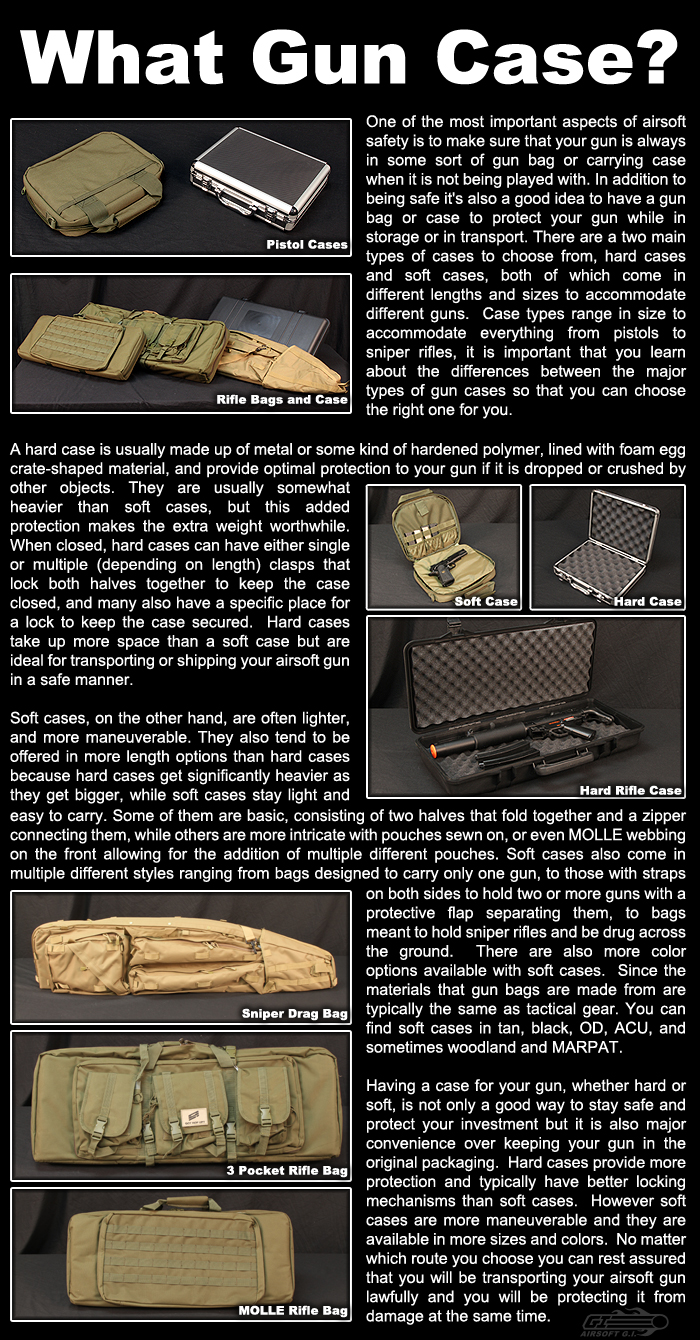 Specifications

Manufacturer: Lancer Tactical
Color: OD Green
Size: 47"L x 12"W
Material: Nylon
Package Includes: One (1) Gun Bag
Search Tags: Pistol Carry Transportation Storage LT PVC Nylon Polyester Rifle Single Compartment SMG Sub Machine Gun Bag Soft Padded
People who bought this item also purchased: