LCT VSS Vintorez Series 250 rd. AEG High Capacity Magazine (Brown)
[39957 / LCT-PK-237]
Free Shipping for orders over $149
No Coupon needed
The LCT VSS Vintorez High Capacity magazine is perfect choice magazine for your LCT VSS/AS VAL/SR3 rifle/pdw. The magazine has a 250 round capacity in a reservoir and feed track, and is fed by winding a wheel and spring on the bottom of the magazine. High Capacity magazines in a rifle like the VSS or AS VAL are perfect for longer drawn out engagements where having increased firepower is very useful. Stock up on a few of these magazines and take the fight to the enemy on the field!
Specifications:
Manufacturer: LCT
Model: VSS Vintorez Series AEG High Capacity Magazine
Magazine Capacity: 250 rds
Color: Brown
Package Includes: Magazine

Features:

Durable ABS Plastic/Steel
Non-Slip Texture
Winding Wheel Design
High Capacity Magazine Operation:
Find the trap door, usually located on the top of the magazine near the loading nozzle.
Open trap door and fill reservoir with high quality BBs.
Wind the wheel at the bottom of the magazine (notice the pitch and volume of the click).
Continue to wind wheel until pitch changes. Once the click gets louder, or begins to "double click," the magazine is fully wound.
Insert magazine into gun and fire. You may need to rewind the wheel during play.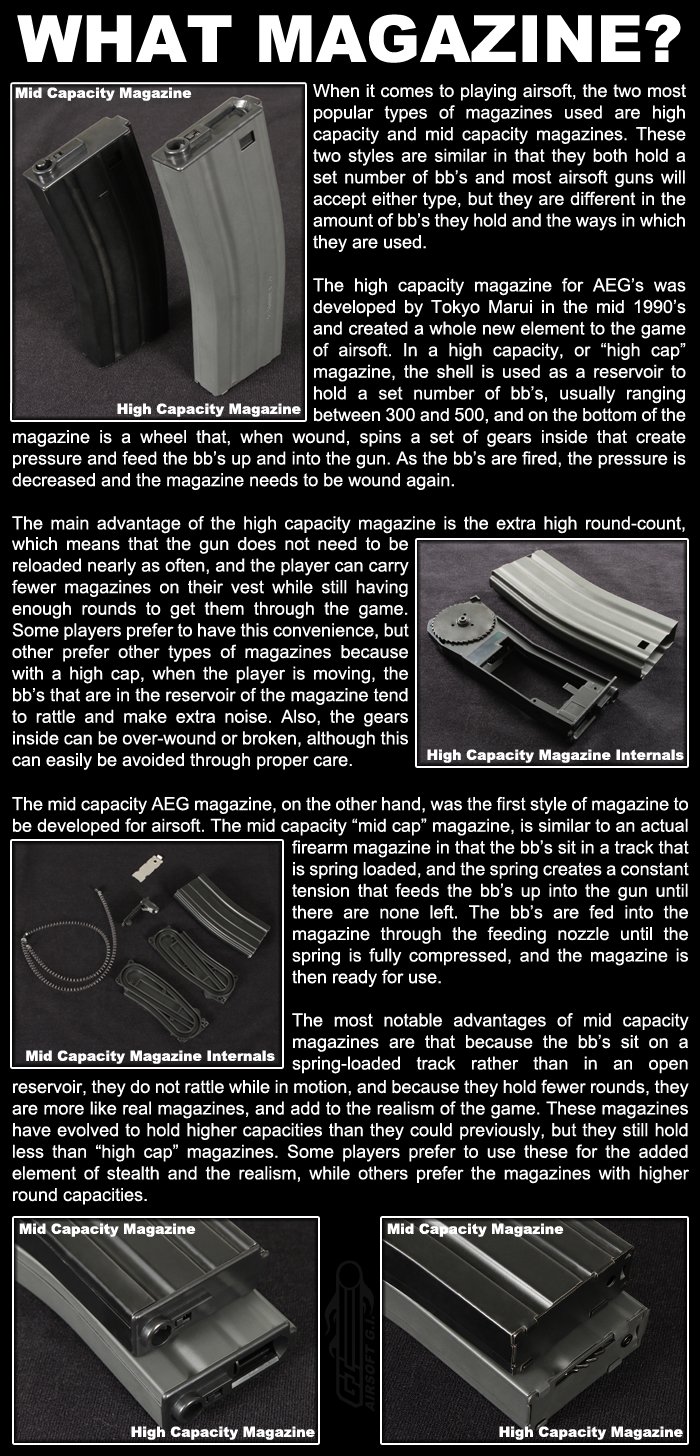 Specifications

Manufacturer: LCT
Search Tags: VSS AS VAL SR3 SR-3 SR3-M SR-3M Mag high-cap