Javelin Airsoft Works .20g 125000 BBs
[08778 / JAV20BB125000]
( 1 Reviews )
Free Shipping for orders over $179
No Coupon needed
New to airsoft? Here are some
safety tips for airsoft guns
that we recommend following.
Javelin Gun Works has been known for their high quality guns at a affordable price and these BBs are no different. These BBs are highly polished and as close to a perfect 6.00 mm you can get.

Specifications:
Manufacturer: Javelin Gun Works
Dimensions: 5.95mm
Quantity: 125,000 rounds per bag
Design: All electric guns, high power spring guns, gas guns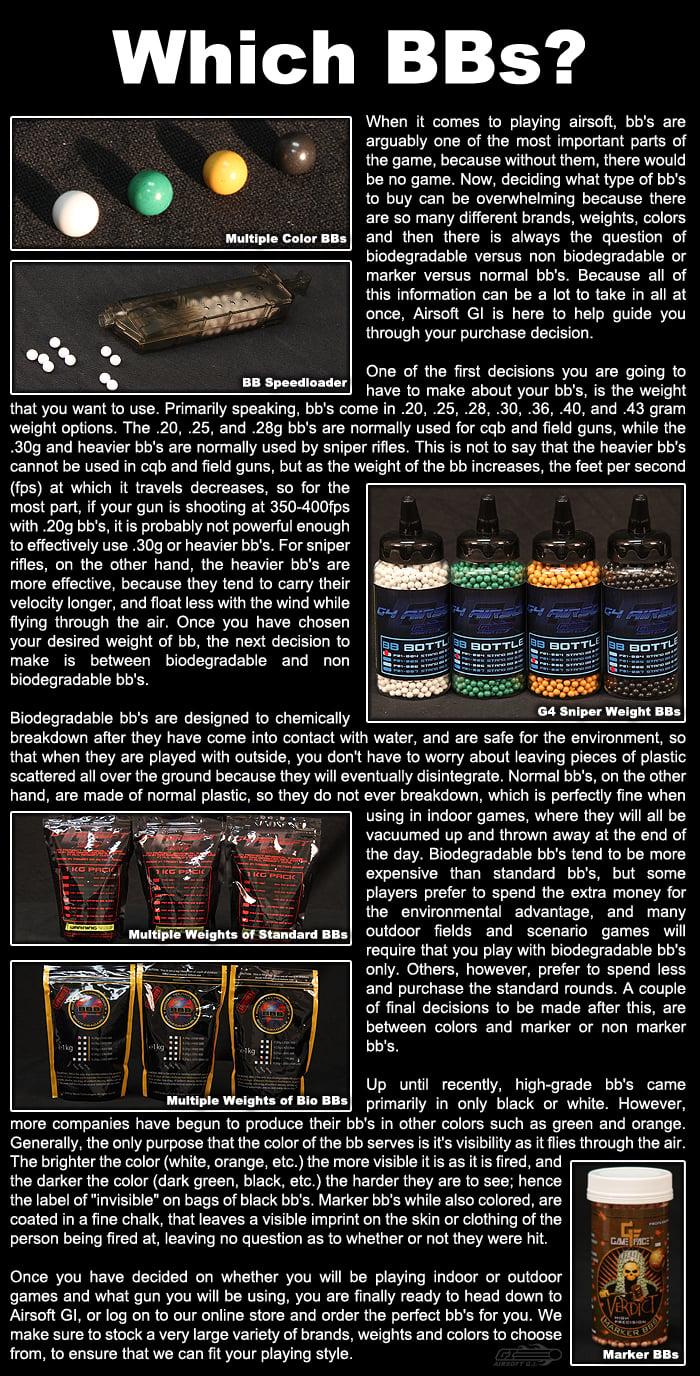 Specifications

Manufacturer: Javelin Gun Works
see 1 reviews
|
Write a Review
verified buyer
A. HOUSE | 2012-02-22
Product Information:
Javelin BB's. .20's. I put them through stress tests. The perform fine as a low fps cqb bb. Good value for me. I run a low fps field. heh.

Pros:
Least expensive BB at ASGI.
Good value for those who play CQB indoors.
Very good polish.
Diameter is within specs.
As accurate as matrix/agm/any other brand .20's
Not oily.

Overall, they are great.



Cons:
These are not for everyone. It depends on your use, where you play and the type of face protection you require.

I tested against a few other brands. The results were: BB's did not pass a bite test. i used pliers to check (not my teeth). The matrix, King arms and ICS bb's passed. Passed being they pancaked, not broke. The javelin BB's did not pass, they cracked in half and broke into pieces. They did NOT explode like crossmans however, so I deem them safe enough for my uses.

BB's break when they hit anything @ 300-350 fps.

Anything over 350 is not recommended.

i would assume the .25's share similar traits. I will review them when I can.
Search Tags: High Quality Precision Grade Seamless Polished Ammo BBs 0.20g .20g BB Bag .20 20g 20
People who bought this item also purchased: