JG JG367 BAR 10 G Spec M700 Bolt Action Spring Sniper Airsoft Rifle Scope Package (Black)
[O01C00][02790 / JG367A]
( 30 Reviews )
❤ Add to Wishlist
The JG BAR 10 G-Spec Spring Sniper Rifle is the latest and greatest spring sniper rifle to hit the market since the Marui VSR10. This spring sniper is fully upgradeable to shoot over 500FPS! It is equipped with metal cylinder assembly and metal trigger assembly for durability and reliability. The BAR-10 from JG is the all around best sniper rifle package available. The gun is fully upgradeable, light weight, and accurate. Straight from the manufacturer it comes complete with the gun, 3-9x zoom scope with lens covers, speed loader, magazine, manual, and all of the hardware you need to assemble the gun. In addition, the G-Spec model includes a mock barrel extension that mounts on the end of the barrel. If you are looking for an inexpensive bolt action sniper that performs well and has a lot of potential then the JG BAR 10 is for you.
Specifications:
Manufacturer: JG
Muzzle Velocity: 360 fps w/ .20g
Package Includes: gun, magazine, barrel extension, scope, scope rings,
scope lens covers, top rail, speed loader, manual, and hardware.
Features:

Adjustable Hop Up

Barrel Extension

Zoom Scope

Top Rail

The JG BAR 10 G-Spec Spring Airsoft Sniper Rifle Package is long range you need to get those head shots!
Please Note:

The JG Bar 10 requires some assembly and includes a number of small parts. Each JG Bar 10 is checked for these parts before leaving our store. Make sure you do not lose these parts because replacements may not be available.
The scope base is attached with only 2 screws as those are the only available slots that the mount base attaches by.
Disregard step 6-2 of the manual. For installing the scope mount refer to our diagram in the product description.
The bi-pod pictured is not included.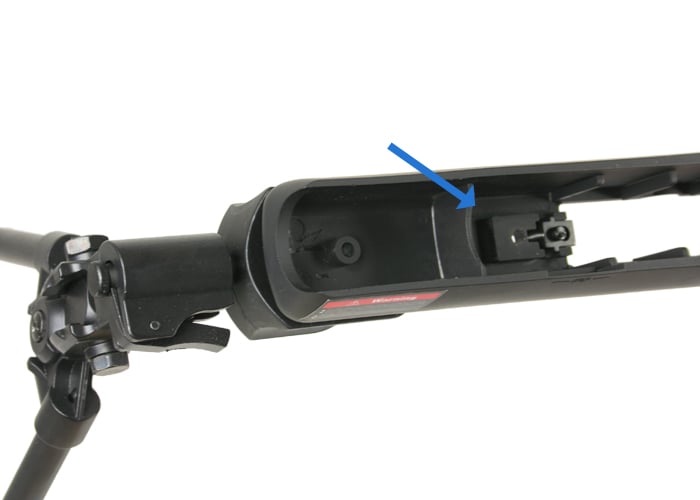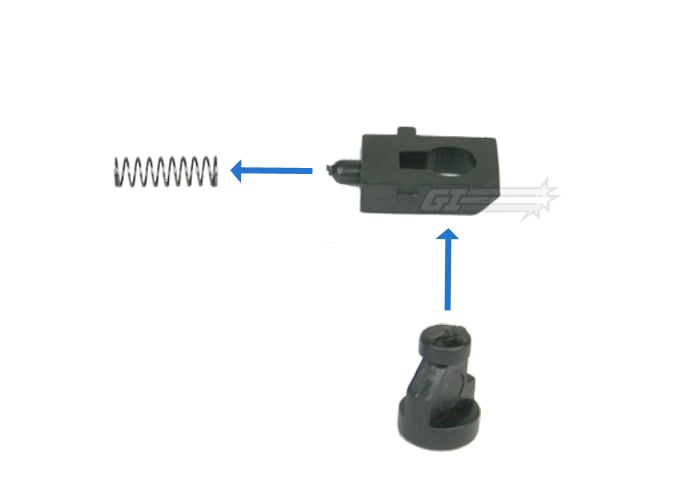 Specifications

Manufacturer: JG
Muzzle Velocity: 380-400
see 30 reviews
|
Write a Review
verified buyer
L. | 2019-09-12
Product Information:
This gun is actually pretty good, out of the box i was getting 400fps, and was able to reach out to about 200ft with .32 bb's.

Pros:
light weight
Accurate

Cons:
needs to be upgraded heavily to compete with the guys at my local feild.
verified buyer
L. | 2019-09-23
Product Information:
Great gun, Mine was shooting around 400fps out of the box. with .32 I was getting probably around 200 Ft accurately.

Pros:


Cons:

verified buyer
B. WIER | 2020-02-19
Product Information:
This is gonna be my project for 2020! gonna build it up and make it awesome! Shoots pretty good so far, couldn't beat the deal on the scope and stuff.

Pros:


Cons:

barrel threading?
0 answers
2 asked
Other Great Deals and Accessories:
Select the item from the Drop Down Menu and click add.
Search Tags: M700 Sniper DMR Accuracy Polymer Furniture Scope Mount Upgradable VSR 10 Compatible 30rd Magazine JG JG367 BAR 10 G Spec M700 Bolt Action Spring Sniper Airsoft Rifle Scope Package ( Black )
People who bought this item also purchased: