JG JG367 BAR 10 G Spec M700 Bolt Action Spring Sniper Airsoft Rifle Scope Package (Black)
[O01C00][02790 / JG367A]
( 26 Reviews )
❤ Add to Wishlist
The JG BAR 10 G-Spec Spring Sniper Rifle is the latest and greatest spring sniper rifle to hit the market since the Marui VSR10. This spring sniper is fully upgradeable to shoot over 500FPS! It is equipped with metal cylinder assembly and metal trigger assembly for durability and reliability. The BAR-10 from JG is the all around best sniper rifle package available. The gun is fully upgradeable, light weight, and accurate. Straight from the manufacturer it comes complete with the gun, 3-9x zoom scope with lens covers, speed loader, magazine, manual, and all of the hardware you need to assemble the gun. In addition, the G-Spec model includes a mock barrel extension that mounts on the end of the barrel. If you are looking for an inexpensive bolt action sniper that performs well and has a lot of potential then the JG BAR 10 is for you.
Specifications:
Manufacturer: JG
Muzzle Velocity: 360 fps w/ .20g
Package Includes: gun, magazine, barrel extension, scope, scope rings,
scope lens covers, top rail, speed loader, manual, and hardware.
Features:

Adjustable Hop Up

Barrel Extension

Zoom Scope

Top Rail

The JG BAR 10 G-Spec Spring Airsoft Sniper Rifle Package is long range you need to get those head shots!
Please Note:

The JG Bar 10 requires some assembly and includes a number of small parts. Each JG Bar 10 is checked for these parts before leaving our store. Make sure you do not lose these parts because replacements may not be available.
The scope base is attached with only 2 screws as those are the only available slots that the mount base attaches by.
Disregard step 6-2 of the manual. For installing the scope mount refer to our diagram in the product description.
The bi-pod pictured is not included.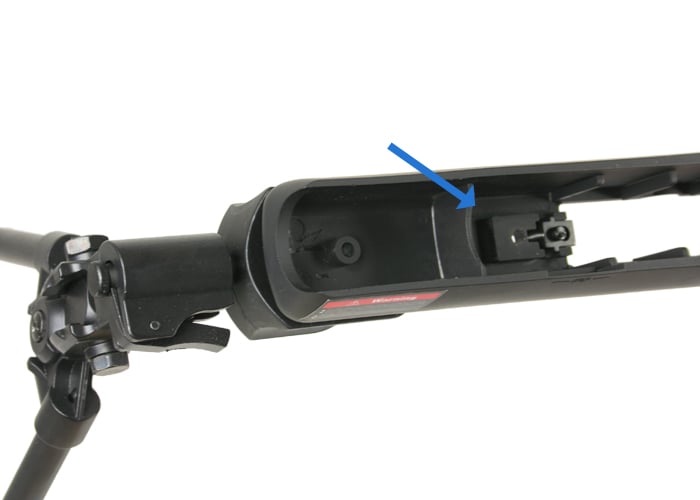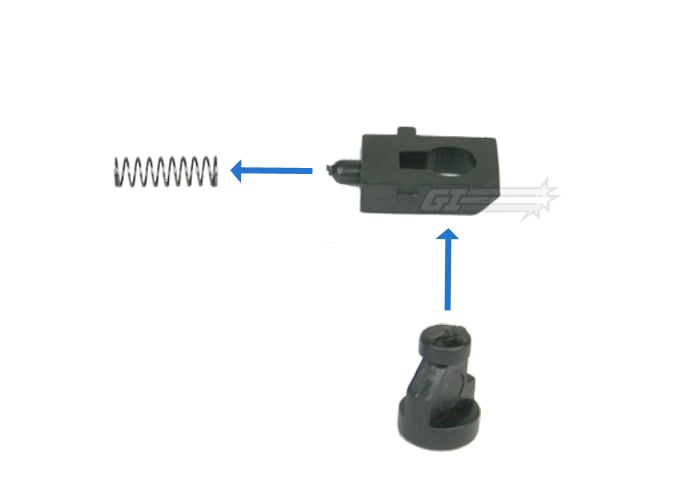 Specifications

Manufacturer: JG
Muzzle Velocity: 380-400
see 26 reviews
|
Write a Review
B. HOFFMAN | 2011-07-14
Product Information:
I am looking forward to buying this gun in the near future, so far I have purchased the UTG l96 shadow ops. I was impressed with the gun but it was a little heavy, weighing in at around 13 pounds with a full clip and bi pod. I did upgrade the gun with all of the airsoftgi parts and had it firing at ~570 fps. While playing airsoft one day I noticed my friend using the bar 10 and I tried it out and i loved it, right out of the box it was firing at an ok fps ( around 400) and it was extremely accurate without any upgrades. As soon as this gun comes back in stock i plan to purchase it and fully upgrade with all of the airsoftgi parts. ( if you would upgrade this gun take a look at this airsoft gi video, http://www.youtube.com/watch?v=kgqVKChTZAw )

Pros:
-great platform for upgrades
-pretty good construction
-lightweight
-great gun for beginners and also experienced snipers looking for a great upgrade platform

Cons:
-takes a little putting together when you first get it, but it isn't too difficult
-jg doesn't have a return policy so if it comes with a defect you can't call them you have to sort it out with airsoftgi
B. SIMON | 2013-04-28
Product Information:
I was looking in to buy this gun and I was wondering if the barrel goes to the end of the supresser

Pros:


Cons:
verified buyer
V. SCHWARTZ | 2013-11-27
Product Information:
I. Love. This gun. I needed to get back into sniping something bad, and this was the perfect answer. Despite having a shorter barrel length it's a very accurate gun out of the box. All I've done is put in an upgraded sear set, spring guide, piston, nozzle, and some DIY upgrades and its sending .28's out there. Longest confirmed hit was at ~178ft, and I'm not even done upgrading it.

Pros:
Light weight
Short barrel length
Easily upgradable
Accurate

Cons:
JG stock sear as always, but not a big issue.
barrel threading?
0 answers
2 asked
Search Tags: M700 Sniper DMR Accuracy Polymer Furniture Scope Mount Upgradable VSR 10 Compatible 30rd Magazine
This product was added to our catalog on Friday 12 October, 2007.
People who bought this item also purchased: