ICS Original Competition Grade .20g BBs (Black)
[ SF12][07311 / MC-98]
( 7 Reviews )
❤ Add to Wishlist
Free Shipping for orders over $149
No Coupon needed
ICS is known for making quality airsoft guns and has released their own brand of high grade airsoft BBs. These BBs are highly polished, seamless, and consistent.
Specifications:
Manufacturer: ICS
Dimensions: 5.95mm
Quantity: 3500 rounds per bag
Design: All electric guns, high power spring guns, gas guns Color: Black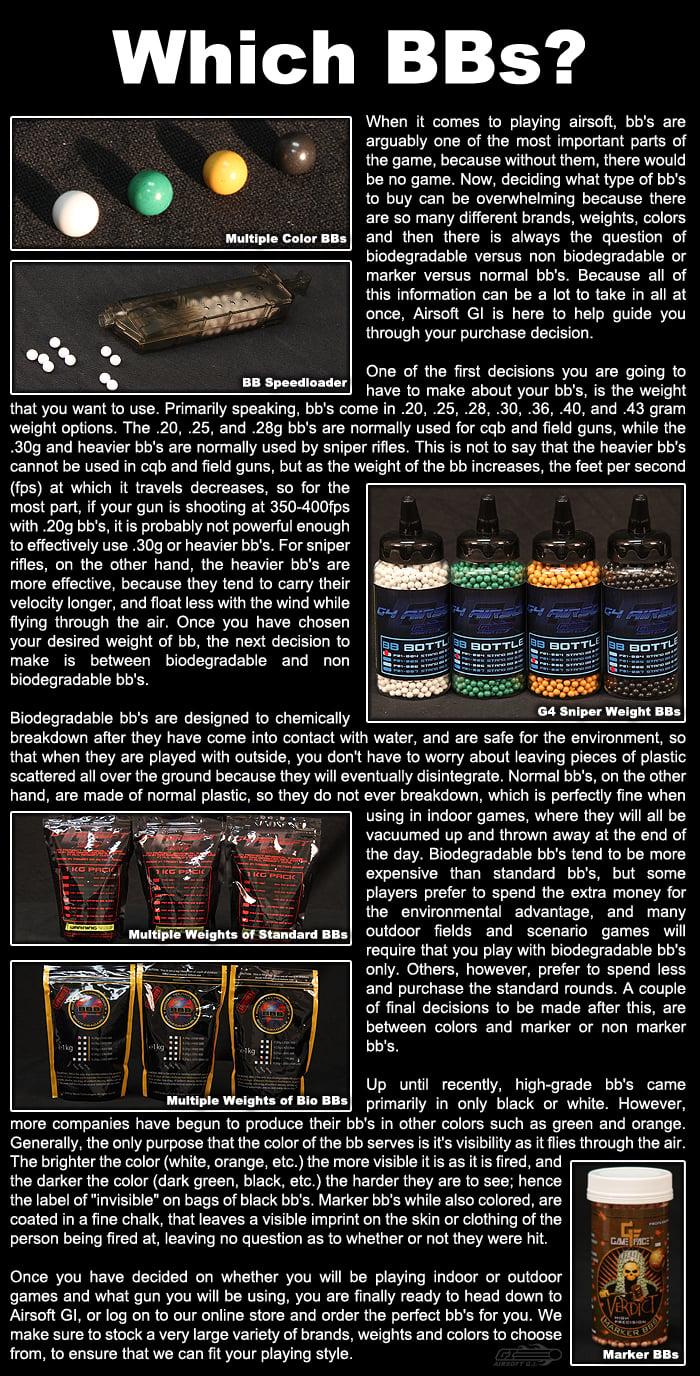 Specifications

Manufacturer: ICS
see 7 reviews
|
Write a Review
J. BOFFO | 2014-04-01
Product Information:
Worst bbs ever. First time I used them they broke my gun. My gun was 250 dollars and had no warranty. I can't afford a gun replacement or repair, damage was too extreme. Never seen anything like this before.

Pros:
No pros for these bbs they are absolutely terrible.

Cons:
These bbs are terrible and should be taken off GI.
verified buyer
K. YOUNG | 2014-04-09
Product Information:
Burned through all of these in an all day CQB session and was very impressed with their over all performance. They all flew straight and true and not once did i feel like they were cheap or made of low quality. I also picked these up on sale for $5.98 at the time which was REALLY awesome. If i had any grip it would be that nowhere on the bag does it say how many are in the bag and it if wasn't for AirsoftGIs description (3500 BB's in this bag) I wouldn't have known at all.

Pros:
Affordable price
Quality made
Excellent performance

Cons:
No number count in bag (3500 BB's)
M. LANGFORD | 2017-09-11
Product Information:
Very good bbs! I got the bulk deal when they were on sale, and have fired about 10k out of my new lancer tactical lt-707 with a 9.6 volt battery. It has not jammed once! Great gun and great ammo!

Pros:
Polished
Seamless
Never jammed

Cons:
Haven't found any!
Search Tags: High Quality Precision Grade Seamless Polished Ammo BBs 0.20g .20g BB Bag .20 20g 20
People who bought this item also purchased: