Emerson SI Ballistic Goggles w/ Swivel Clips For Helmet (Black)
[D02I02][20687 / AC-444BH]
( 1 Reviews )
❤ Add to Wishlist
The Emerson SI Ballistic Goggle W/ Swivel Clips allows the shooter to attach safety goggles onto a helmet. The included swivel clips attached to the goggles can be installed onto a set of ARC replica rails, and can freely rotate, which help provide a comfortable fit. These mounts are capable of being left installed on the helmet even when the goggles are not in use or are removed. The product comes with hard carrying case so that you do not have to worry about damaging your investment. Additionally, the package comes with an extra dark lens that you can swap out from the clear lens to protect your eyes against bright light. Look no further for a goggle set that attaches to the helmet with full seal protection and comfort for long game play.
Specifications:
Manufacturer: Emerson
Model: SI Ballistic Goggle W/ Swivel Clips
Color: Black Frame / 2 Lenses
Size: Adjustable
Package Includes: Goggle, Clear Lens, Dark Lens, Carrying Case

Features:

Attaches To ARC Rail

Full Foam Seal

Adjustable Side Straps

Includes Spare Lens

Quick Detachable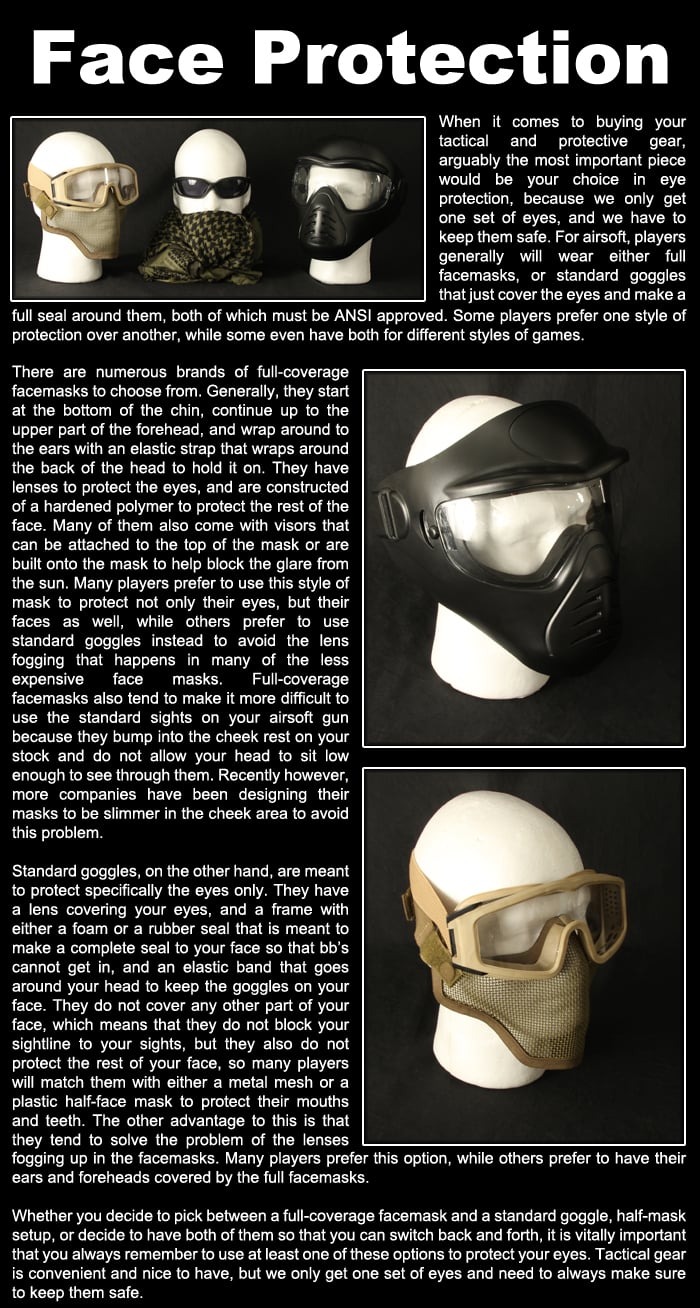 Specifications

Manufacturer: Emerson
Color: Black
Package Includes: Goggle, Clear Lens, Dark Lens, Carrying Case
see 1 reviews
|
Write a Review
verified buyer
B. MULLINAX | 2016-03-19
Product Information:
These goggles are great for the price range.

When I opened them from the hard casing they came with I noticed that the seal around the goggles where pulled out in some of the corners, the adhesive was still good and I just applied pressure to it and it seemed to stay attached.

I use these on my Lancer Tacticsl MH helmet for looks, but I have used these in a CQB type environment. The polymer shield did not fog up compared to other goggles I have been using, though these do get fogged up if you're using them for long periods of intense play.

I'd recommend getting some anti-fog with these if you're going to be using them a lot. They do have vents at the top and bottoms/sides of the goggles that do provide ventilation, but not enough to stop all the moisture from building up.

These are definitely good for sticking on your helmet and running them as a backup set.

You get what you pay for but these are great goggles nonetheless. It also comes with a nifty towel to clean smudges!

Pros:
Easily attaches to ARC style helmet rails
Nicely made
Don't look cheap
Provides good eye protection
Full seal
Cheap


Cons:
Fogs up after heavy use
Can be hard to keep un-fogged without anti-fogger
Can get smudges on polymer frame easily
Will they fit over glasses

I wear glasses and wasn't sure if I needed to look for specific goggles

703 days ago

Jeremy D

1

0

(I have this same question)

Staff Answer:

Players have had various type of glasses fit under these goggles.

454 days ago

1 answers
1 asked

If it's full seal, will that make it not fog?

1429 days ago

Dylan H

0

0

(I have this same question)

Staff Answer:

Most goggles have ventilation areas on the item.

1429 days ago

1 answers
1 asked
Search Tags: Low Profile Foam Lining Head Wear Head Gear Equipment Goggle Full Seal Tactical Eye Protection Tint Smoke Smoked Yellow HD Lens Black Swivel Clips
This product was added to our catalog on Friday 31 July, 2015.
People who bought this item also purchased: